US Navy's ASTARS III completes first flight
The US Naval Test Pilot School (USNTPS) completed the first flight of the recently-delivered Airborne Systems Training and Research Support (ASTARS) III, August 21.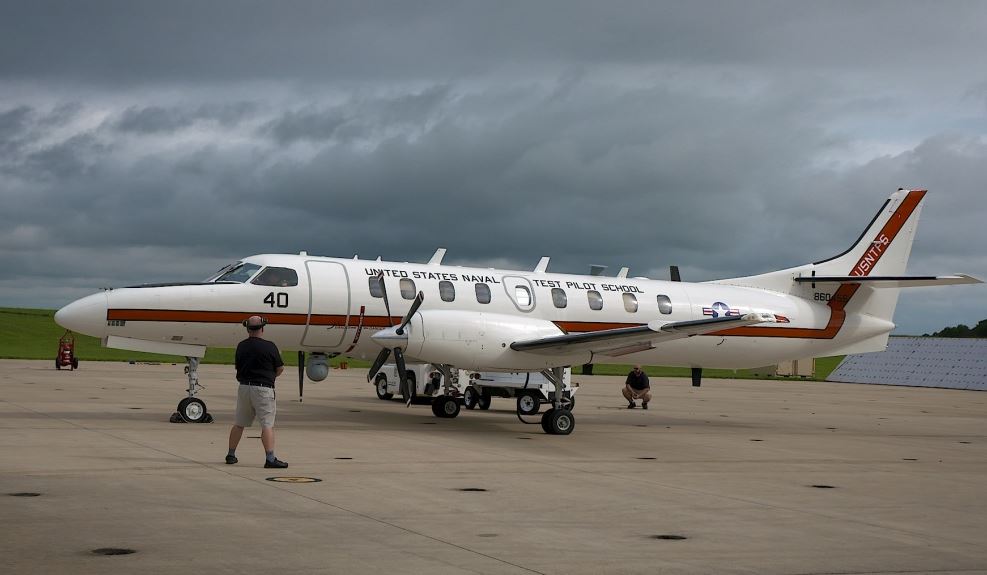 The first flight objective validated the aircraft's Naval subsystems ahead of its addition to the USNTPS' class 155 syllabus which began last month. Class 155 will be the first class using ASTARS III for all systems flight test events.
ASTARS III, the third generation of flying classroom supporting the USNTPS curriculum, is a custom tailored C-26A Metroliner equipped with military equipment and subsystems. A custom tailored simulation lab was also built in conjunction with the aircraft to have matching crew stations. ASTARS allows students to familiarize themselves with the aircraft and its systems in a simulation lab before flying airborne for the first time increasing the efficiency of flight time spent with instructors in the air. USNTPS' original ASTARS is a divested P-3; ASTARS II is a modified Saab 340.
"ASTARS III is a game changing capability that further advances the modernized syllabus offered at the US Naval Test Pilot School," said Cdr. Glenn Rioux, commanding officer of the USNTPS. "The USNTPS is excited for this milestone as it adds greater capability to our historically competitive curriculum." Each year the USNTPS graduates more test flight professionals than all national and international flight test academies combined.
In Fall 2015, the US government gave the C-26A to the USNTPS after it retired from conducting counter narcotics missions along the Mexican border. The aircraft arrived with minimal documentation and maintenance records requiring extensive work in order to meet Federal Aviation Administration standards. It also required unique modifications to meet the school's flying classroom requirements for future curriculum.
The aircraft's upgrade was a combined effort between a number of organizations: USNTPS, Naval Air Warfare Center Aircraft Division's (NAWCAD) AIRWorks, Naval Air Systems Command's Tactical Airlift, Adversary and Support Aircraft program office, and M7 Aerospace, a subsidiary of Elbit Systems of America. During the transformation, each group was represented at the hangar on a daily basis by pilots, engineers, artisans, supply chain specialists, program managers, test representatives, and other crew members who worked side-by-side at the modification site in San Antonio, Texas. The project structure reduced programmatic cycle times while maintaining the aircraft's configuration control.
"The amount of proactive collaboration on this project is unprecedented," said Jerry Swift, director of AIRWorks, the systems integration office that cultivates the command's organic capability to develop rapid warfighter solutions.