USS Carney wraps up Black Sea tour
US Navy's forward-deployed destroyer USS Carney (DDG 64) exited the Black Sea, August 27, after 15 days of maritime security operations and theater security engagements.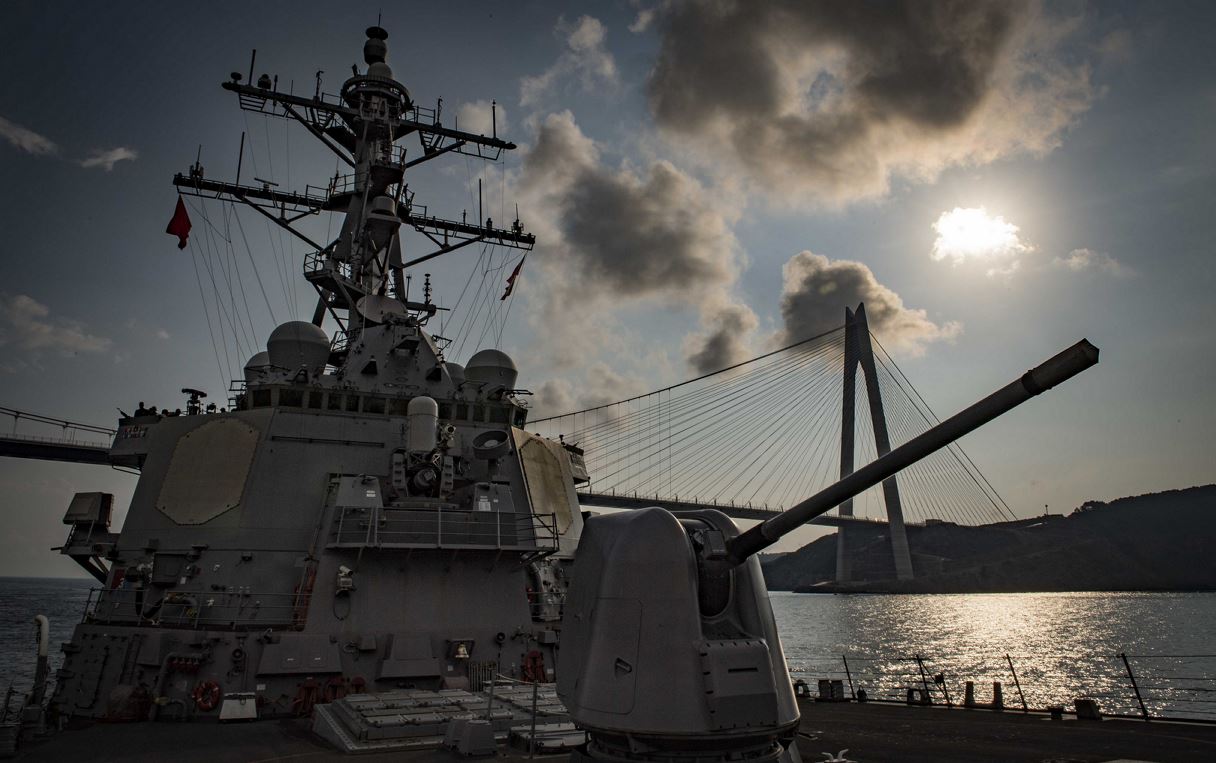 USS Carney was in the Black Sea at the same time as USNS Carson City (T-EPF 7), which became the first Spearhead-class expeditionary fast transport ship to operate in the Black Sea as it transited Bosphorus Strait on August 15.
"The Carney crew enjoyed a successful visit to the Black Sea, enhancing interoperability and partnerships in the region and included port visits to Romania and Georgia," said Cmdr. Tyson Young, Carney's commanding officer. "We look forward to the next opportunity to visit the region, and future engagements with our NATO and regional partners."
Carney, forward-deployed to Rota, Spain, entered the Black Sea August 12, shortly after taking part in the Israel-hosted exercise Reliant Mermaid 2018 which was aimed at maritime search and rescue and anti-terrorism force protection.