USS Harry S. Truman returns to sea, gets ready for dual carrier ops
After returning to Norfolk three months into what was regularly a seven-month deployment, nearly 6,500 sailors of the Harry S. Truman carrier strike group (HSTCSG) returned to sea again departing from Naval Station (NS) Norfolk, Virginia, on August 28.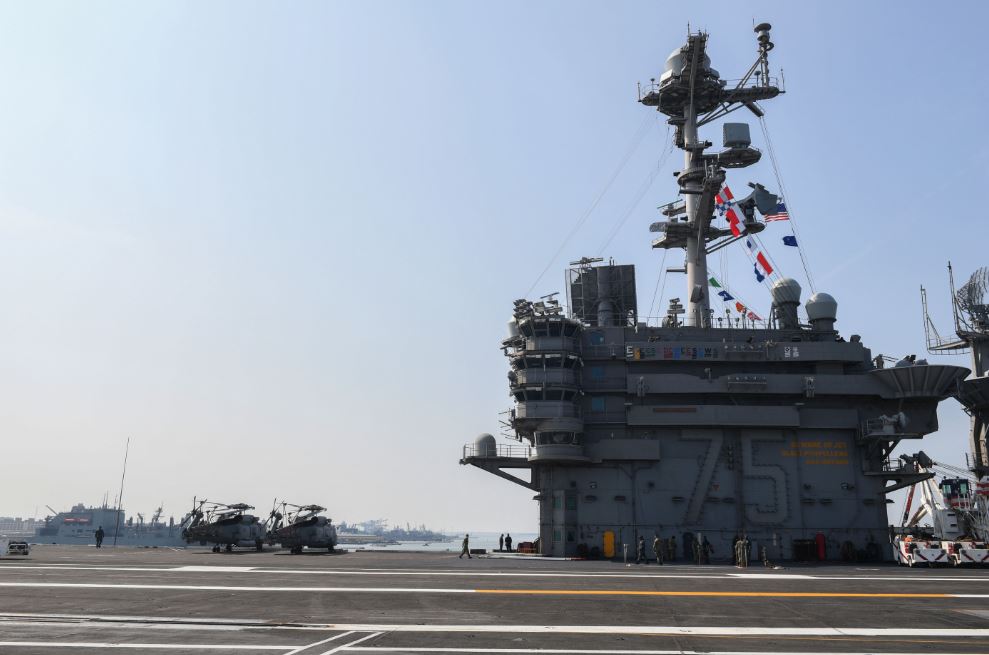 HSTCSG deployed April 11, 2018, and returned to NS Norfolk July 21, 2018, for an extended port visit.
During this working port visit, USS Harry S. Truman (CVN 75) and strike group assets conducted routine maintenance on ships, aircraft and equipment; conducted advanced training; and maintained warfighting certifications.
The strike group units returned home earlier as part of a new dynamic force employment concept which will allow the US Navy to be operationally unpredictable while remaining strategically predictable.
HSTCSG will continue its deployment by conducting sustainment operations and carrier qualifications in the Atlantic and participating in dual-carrier operations with the USS Abraham Lincoln (CVN 72).
"Since April when we began our deployment, our strike group has demonstrated our inherent maneuverability and flexibility as we took part in maritime security operations and evolutions with several key allies and partners," said HSTCSG Commander, Rear Adm. Gene Black. "Now, as we continue our deployment, we remain 100% mission-capable and ready to accomplish whatever mission we are assigned, at any time, anywhere. This exemplifies the Navy's Dynamic Force Employment concept: we remain flexible and ready on short notice to deploy whenever and wherever the nation needs, ready to fight."
Ships and aircraft of the strike group departing Norfolk include flagship Harry S. Truman, commanded by Capt. Nick Dienna; the nine squadrons of Carrier Air Wing One (CVW-1); guided-missile cruiser USS Normandy (CG 60); and guided-missile destroyers of Destroyer Squadron Two Eight (DESRON 28), including USS Arleigh Burke (DDG 51) and USS Forrest Sherman (DDG 98).