German, Dutch Marines set for evacuation drill aboard HNLMS Karel Doorman
Marines from Germany and the Netherlands will be honing their evacuation skills in the Rostock port aboard the Royal Netherlands Navy's amphibious ship HNLMS Karel Doorman.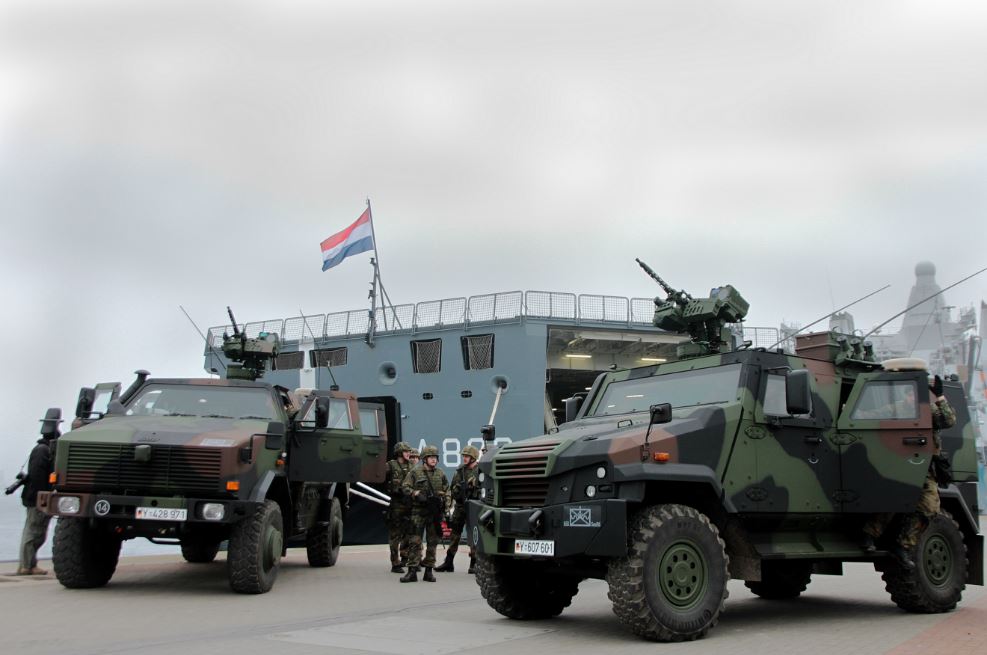 Named 'Schneller Adler 2018' – which translates to Fast Eagle – the exercise starts on September 3 and will consist of port and at sea evolutions.
Some 60 marines will be led by Frigate Captain Axel Meißel who will be in charge of coordinating the evacuation of German and ally nation citizens from a fictional crisis area.
"Developing interoperability for joint evacuation operations will sustain our ability to aid European citizens all around the world. To be able to use a Dutch ship for this is the result of a consolidation of German Marines and the Royal Netherlands Navy, and the Netherlands Marine Corps in particular," the frigate captain said.
The 200-meter-ship will be docked at Rostock's Überseehafen from September 3 to 6 for the port phase of the drill.
The use of Karel Doorman for the exercise is the result of a maritime collaboration agreement between Germany and the Netherlands whose defense ministers in February 2016 signed a Letter of Intent (LOI) which allowed the German Navy to use the HLNMS Karel Doorman for operations.
The German Navy needed a ship like Karel Doorman as it does not have significant amphibious capabilities on its own. Another aspect of the maritime cooperation is the integration of the Seebataillon (marines) of the German navy in the Dutch Royal Navy. The Seebataillon consists of several hundred soldiers constituted by divers, amphibious reconnaissance and mine experts.
HNLMS Karel Doorman was built by Damen in Galati, Romania. The 204-meter ship was launched in October 2012 and commissioned into the Royal Netherlands Navy in April 2015.