Egypt launches first locally built corvette
Port Said, the first warship built in Egypt, has been launched in Alexandria.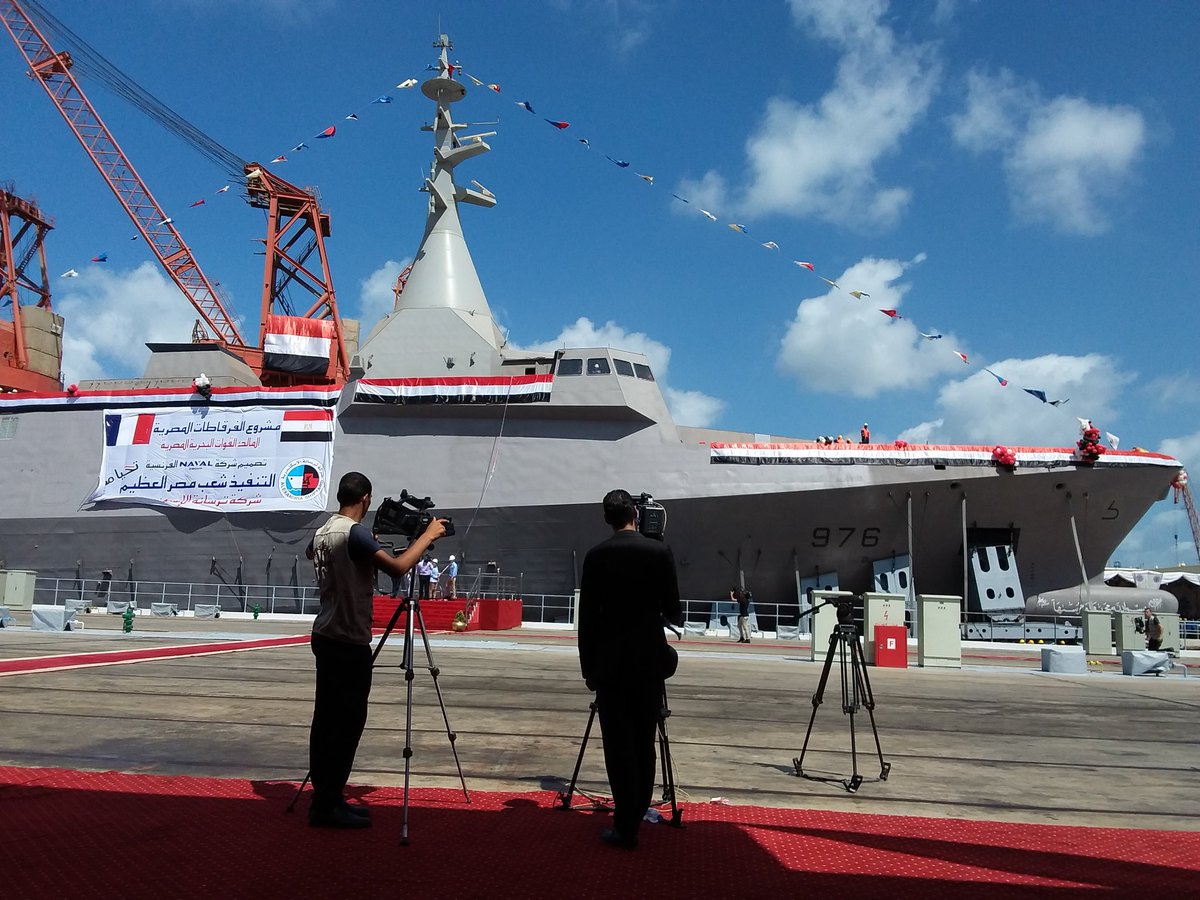 The launching ceremony took place at Alexandria Shipyard on September 6, French shipbuilder Naval Group informed.
Today in Alexandria, the launching ceremony of the Port-Said took place. This state of the art #Gowind® 2500 Corvette is the first #warship built in #Egypt. Congratulations to Alexandria Shipyard team. pic.twitter.com/zJUP2mQS42

— Naval Group (@navalgroup) September 6, 2018
Port Said is the second Gowind 2500 corvette ordered by the Egyptian Navy.
The first ship from the batch, ENS El Fateh, was completed by Naval Group in France and delivered to the navy in September 2017. Apart from Port Said, another two corvettes will be built in Egypt under a transfer of technology agreement.
"Port-Said is the 5th ship designed by Naval Group and operated by the Egyptian Navy, after the FREMM frigate Tahya Misr in 2015, the two Landing Helicopter Docks Nasser & Sadat in 2016 and the first Gowind corvette, El Fateh, in 2017," Hervé Guillou, Naval Group CEO, commented.
The 102-meter Gowind corvettes are equipped with the SETIS combat system and the Panoramic Sensors and Intelligence Module (PSIM) in addition to a 76mm Oto Melara gun, vertical launch cells for MBDA's MICA missile and torpedo launchers.
With a displacement of 2,600 tons, the ships are crewed by 80 persons (including the helicopter detachment) and can reach a maximum speed of 25 knots.