Sea phase of Kakadu 2018 begins
Ships taking part in Exercise Kakadu 2018 have sailed out of Darwin to begin the sea phase the Royal Australian Navy's regional exercise.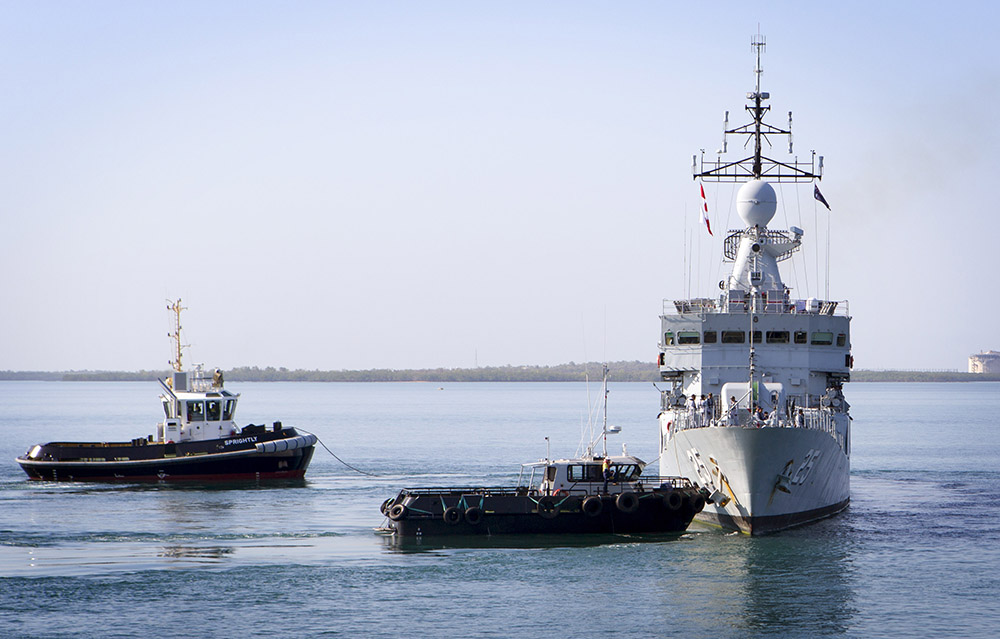 Kakadu, which began in late August, is split into three phases — a harbor phase, a Force Integration Training (FIT) and finally a free-play phase.
The sea phases are designed to provide participating nations the opportunity to operate in a challenging maritime training environment.
Once outside Darwin Harbour, the ships separated into three multi-national task groups and will now undertake a range of activities, including live fire exercises and aircraft operations.
The sea phase of Exercise #KAKADU2018 has commenced with ships departing Darwin. The aim is to generate active and effective security and humanitarian partnerships, with all nations emerging more capable, united and focused on safeguarding the region. #AusNavy #YourADF pic.twitter.com/KqjJKROo08

— RoyalAustralianNavy (@Australian_Navy) September 7, 2018
"Taking part in these large-scale warfare exercises at sea gives navies the opportunity to become familiar with each other's procedures, communications and capabilities," RAN Commodore Ivan Ingham explained.
"There are 27 nations taking part in the exercise, some for the first time, and by the end of the sea phase we should have significantly increased the levels of cooperation between our navies," he added.
Commodore Ingham embarked in the Japanese Ship (JS) Sazanami, taking the opportunity to interact with the ship's crew first-hand. JS Sazanami is in a task group with HMAS Stuart as well as with ships from Canada, New Zealand, Malaysia, Thailand, the US and India.
Kakadu will finish in mid-September with a post-exercise debrief to share lessons learned and to farewell participating nations.