UK, French teams train together for hurricane relief in the Caribbean
Royal Navy's auxiliary ship RFA Mounts Bay has landed a team of UK military personnel ashore in Martinique, an insular region of France, to train in hurricane relief with their French counterparts.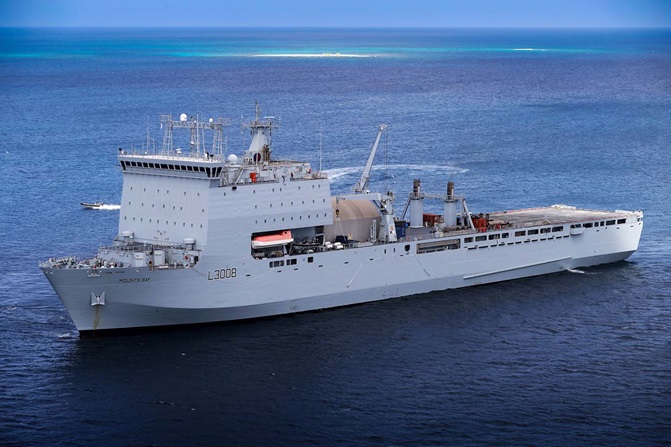 The training comes one year after the devastating impact of hurricanes Irma and Maria in the Caribbean.
Currently midway through her three-year deployment to the region, the Royal Navy's auxiliary ship has been playing host to the Humanitarian Assistance and Disaster Relief (HADR) Troop who have been sent out to the region to cover the six months of core hurricane season, the navy said.
The team of 19 Royal Engineers from the British Army and Royal Marines joined up with Noir 30 Platoon from 1 Company, 13eme Régiment du Génie (Engineer Regiment) to be put through their paces in a wide-ranging training package, Exercise Waterloo Sunset.
The time onshore saw both nation's troops get involved with jungle-tracker training, share experience in a range package using both French and British weapons, and culminating in an earthquake scenario exercise on the north coast of the Caribbean island.
Missions included an infrastructure recce, assessing the buildings and facilities available post-disaster, evacuating and treating casualties, reopening key routes blocked by debris, providing security to reassure civilians and deter looters, and the appropriate handling of refugees.
"Given the UK and French presence in the Caribbean, it is important that we understand each other's capabilities so that we can work together in any future HADR operations," Captain Jon Cooke RE, the officer commanding HADR Troop, said.