USS Ronald Reagan gets new commanding officer
US Navy's forward-deployed aircraft carrier USS Ronald Reagan (CVN 76) welcomed a new commanding officer during a change of command ceremony held in the ship's hangar bay on September 10.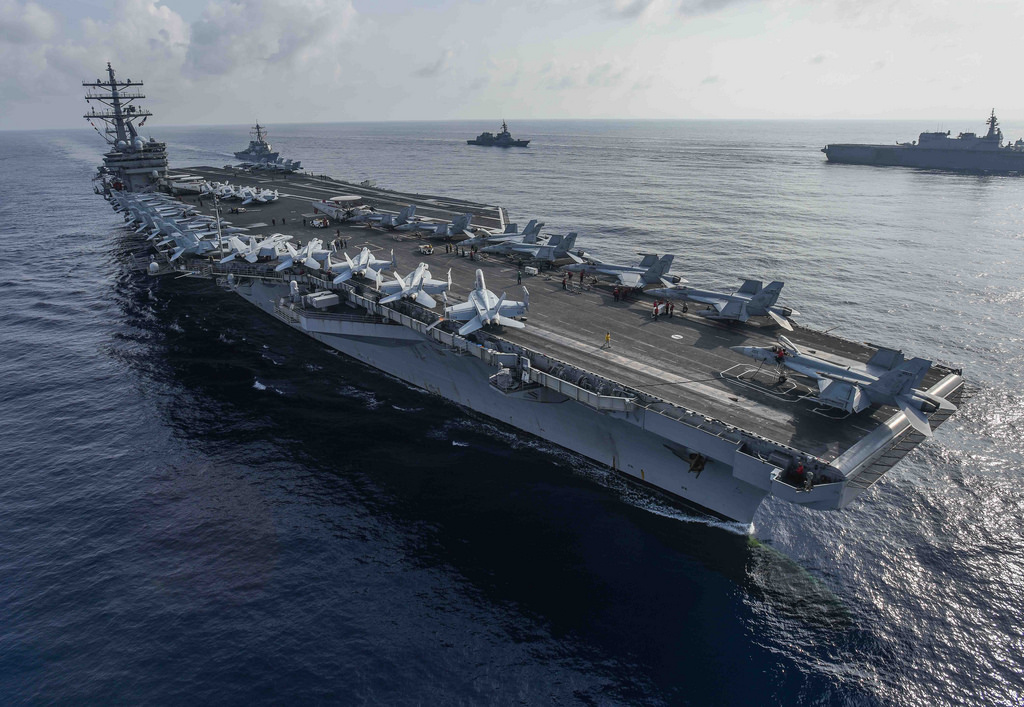 After serving more than two years as commanding officer of the ship, Capt. Michael "Buzz" Donnelly was relieved by Capt. Patrick Hannifin.
During Donnelly's tenure from April 2016 to September 2018, Ronald Reagan participated in various exercises in the 7th Fleet Area of Responsibility. Exercises such as Keen Sword, Talisman Saber, Maritime Counter Special Operations Exercise, Annual Exercise, and Tri-Carrier operations served to project presence in the area and increase interoperability with friends and allies in the region.
"I am incredibly honored to serve among patriots aboard USS Ronald Reagan in our Forward Deployed Naval Forces. As one of our nation's most visible symbols of resolve and lethal instruments of war, USS Ronald Reagan looks forward to promoting a free and open Indo-Pacific region for years to come," Hannifin commented.
Ronald Reagan, the flagship of Carrier Strike Group 5, provides a combat-ready force that protects and defends the collective maritime interests of its allies and partners in the Indo-Pacific.
In August, forward-deployed ships from the Ronald Reagan carrier strike group (CSG) participated in a bilateral training with Japan Maritime Self Defense destroyer JS Kirishima in South China Sea.