South Korea launches its first KSS-III submarine
South Korea's first 3,000-ton submarine was launched today at Daewoo Shipbuilding & Marine Engineering (DSME) Okpo Shipyard.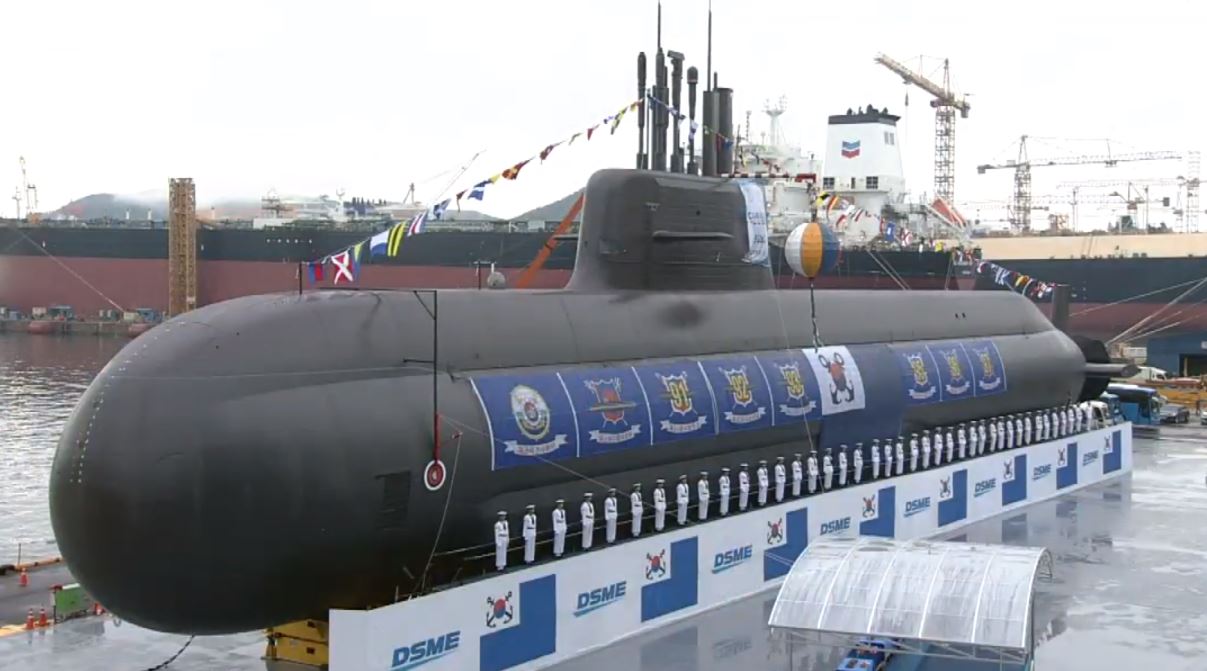 Named Dosan Ahn Chang-ho (KSS-III), the newbuilding is the first mid-class submarine designed and built independently in Korea, the country's Defense Acquisition Program Administration (DAPA) said in a statement.
Dosan Ahn Chang-ho (SS-083) is a new strategic weapons system of the Republic of Korea Navy capable of responding to all threats. It is expected to further strengthen the navy's defense capabilities, DAPA added.
Featuring a length of 83.3 meters and a width of 9.6 meters, the new diesel-electric air-independent propulsion submarine can accommodate 50 people. The boats are also fitted with vertical launch tubes capable of firing the new, domestically-designed Hyunmoo-3C cruise missiles.
The new submarine is slated for delivery between 2020 and 2021 following the evaluation process. It is expected to become operational twelve months afterward.
해군에 처음으로 도입되는 중형급 잠수함 #도산안창호함 이
오늘 열린 진수식에서 그 모습을 드러냈습니다!

도산안창호함의 자기소개, 들어보실래요?#방위사업청 #3000톤급잠수함 #차기잠수함 pic.twitter.com/Mg4bnL18Da

— 방위사업청 (@dapapr) September 14, 2018
Dosan Ahn Chang-ho is part of the South Korean attack submarine program which includes three phases – KSS-I, KSS-II and KSS-III. The third phase envisages the construction of up to nine indigenously built KSS-III diesel-electric attack submarines.