US-only drill Valiant Shield begins off Guam
A US military exercise which will be joined by 15 surface ships and more than 160 aircraft kicked off on September 16 around the Marianas Island Range Complex and on Guam.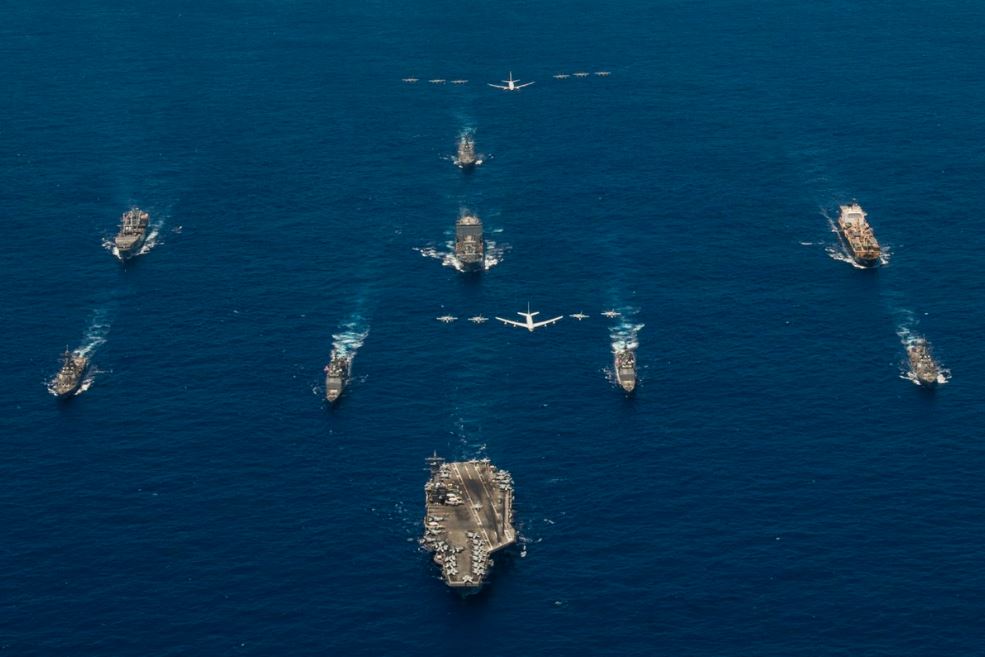 Participants will include the aircraft carrier USS Ronald Reagan (CVN 76) and approximately 15,000 personnel from the US Navy, Air Force, Army and Marine Corps.
The week-long exercise Valiant Shield (VS) 2018 is a US-only field training exercise taking place every two years.
"We are excited to be here for exercise Valiant Shield as Guam gives us a world-class joint-training opportunity," said exercise director Rear Adm. Daniel Dwyer. "The Marianas Island Range Complex is a premier training environment that allows the joint force a unique opportunity to come together and train side-by-side at the high end."
During VS-18, US forces will exercise a wide range of capabilities and demonstrate the inherent flexibility of joint forces. The range of capabilities includes maritime security operations, amphibious operations, anti-submarine and air-defense exercises.
#USSMilius & #USSChancellorsville fire Standard Missiles (SM-2) as part of #ValiantShield, an ongoing exercise ensuring @PacificCommand forces are ready to conduct a wide range of combat operations. pic.twitter.com/SO9NP2wotY

— U.S. Pacific Fleet (@USPacificFleet) September 17, 2018
This is the seventh exercise in the Valiant Shield series that began in 2006. The first edition of the exercise saw USS Kitty Hawk, USS Ronald Reagan and USS Abraham Lincoln sail in formation in a rare instance of three carrier strike groups operating together in the Western Pacific.