French Naval Group to pitch its OPV90 for Azerbaijani Navy at ADEX 2018
French shipbuilder Naval Group announced it will showcase its Offshore Patrol Vessel (OPV) 90 at ADEX 2018 exhibition taking place in Azerbaijan this week.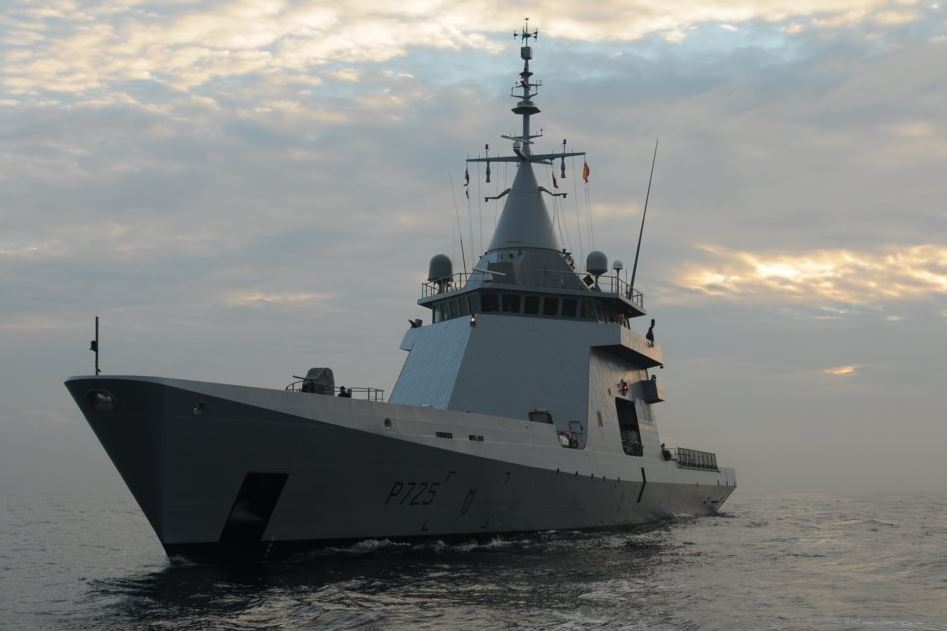 According to local media reports, Azerbaijan's defense officials have started talks with a number of French defense contractors regarding the acquisition of vessels, missiles and mine countermeasures equipment.
Naval Group argues that with the OPV 90, a vessel design already in service with the French Navy, the Naval Forces of the Republic of Azerbaijan would acquire a capability to fulfill a range of civilian and military missions, including maritime traffic control, protection of offshore resources, search and rescue, fisheries and marine environments and humanitarian assistance.
L'Adroit, the first-of-class of Naval Group's OPV 90, has been in service with the French Navy since 2012.
According to Naval Group, the compact topside of the 87-meter ship leaves space for a 5- to 10-tonne helicopter or an unmanned aerial vehicle, while the stern ramp can launch and recover two rigid hull inflatable boats (RHIBs).
The ship would be equipped with the Naval Group-designed Polaris combat management system (CMS). The CMS provides the officer of the watch with a picture of the tactical situation and includes the NIDL, a tactical data liaison module allowing the exchange of tactical situation and files.