Ukraine establishing Sea of Azov base as first navy ships enter through Kerch Strait
Ukraine has sent two navy ships through the Kerch Strait as part of its intent to establish a new base in the Sea of Azov, where both Ukraine and Russia are increasing their military presence.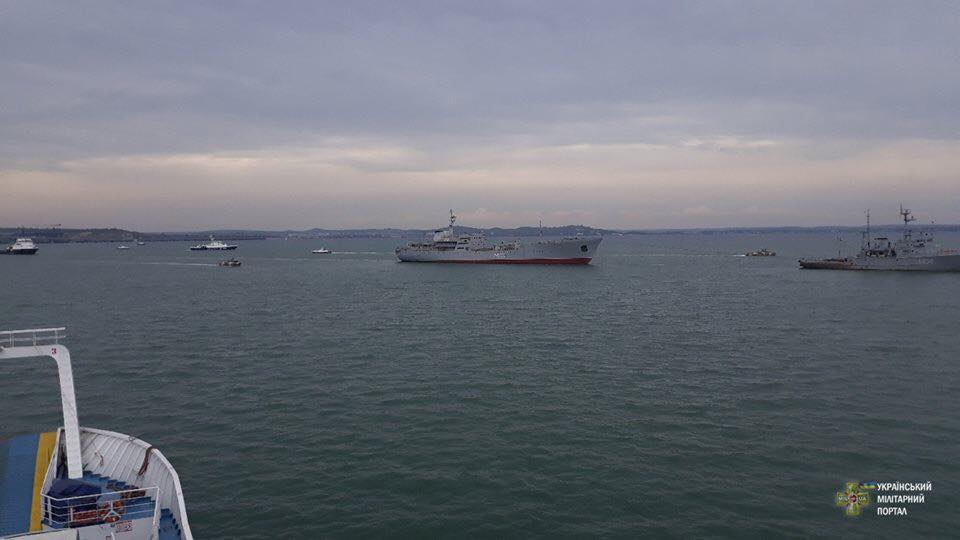 Search and rescue vessel 'Donbass' (A500) and the sea tug 'Korets' (A830) got underway from Odessa on September 20 and transited the Kerch Strait on September 23, escorted by a number of Russian Navy units.
Ukrainian Navy Gutza-M artillery boats Kremenchuk (P177) and Lubny (P178) got underway from the port of Berdyansk to meet the two vessels as they entered the Sea of Azov.
Ukrainian President Petro Poroshenko congratulated the crews of the two ships on a successful transit on his Facebook page, adding that they would become part of a newly-created base in the Sea of Azov.
The Sea of Azov is shared by Ukraine and Russia under a treaty signed in 2003 which allows civil and military ships of both countries to freely transit. Russian coast guard vessels have reportedly increased inspections of vessels transiting to Ukrainian ports in the Azov Sea.