Ronald Reagan Strike Group visits Guam after Valiant Shield
The US Navy carrier strike group assembled around aircraft carrier USS Ronald Reagan arrived at Naval Base Guam for a port visit after completing participation in exercise Valiant Shield.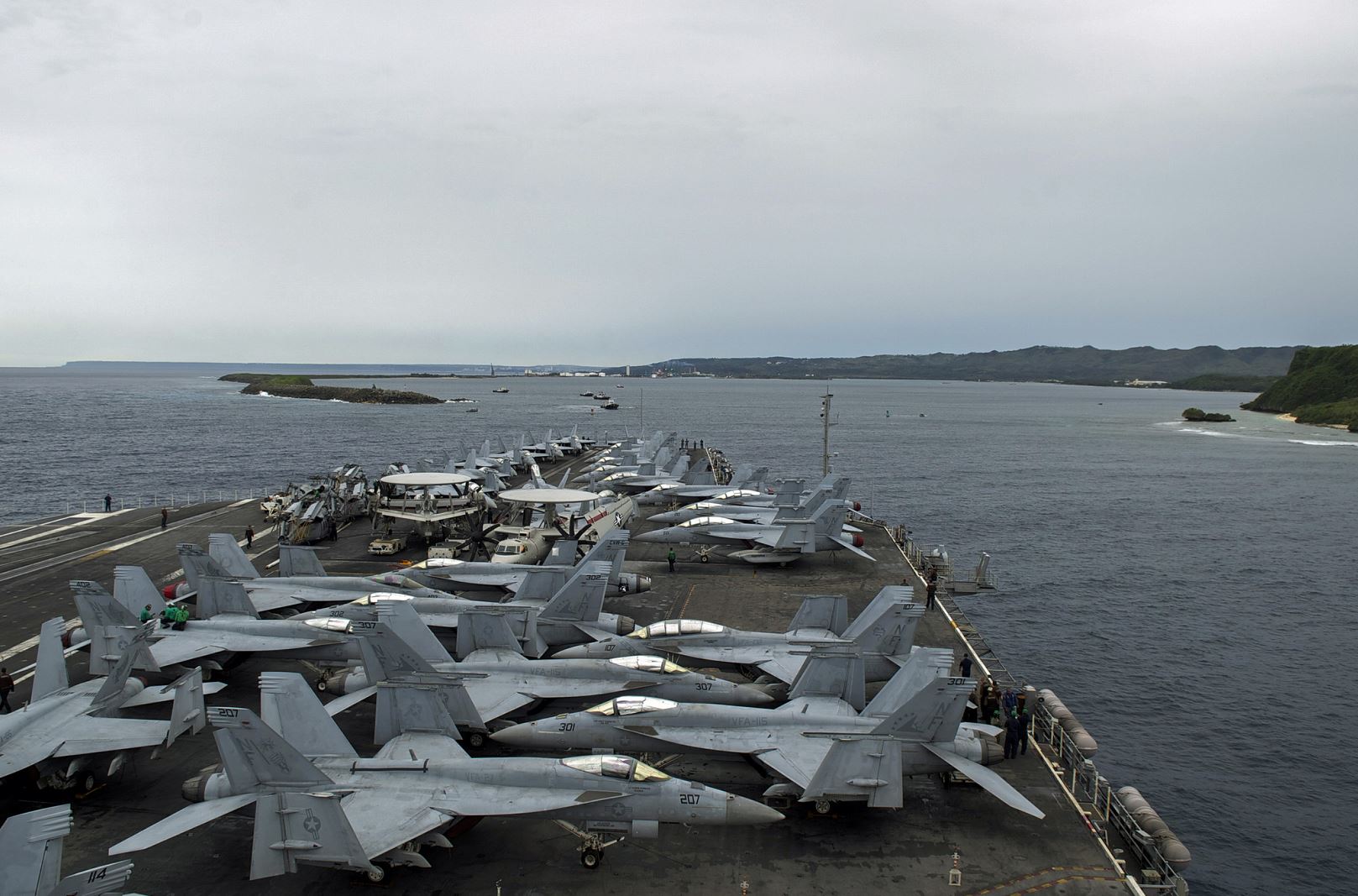 Sailors from the aircraft carrier USS Ronald Reagan (CVN 76) and the Ticonderoga-class guided-missile cruiser USS Chancellorsville (CG 62) arrived in Guam on September 24.
Over the previous week, the strike group joined with more than 15,000 US Navy, Air Force, Army, and Marine Corps personnel, taking part in the US – only field training exercise that takes place every two years. Participating forces exercised a wide range of capabilities of the joint force in carrying out a range of air, surface, sub-surface and land warfighting scenarios.
The port visit is an opportunity for ship leadership to reflect on the importance of Guam and the Marianas Island Range Complex in providing a premier training environment that boosts strike group readiness and efficiency. The air, land and sea ranges on Guam and the Marianas allow Naval forces and other service assets the location to carry out effective and realistic training.
"Guam is a beautiful island and the surrounding waters afford a tremendous opportunity to train and execute our wide range of missions," said Rear Adm. Karl O. Thomas, Commander, Task Force 70. "The US Navy is committed to the defense of the island of Guam and its people, and Valiant Shield highlighted both joint interoperability and especially the inherent flexibility and lethality of our carrier strike groups. We are grateful for the support that Guam provides us as the most capable maritime force in the world."
Sailors will also be taking the opportunity to give back to the locals in the area by participating in several community outreach events. Some of these events will include spending time with senior citizens in the area, playing sports and talking to kids at their school, and helping to clean up community beaches.
The Ronald Reagan Strike Group is forward-deployed to the US 7th Fleet area of operations in support of security and stability in the Indo-Pacific region.