HMS Argyll trains with helicopter carrier JS Kaga en route to South China Sea
Royal Navy Type 23 frigate HMS Argyll on Wednesday joined a Japan Maritime Self Defense Force task group led by helicopter carrier JS Kaga for maneuvers in the Indian Ocean.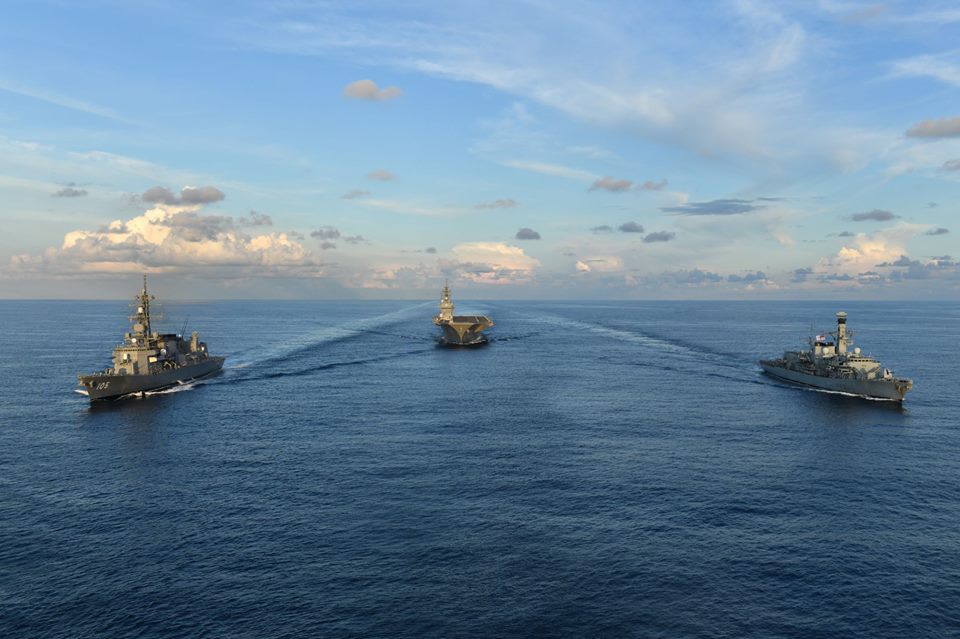 Prior to drills with the Royal Navy, JS Kaga's group was part of the first known Japanese anti-submarine warfare drill in the South China Sea that featured a submarine.
After training with JMSDF, the Royal Navy frigate will sail to the South China Sea, becoming the third UK warship to operate in the region this year.
Frigate HMS Sutherland and amphibious assault ship HMS Albion operated in the disputed region in June and August, respectively.
Argyll is now in the fourth month of a deployment to the Persian Gulf and Asia Pacific. Prior to joining JMSDF in the Indian Ocean, the frigate conducted port visits in the Western Indian Ocean and spent time as part of Combined Task Force 150 (CTF 150).
After her South China Sea tour, during which the frigate will support the sanctions on North Korea in addition to other operations and a possible freedom of navigation operation, Argyll is expected to join the exercise Saif Sareea 3 in Oman. Saif Sareea is expected to be the largest UK-Oman joint exercise in 15 years with over 4,000 UK personnel involved.