Royal Navy starts works on new reservists center in Wales
Works on a new £11 million Royal Navy site which will become a center for Maritime Reservists in Wales are officially underway.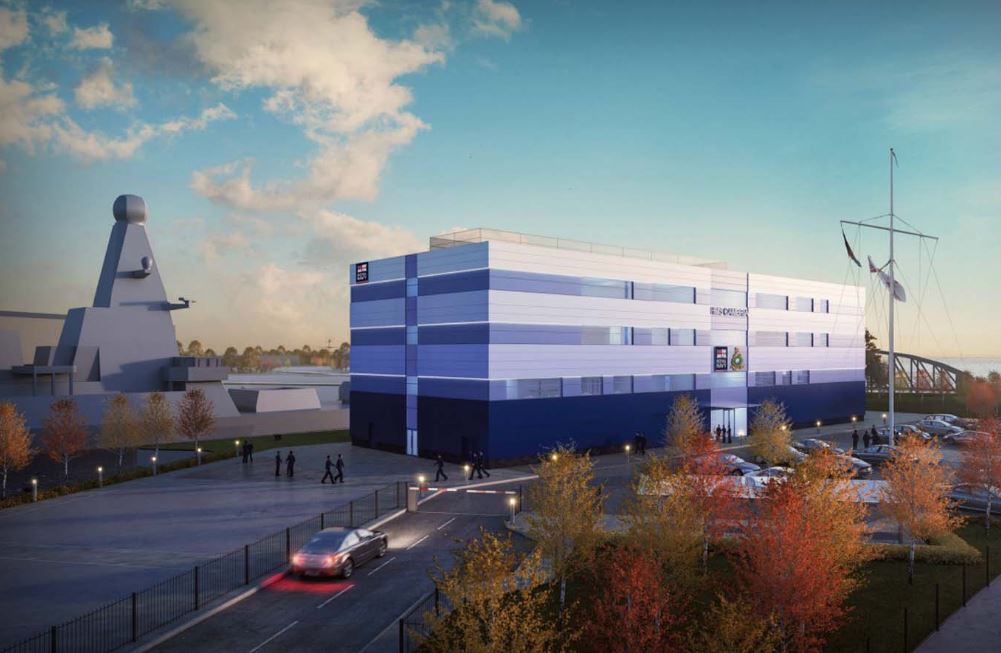 In 18 months' time this site will be transformed into the new headquarters of HMS Cambria in Cardiff Bay.
The new building will provide training and classroom suites, accommodation, administrative services, as well as social and fitness facilities for use by the Royal Naval Reserve, Royal Marines Reserve and University Royal Naval Units.
There will also be access to the waterfront and docking facilities for visiting warships.
It replaces the existing Cambria building at Penarth and is expected to serve the needs of the Royal Navy and Reserve Forces for the next half century – thanks to a long-term lease on the new location at Roath Dock, in agreement with Associated British Ports.
Its South Wales director Matthew Kennerley joined Cambria's Commanding Officer Commander Steve Fry, Captain Brian Thorne, chairman of the Reserve Forces and Cadets' Association, and Commander Maritime Reserves Commodore Martin Quinn converged on the new location to study plans and watch the diggers move in to start work.
"The Royal Navy is fully committed to having a presence in Wales and today marks a significant milestone in ensuring this commitment is realized," Cdre Quinn said. "I am excited to see this project develop – it will deliver state-of-the-art training and accommodation facilities for the Royal Naval Reserve for many years to come."