US Navy sailors aid passengers after Air Niugini plane crashes in Micronesia
US Navy sailors from Underwater Construction Team (UCT) 2 rendered assistance to the passengers and crew of Air Niugini flight PX56, after it crashed into the lagoon near Chuuk, Federated States of Micronesia, International Airport, Sept. 28.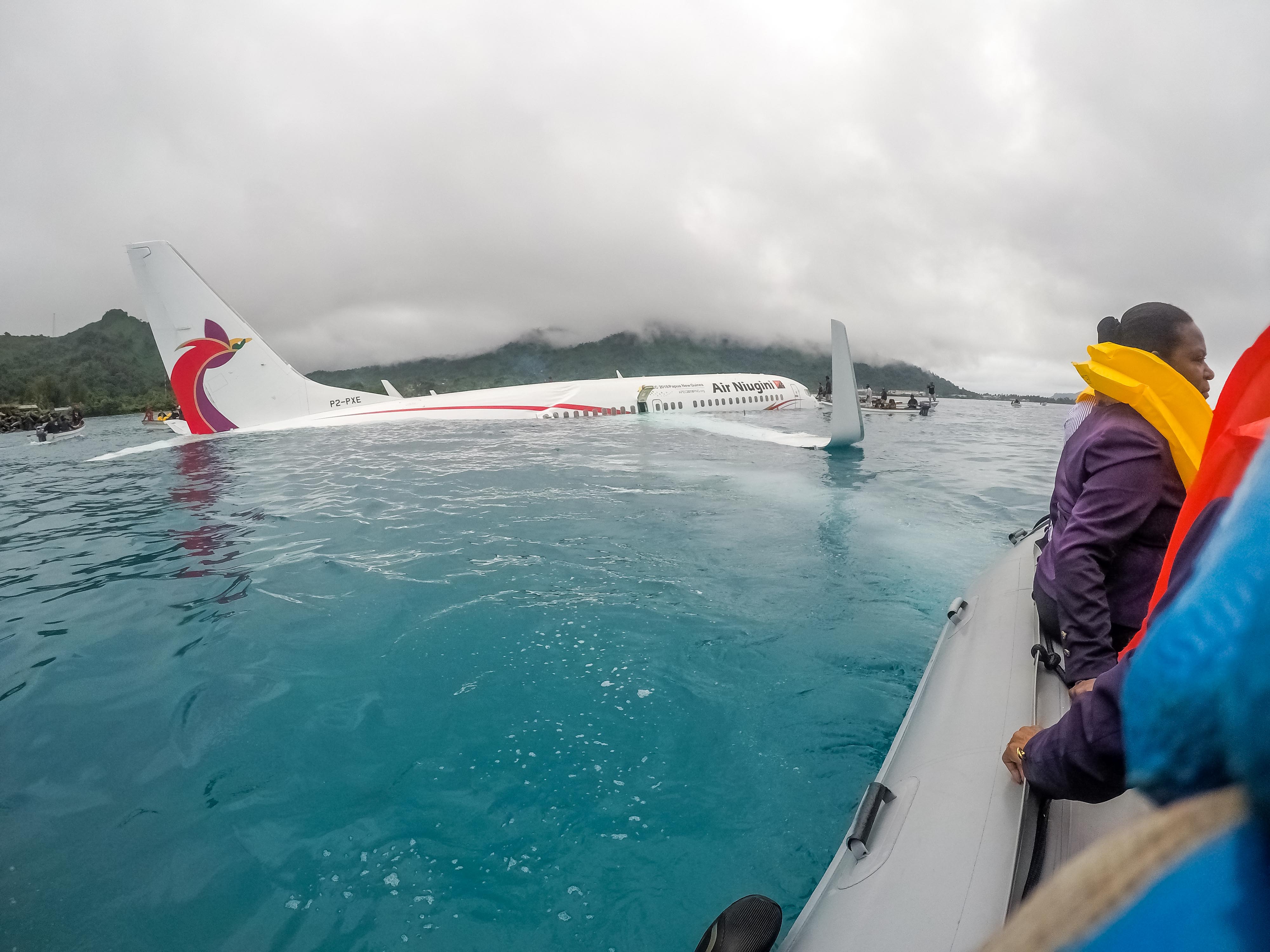 Flight PX56 crashed approximately a quarter mile short of the runway, near where UCT 2 was conducting operations.
The sailors assisted local authorities by shuttling passengers and crew to shore using their inflatable boat prior to the plane sinking in approximately 100 feet of water. UCT 2's embedded Chief hospital corpsman provided medical attention to at least one passenger who sustained minor injuries.
According to the airline, the aircraft had 35 passengers and 12 crew onboard, all of whom were safely transferred to shore after the plane landed short of the runway.
UCT 2 is in Chuuk providing a range of operations improving the wharf area, including inspecting of existing navigational aids; assessment of the wharf; exploring the port for future deep-water mooring locations; and placing environmental offsets at popular scuba diving sites which will protect the coral reef from damage due to boat anchors.