Wasp ARG ships in live-fire drill in South China Sea
The new flagship of US 7th Fleet's amphibious forces carried out a live-fire exercise in the South China Sea on September 27.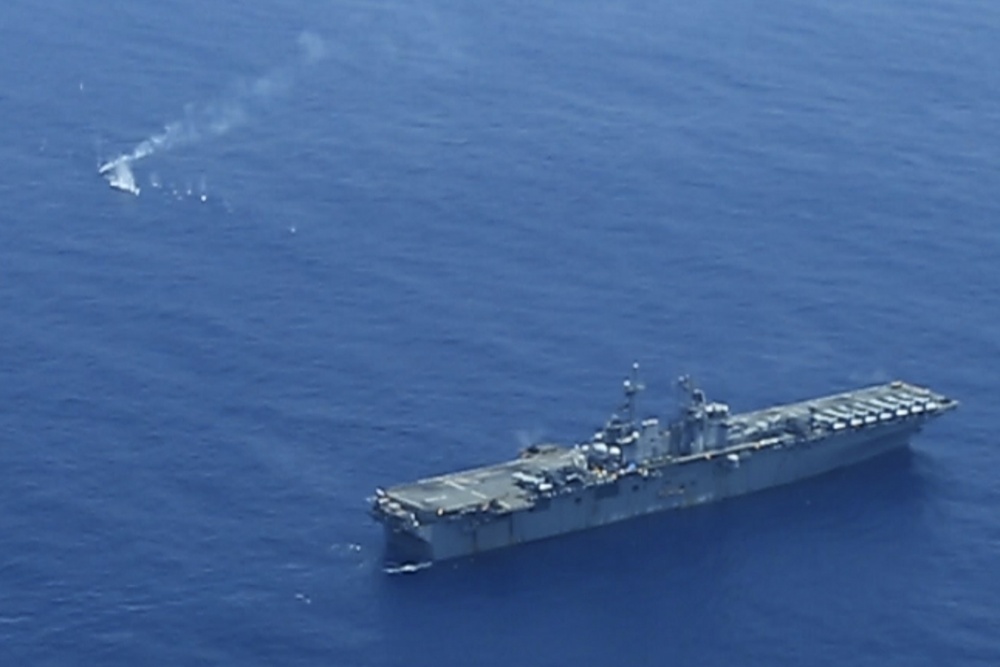 Joined by the embarked 31st Marine Expeditionary Unit (MEU), the USS Wasp amphibious ready group (ARG) conducted an integrated Defense of the Amphibious Task Force (DATF) drill.
DATF focused on Navy and Marine Corps forces defending ARG shipping and it allowed the ARG-MEU team to improve their proficiency when integrating fires.
"Increasing the lethality of the Navy-Marine Corps Team is the priority for us. Sailors and Marines are doing amazing work and we are becoming more lethal every single day," said Rear Admiral Brad Cooper, commander of Amphibious Force 7th Fleet. "Today, we showed once again why the US Navy and US Marine Corps are the premier combat forces in the western Pacific, reinforcing security and stability in this critical region."
The DATF drill included firing crew-served weapons attached to Wasp, such as .25 caliber and .50 caliber mounted machine guns. Marines assigned to Battalion Landing Team (BLT), 2nd Battalion, 5th Marines (2/5) expended rounds using Light Armored Vehicles' M242 Bushmaster 25 mm chain guns and .50 caliber mounted machine guns on Humvees. The drill also allowed Marine snipers to fire M107 semi-automatic sniper rifles, and machine gunners to employ lethal fires with M-240B medium machine guns.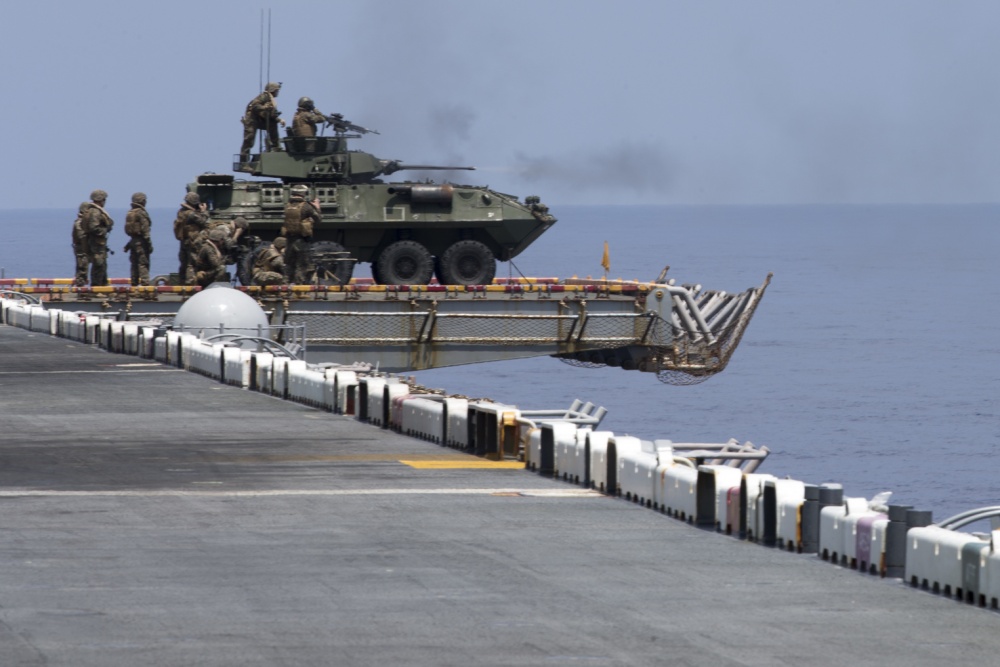 Sailors and Marines fired on an inflatable gunnery target commonly called a "killer tomato" while maneuvering in open seas.
In addition to deck–based live fire, SH60S Sea Hawk helicopters assigned to the "Island Knights" of Helicopter Sea Combat Squadron 25 practiced their air defense capabilities, fully integrating air superiority capability with shipboard-fired weapons. The helicopters operated within safe distance of the ship while also observing the firing range from the air to ensure safe operations during the drill.
While at sea, Wasp and amphibious dock landing ship USS Ashland (LSD 48) have both conducted live-fire exercises in tandem with the 31st MEU, allowing the ARG-MEU team to enhance their combat effectiveness and maintain proficiency to support contingency operations in the Indo-Pacific region.