SA Shipyards contracts Unique Group for hydrographic newbuild components
Southern African Shipyards has awarded subsea and offshore solution specialist Unique Group a contract to deliver dynamic positioning systems and navigational equipment for its hydrographic newbuilds.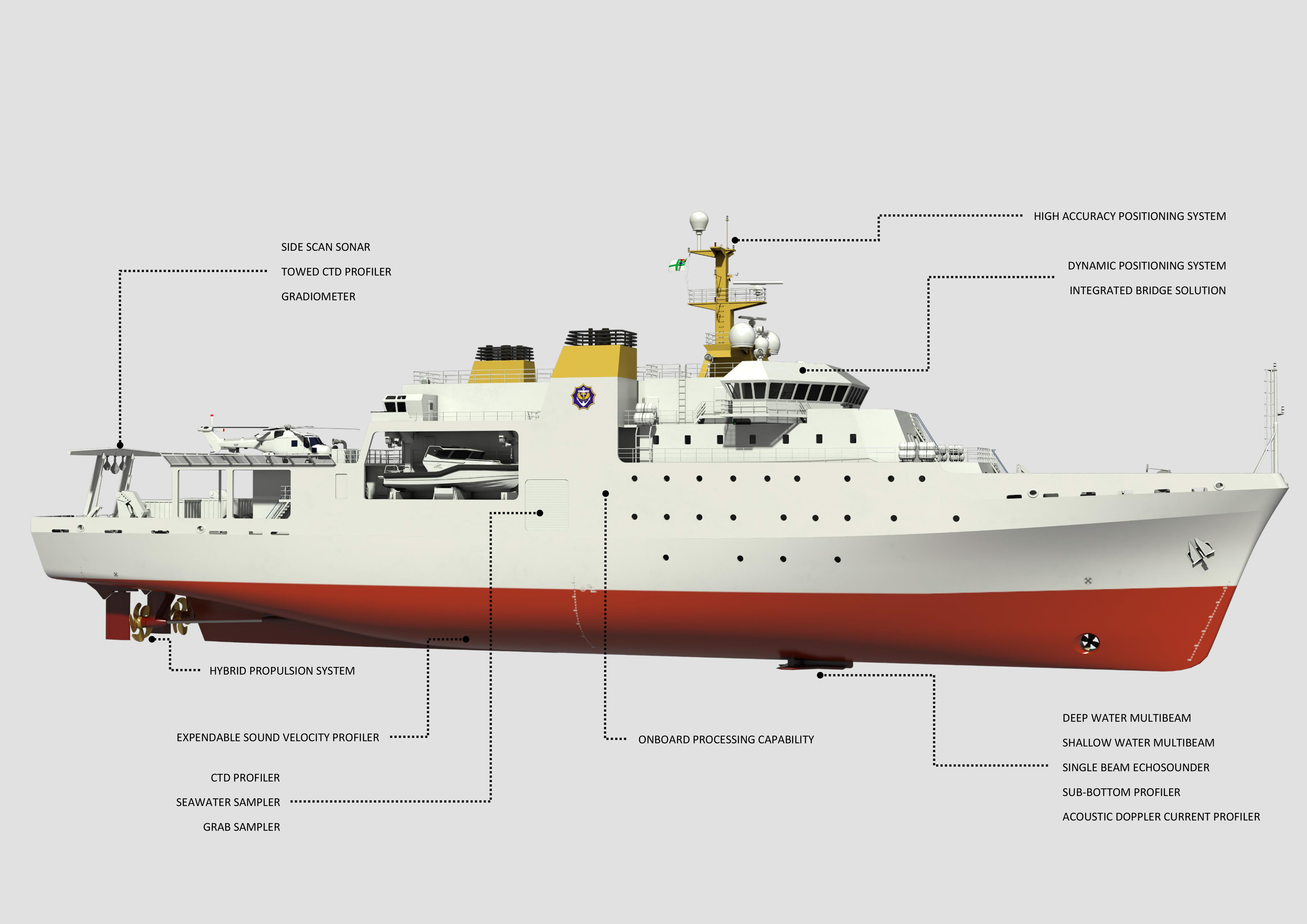 Through its Marine & Subsea division, Unique Group will be delivering the equipment for multiple – main and support vessels.
Among the vessels to be fitted with the systems is the South African Navy's VARD-designed Project Hotel hydrographic survey vessel.
As part of the contract, Unique Group will also provide complete integration of the hydrographic equipment package, which will include centralized operations between the main vessel and smaller support vessels.
The hydrographic office set up onshore will also be updated with new computer hardware and the latest processing software for chart production, data collection, processing, reporting and backup solutions.
Unique Group will provide a full package including technical support and relevant operational and maintenance training for the staff.
"Unique Group has always been at the forefront of innovation and customer satisfaction. Our team specializes in working with partners to deliver projects on time and with the best available solution," Harry Gandhi, Unique Group CEO commented. "We are pleased to have been chosen for a significant project to provide complete vessel integration for a reputed client like Southern African Shipyards."
The South African Navy's Project Hotel hydrographic vessel is being built to replace the SAS Protea which has been in service since 1972.
According to Vard, the PC7 ice-strengthened vessel will measure 95 meters in length and have approximately 7800kW propulsion power, a shafted controllable pitch propeller, and a maximum speed of 18 knots. The vessel has a 10,000nm range with 44 days endurance; and will be manned by a crew of 120 comprising ships' crew and scientists.