Japan launches first lithium-ion battery powered submarine JS Oryu
Japanese shipbuilder Mitsubishi Heavy Industries (MHI) has launched the 11th Soryu-class submarine for the Japan Maritime Self Defense Force at its Kobe shipyard.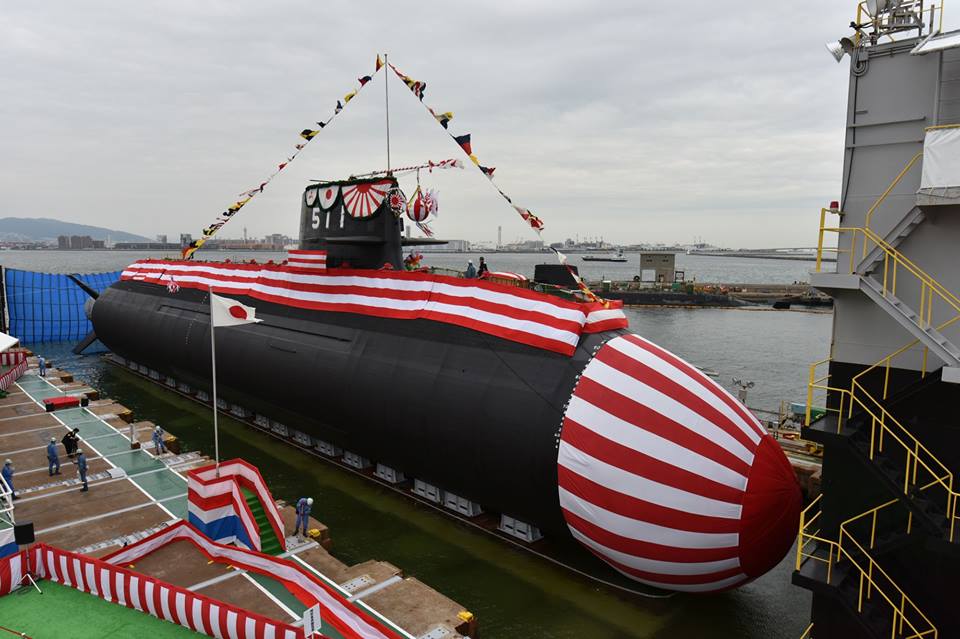 JS Oryu (SS-511) was launched October 4 and is the first JMSDF submarine to run on lithium-ion batteries which store considerably more power than the lead-acid batteries installed on the previous ten Soryu-class submarines.
Oryu is the sixth vessel in the class to be built by MHI. The other shipbuilder involved in the construction of Japan's diesel-electric submarines is Kawasaki Heavy Industries who launched the country's tenth submarine in November 2017.
MHI says the 84-meter submarines are the world's largest conventionally powered boats. They are also Japan's first submarines to be fitted with air-independent propulsion (AIP) systems that enable them to remain fully submerged for longer periods of time.
The 2,950-ton submarines are propelled by a Diesel-Stirling-electric main engine to a maximum billed speed of 20 knots. They are manned by 65 sailors.
Japan has commissioned 9 units in the class so far while a total of 13 are planned to be operated by 2023.