Canada names 1st Arctic and Offshore Patrol Ship
The Royal Canadian Navy's first ship built under the Arctic and Offshore Patrol Ship (AOPS) project, Harry DeWolf, has been named at Irving Shipbuilding's Halifax Shipyard.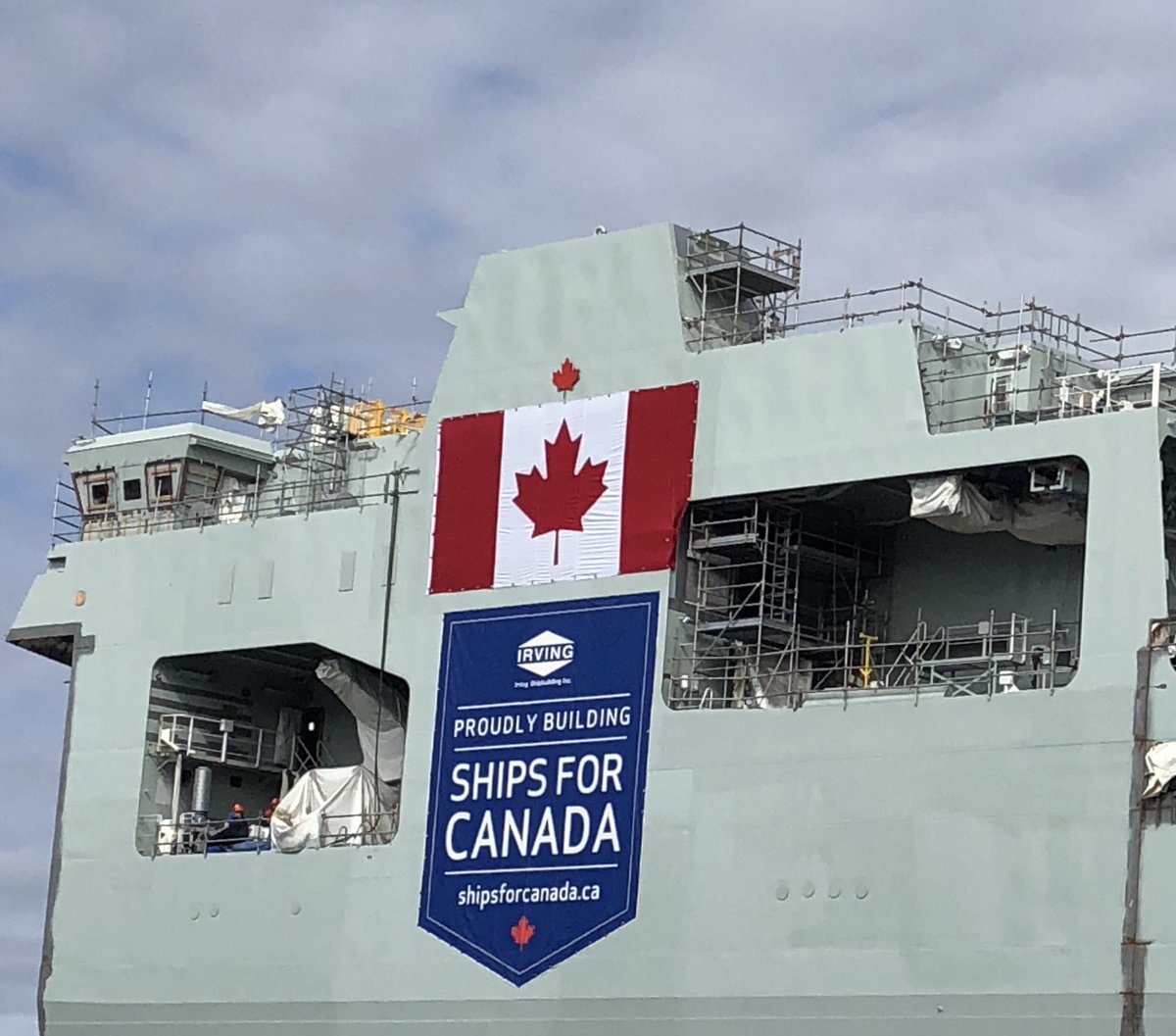 Harry DeWolf is scheduled to be turned over to the Royal Canadian Navy in 2019. Work to prepare the ship for sea trials in 2019 will continue at the yard.
As informed, the name of the newbuilding, which was launched in September this year, was chosen in honor of wartime Canadian naval hero Vice-Admiral Harry DeWolf.
Today was a big day for the Halifax Shipyard and the @RCN_MRC, as we welcomed Sophie Grégoire Trudeau, Ministers @HarjitSajjan & @CQualtro to officially name the Harry DeWolf. This project supports more than 4,000 middle class jobs across Atlantic Canada! pic.twitter.com/Mn1ephjIzN

— Scott Brison (@scottbrison) October 5, 2018
The Harry DeWolf-class is expected to enhance the navy's ability to operate globally and in the North with a renewed focus on surveillance and control of its maritime approaches.
The ship was constructed as part of the National Shipbuilding Strategy created to replace the current surface fleets of the Royal Canadian Navy and the Canadian Coast Guard.
Irving Shipbuilding has been contracted to construct the Royal Canadian Navy's future combatant fleet—Arctic and Offshore Patrol Ships followed by 15 Canadian Surface Combatants.
Construction of the second and third ships from the series, the future HMCS Margaret Brooke and Max Bernays, are well underway at Halifax Shipyard, with the fourth, the future HMCS William Hall, starting construction later this year, according to the shipbuilder.
"This marks a very significant milestone in our efforts to rebuild Canada's marine industry and provide the proud members of our Royal Canadian Navy with the ships and equipment they need to do their jobs," Carla Qualtrough, Minister of Public Services and Procurement and Accessibility, commented.
"Our government is delivering on our commitment in our defence policy Strong, Secure, Engaged to provide our Royal Canadian Navy with the capabilities it needs to serve Canadians. Today's naming ceremony marks another successful milestone for Canadian shipbuilding. The new Arctic and Offshore Patrol Ships will provide our dedicated sailors with equipment that enhances their ability to safeguard our national interests and keep Canadians strong at home and engaged in the world," Harjit S. Sajjan, Minister of National Defence, said.

Video: Royal Canadian Navy