Future USS Thomas Hudner heads for commissioning site
The US Navy's newest Arleigh Burke-class destroyer Thomas Hudner (DDG 116) left the pier at Bath Iron Works (BIW) on October 10 for open sea, General Dynamics Marine Systems said.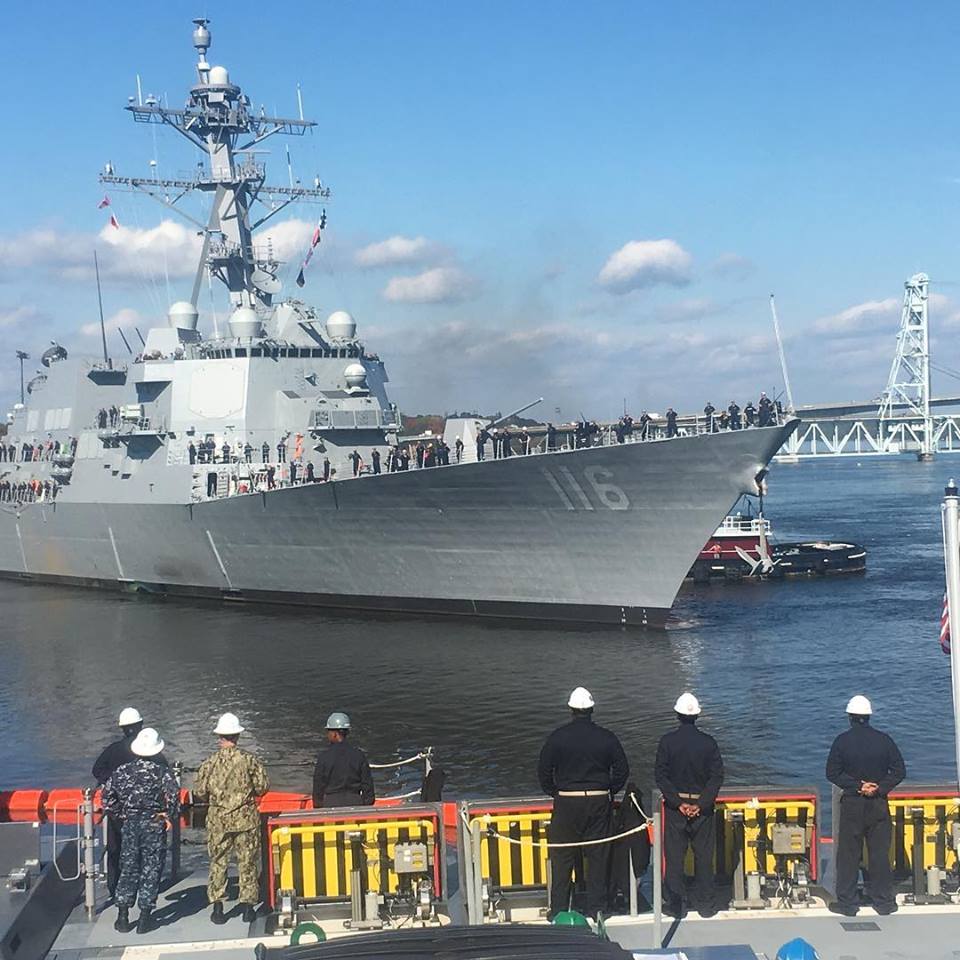 The newbuilding headed for Boston where she will be commissioned on December 1 into the navy fleet.
Launched in April 2017, Thomas Hudner is the 66th Arleigh Burke-class destroyer and the 36th DDG 51 class destroyer constructed at the abovementioned shipyard. DDG-116 is named in honor of the late Capt. Thomas Jerome Hudner Jr. (Ret.), naval aviator and Medal of Honor recipient.
The US Navy accepted delivery of the vessel in June this year.
Thomas Hudner is equipped with Aegis Baseline 9 combat system, which includes an Integrated Air and Missile Defense capability incorporating Ballistic Missile Defense 5.0 and Naval Integrated Fire Control-Counter Air. Aegis Baseline 9 IAMD destroyers have increased computing power, along with radar upgrades which improve detection and reaction capabilities against modern anti-air warfare and ballistic missile defense threats.
After commissioning in Boston, Thomas Hudner will make her way to homeport in Mayport, Florida.