USS Ross becomes 1st US Navy ship to visit Israel's Ashdod in almost twenty years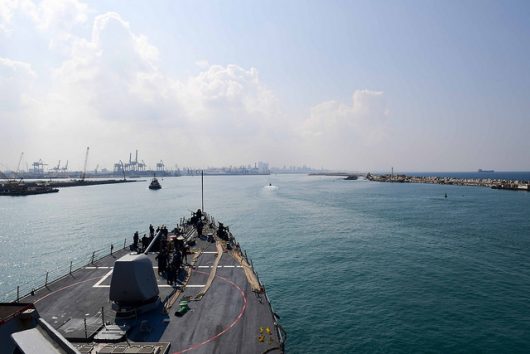 ---
Arleigh Burke-class guided-missile destroyer USS Ross (DDG 71) has become the first US Navy ship to visit Israeli port of Ashdod in nineteen years.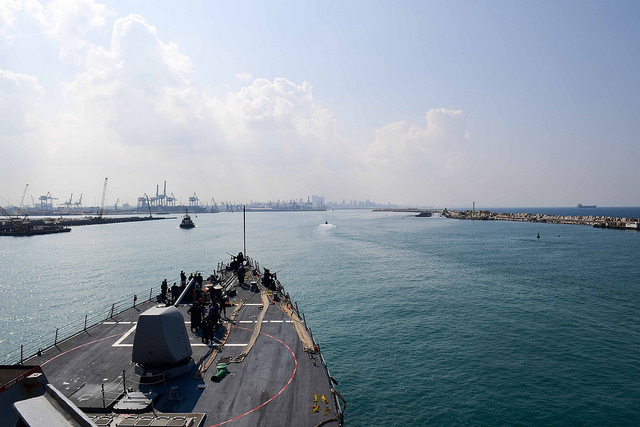 USS Ross arrived in Ashdod on October 8, 2018, for a scheduled port visit.
As other navy ships usually call the port of Haifa when visiting the country, the recent visit may signal the potential broadening of berthing options for the US Navy's 6th Fleet.
As explained by the US Navy, the visit signifies the two nations' shared goal of stability in the Middle East and contributes to regional security in the Eastern Mediterranean area of operations.
"No nation can confront today's challenges alone. Ross' port visit to Ashdod is a testament to our continued commitment to build a strong partnership with Israel," Cmdr. David Coles, commanding officer of Ross, said.
Thank you @IsraeliPM for joining me in welcoming the #US6thFleet #USSRoss to #Ashdod. The ship's presence in Israel and its patrol of the Mediterranean display our deep commitment to providing defensive assistance to our allies in combatting dangerous enemies. pic.twitter.com/g89Issqkpd

— David M. Friedman (@USAmbIsrael) October 11, 2018
Ross, forward-deployed to Rota, Spain, is conducting a routine patrol to support US national security interests in the US 6th Fleet area of operations.