Pakistan commissions fleet tanker PNS Moawin
The Pakistan Navy commissioned its new fleet tanker PNS Moawin in a ceremony on October 16.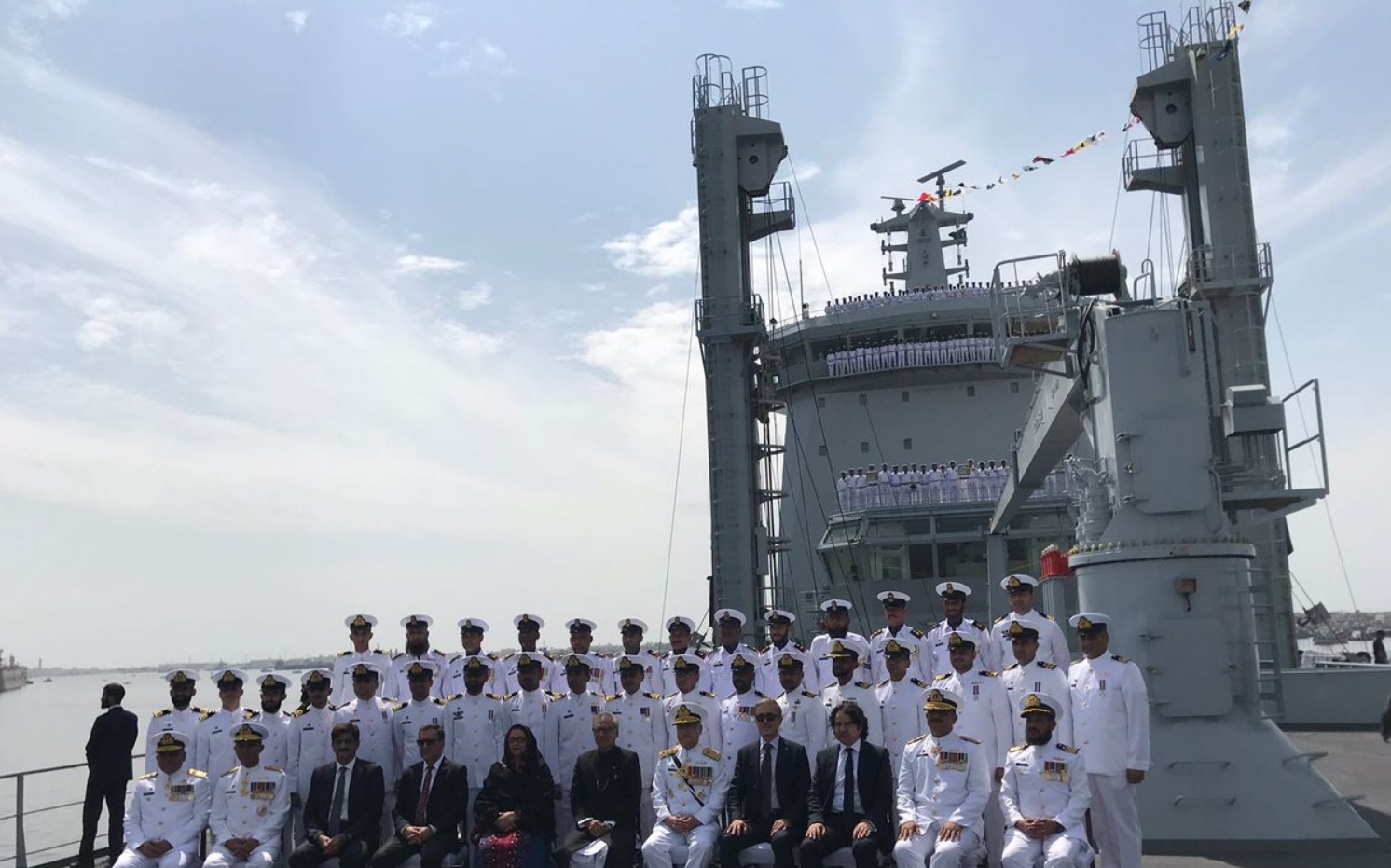 PNS Moawin was commissioned after being launched in August 2016 and starting trials in May this year.
The 158-meter tanker was built by Pakistan's Karachi Shipyard under a design provided by Turkey's STM. According to STM, who is also responsible for the maintenance and personnel training, the PNS Moawin is a completely new ship design.
"The tanker not only adds reach and flexibility to the Pakistan Navy fleet but also strengthens our maritime defense. As a beacon of Pakistan – Turkey friendship, it heralds a new era of large warship construction to meet our future defense needs," the navy said in an announcement.
The commissioning of PNS Moawin is the latest highlight of the bilateral defense cooperation which will see Pakistan acquire Milgem corvettes from Turkey and have its submarines modernized by Turkish companies. On the other hand, Pakistan will be delivering its Super Mushshak training planes built by Pakistan Aeronautical Complex – Kamra. The Mushshak aircraft will replace the T-41 and SF-260 planes currently used by Turkey.