Construction begins on amphibious assault ship Bougainville (LHA-8)
US shipbuilder Huntington Ingalls Industries started fabrication of the future amphibious assault ship USS Bougainville (LHA 8) at its Pascagoula shipyard on October 15.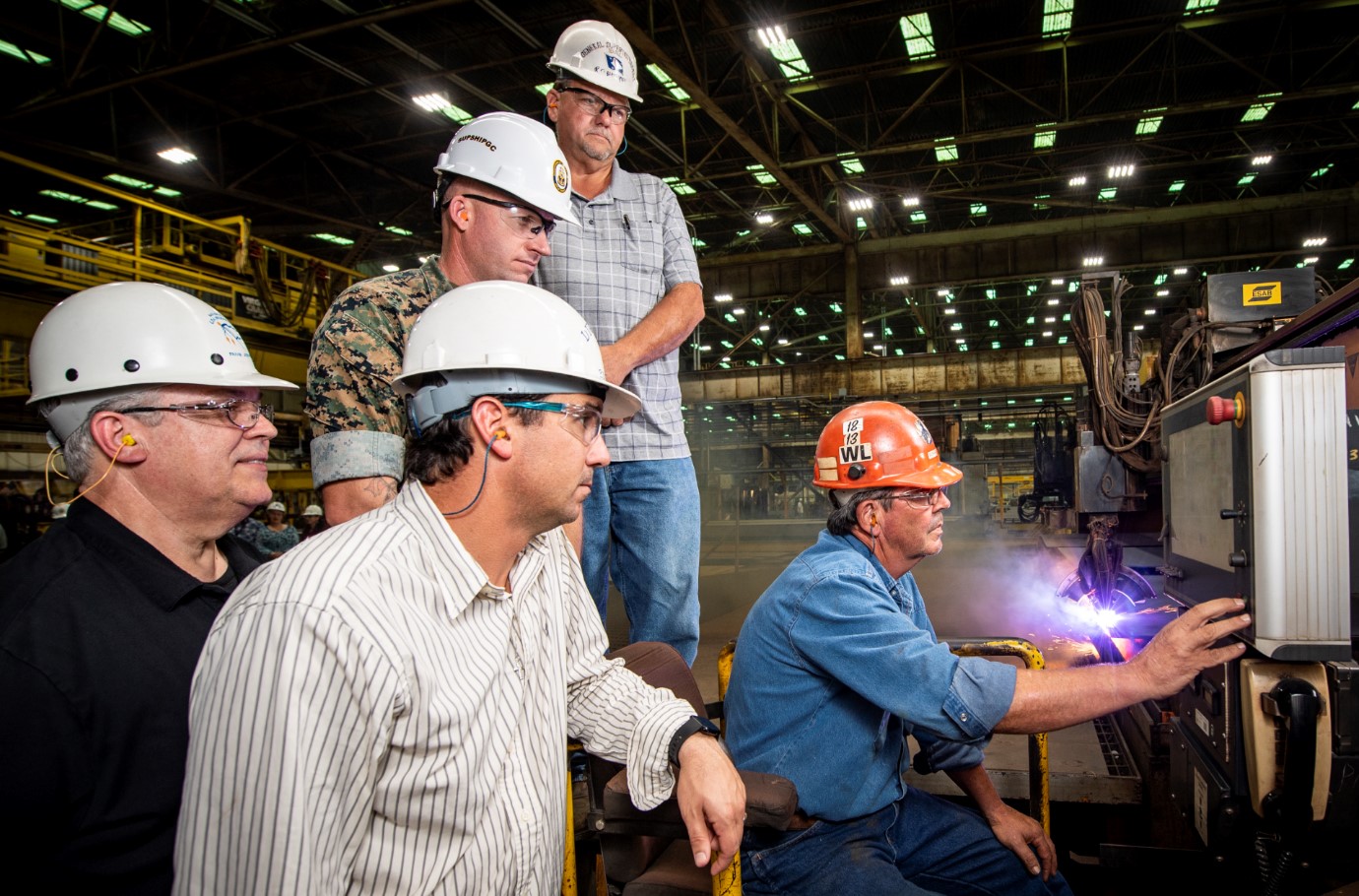 LHA 8 is the second ship named in honor of the Bougainville Island campaign in World War II and is scheduled to be delivered in 2024.
The LHA Replacement Program, also known as USS America (LHA 6) class, is replacing the original five Tarawa-class LHAs, which have all been decommissioned.
The America class is designed to accommodate the Marine Corps' future Air Combat Element including F-35B Joint Strike Fighter (JSF) and MV-22 Osprey, with additional aviation maintenance capability and increased fuel capacities. It will also provide additional cargo stowage capacities and enable a broader, more flexible command and control capability.
LHA 8 will be the first Flight I ship, and will reincorporate a well deck to increase operational flexibility. Bougainville will incorporate the Enterprise Air Surveillance Radar volume air search radar in lieu of the AN/SPS-48G air search radar on America and Tripoli.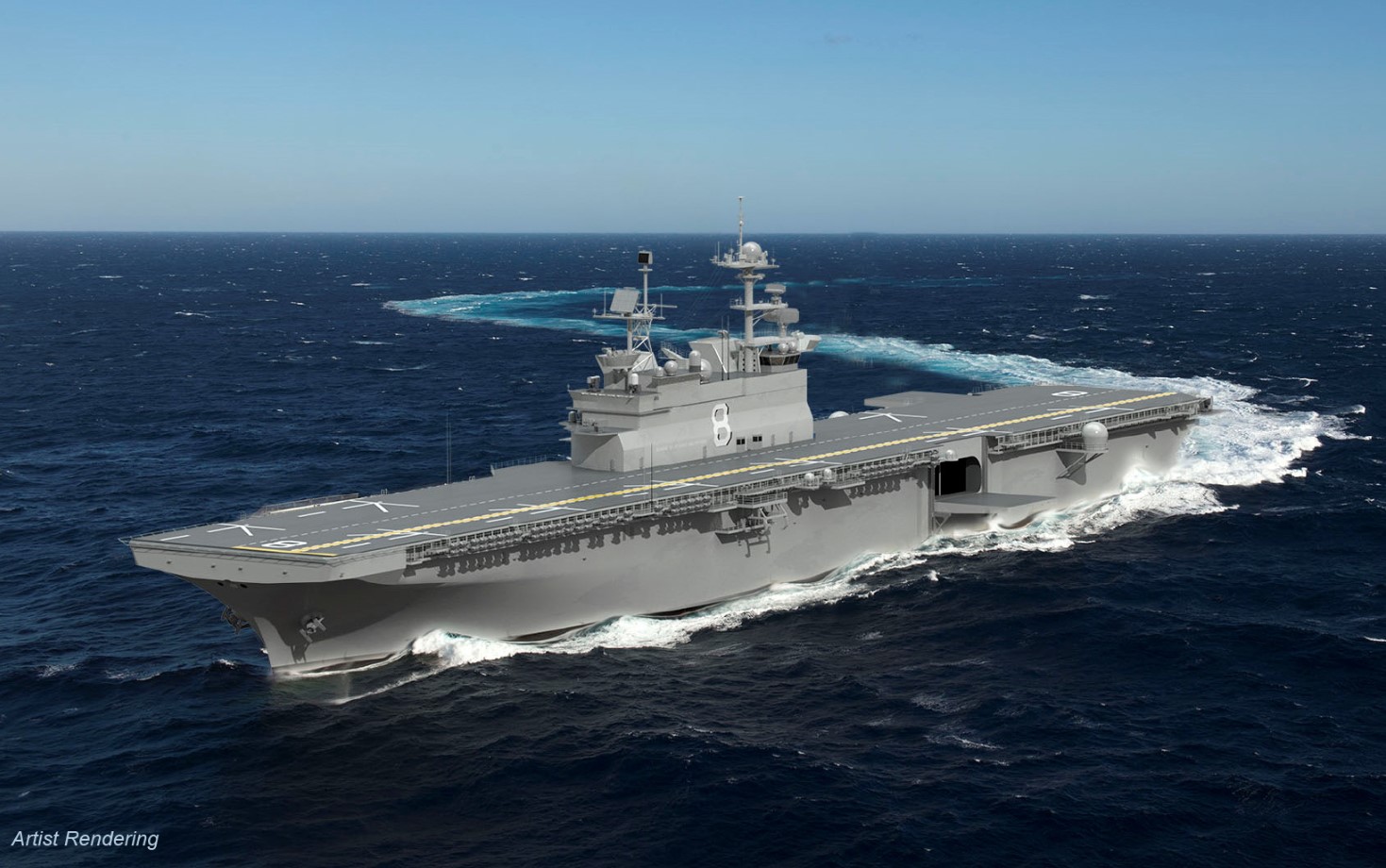 "The start of Bougainville, our 16th large-deck amphib, allows us to continue the serial production of these great ships," Ingalls Shipbuilding president Brian Cuccias said. "Working with the Navy and Marine Corps, we will take advantage of our hot production line and a healthy nationwide supplier base to continue providing these much-needed ships for the defense of our nation and the world's sea lanes."
HII's Pascagoula shipyard is also currently in production on Tripoli (LHA 7), Arleigh Burke-class guided-missile destroyers Paul Ignatius (DDG 117), Delbert D. Black (DDG 119), Lenah H. Sutcliffe Higbee (DDG 123), Jack H. Lucas (DDG 125) and amphibious transport docks Fort Lauderdale (LPD 28) and Richard M. McCool Jr. (LPD 29).