Croatian Navy tests RBS-15 in country's largest drill in over 20 years
The Croatian Navy performed a test firing of its RBS-15B anti-ship missile, sinking a target vessel in a maneuver conducted as part of the country's largest military drill since the Croatian War of Independence.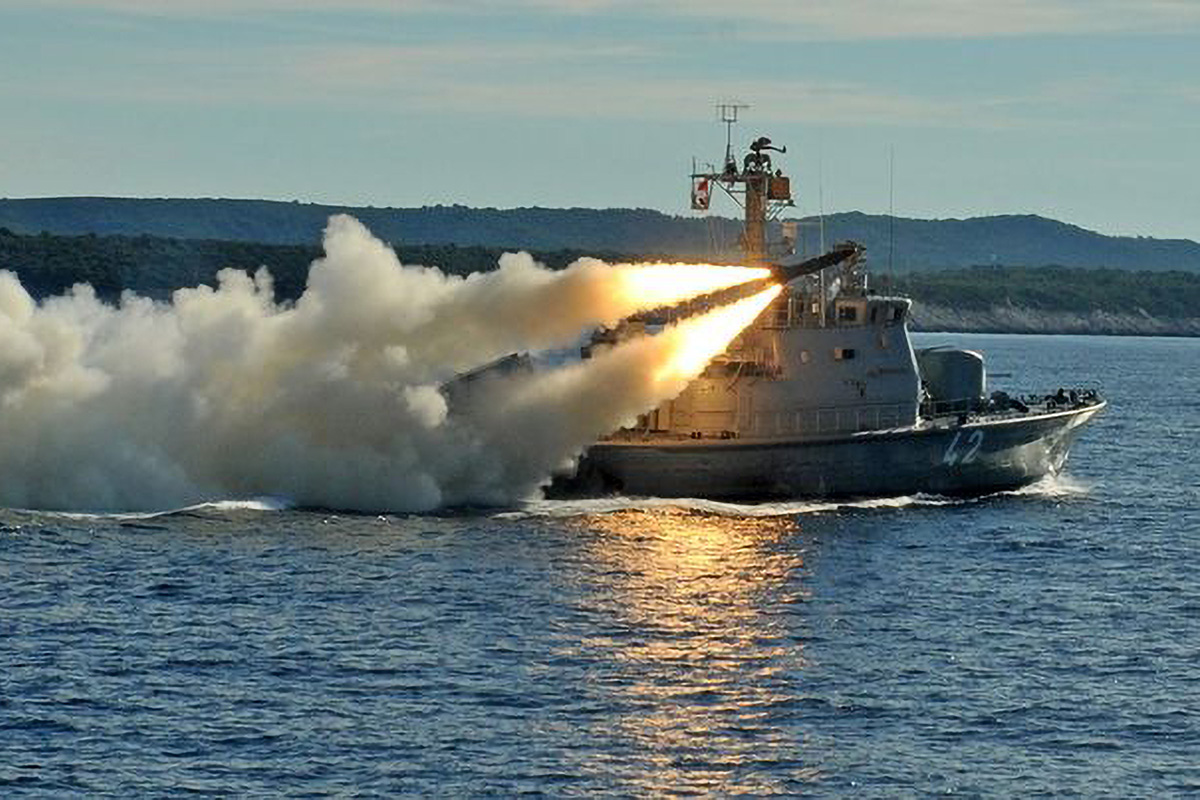 The sinking exercise (SINKEX) took place on October 14 in the "Dugi Otok" training range and saw missile boat RTOP 42 Dubrovnik engage a target at sea from a distance of 30 kilometers.
The Croatian Navy last fired the RBS-15 in October 2016 from the same vessel during the Harpun 16 naval drill.
Once the RBS-15 firing was completed, RTOP Dubrovnik joined missile boats RTOP 41 Vukovar and RTOP 21 Šibenik for gunnery exercises with 57-mm, 30-mm and 23-mm guns. The task group also used their 30-mm and 23- mm guns against an aerial target which was towed by a Croatian Air Force MIG-21.
The naval drills were part of the large-scale Velebit 18 tri-service exercise which involved the participation of over 5,000 Croatian personnel.
"I am proud of the capabilities showcased here in the Command South, firing the RB-15B missile. We have seen the readiness and the power of the Croatian Navy and superb missile launching and hitting of the target at 30-km range," Croatian defense minister Damir Krstičević commented.