Austal gets $57m long lead contract for 13th US Navy EPF
The US Navy has awarded Austal USA a $57.8 million order to fund the procurement of long lead-time materials for the construction of the 13th 103-meter Expeditionary Fast Transport (EPF).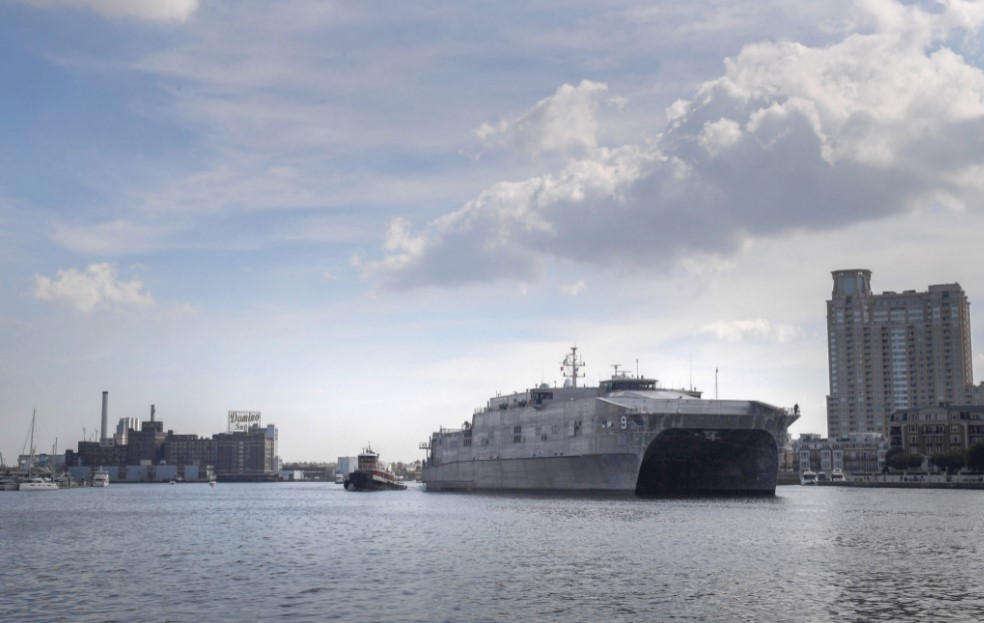 Long lead-time materials for the additional vessel will include diesel engines, water jets and reduction gears.
Austal was awarded the initial contract to design and build the first 103-meter EPF in November 2008.
EPF's are non-combatant vessels designed to operate in shallow-draft ports and waterways, increasing operational flexibility for a wide range of activities including maneuver and sustainment, relief operations in small or damaged ports, flexible logistics support, or as the key enabler for rapid transport.
They are capable of interfacing with roll-on/roll-off discharge facilities, as well as on/off-loading vehicles such as a fully combat-loaded Abrams Main Battle Tank. Each vessel includes a flight deck to support day and night aircraft launch and recovery operations. They have airline-style seating for 312 embarked forces with fixed berthing for 104.
The EPF are also known as the Spearhead-class, after the lead ship. So far, nine ships have entered service while the tenth, future USNS Burlington, has completed builder's trials and is expected to be delivered to the navy soon.