Canada picks BAE's Type 26 frigate for its Canadian Surface Combatants
The Canadian government and Irving Shipbuilding Inc. have selected the BAE Systems' Type 26 frigate design for the Royal Canadian Navy's future Canadian Surface Combatants.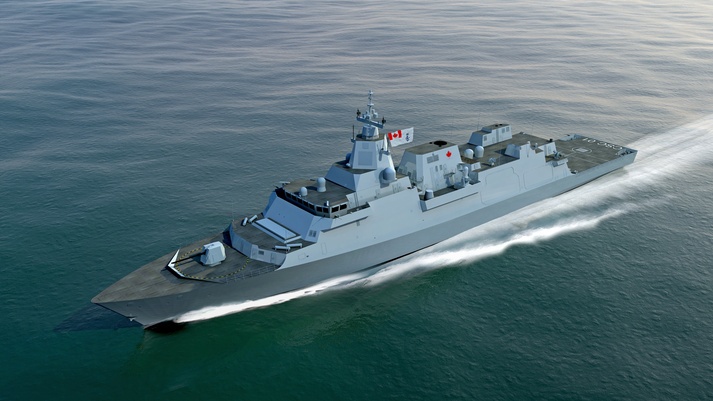 In an announcement on Friday, the government said it would now enter a "due diligence process" with Lockheed Martin Canada Inc. as prime contractor before awarding the final design and construction contract.
The process will include negotiations with the company on intellectual property rights, an assessment of combat systems performance and an assessment of the company's financial capability to deliver the project.
Lockheed Martin is at the helm of Canada's Combat Ship Team which includes BAE Systems with the Type 26 Global Combat Ship and high-tech platforms from CAE, MDA, L3 Technologies, and Ultra Electronics.
Should the due diligence process be successful, Canada will become the third country to acquire the Type 26 design, joining the UK and Australia.
A contract award is expected this winter, with construction beginning in the early 2020s. A total of 15 Canadian Surface Combatants will be built to replace Canada's Iroquois-class destroyers and Halifax-class frigates.
The CSC acquisition project is expected to cost between CA$55 billion and 60 billion.
The government also noted that, should the due diligence process with the preferred bidder be unsuccessful, the next highest ranked compliant bidder will become the preferred bidder.
The other two bidders were the Alion Science and Technology-led team with a proposal based on the De Zeven Provinciën Air Defence and Command frigate which is in service with the Dutch Navy, and Spain's Navantia offering its F-105 frigate design in partnership with Saab and CEA Technologies.
French Naval Group and Italian Fincantieri offered to build 15 frigates based on the FREMM design for a fixed price of $30 billion outside the tendering process in December 2017. Compared to current project cost estimates which sit at over $60 billion, the Fincantieri-Naval Group bid offered considerable savings but the government rejected it arguing that such a move would break faith with other bidders on the project.