Bahrain-based Royal Navy minehunters visit Qatar
HMS Brocklesby and Shoreham, two of the UK's Persian Gulf-based minehunters, sailed from Bahrain to Doha to give the Qatari Navy an insight into the Royal Navy's work in the region.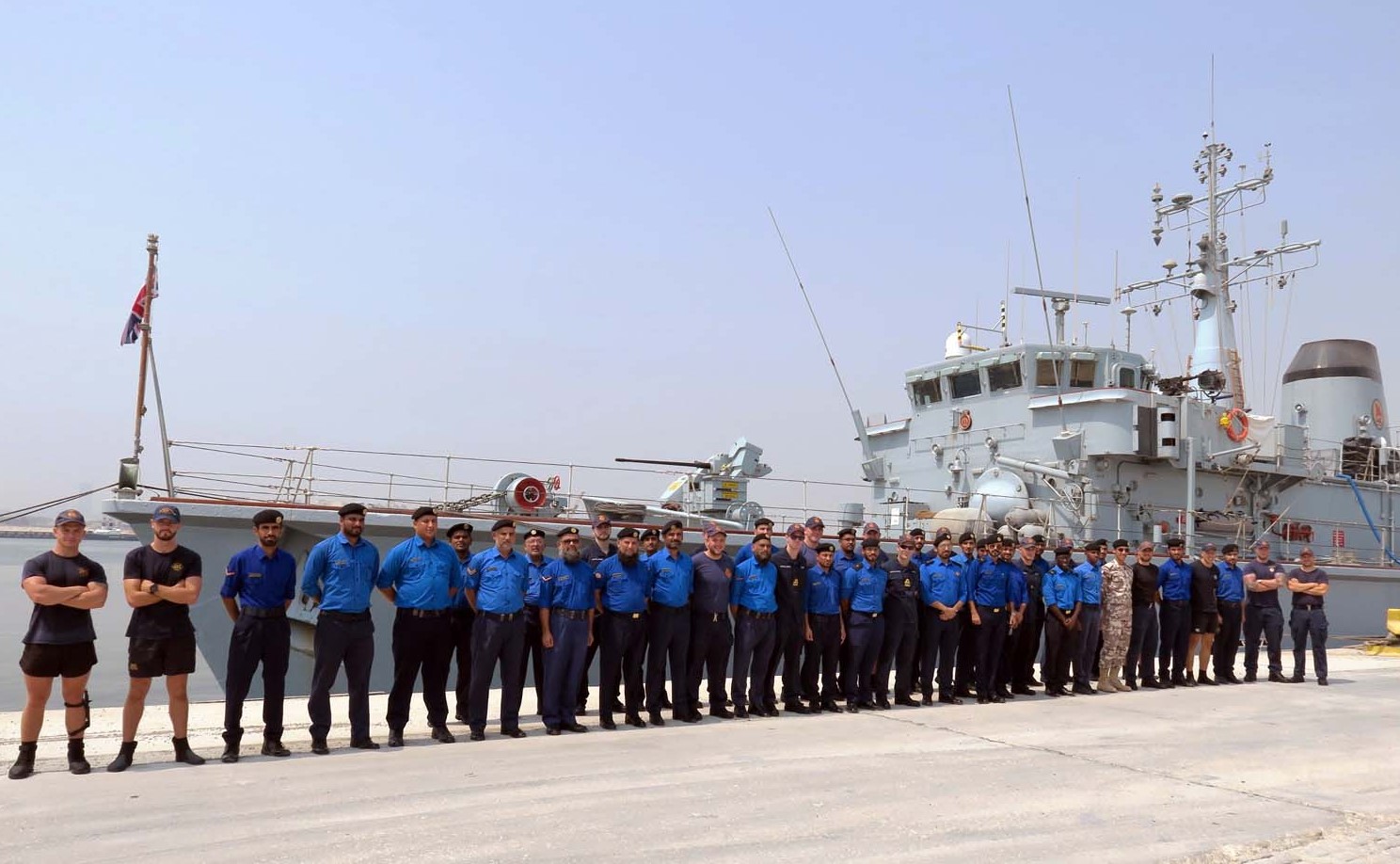 Joint training with the Qatari Emiri Naval Forces was conducted both in their base and then out in the gulf.
The Qataris do not possess any minehunters in their fleet of more than 80 patrol craft, but they do possess divers.
They plunged into the water with Brocklesby's dive teams to carry out jetty searches. Brocklesby also welcomed 25 Qatari sailors on board for demonstrations of some of their equipment, such as the Seafox remote-controlled submersible device which finds, helps identify and finally destroys mines.
After two days in port, the Brits sailed with two Qatari fast patrol boats for combined maneuvers, culminating in practice boarding operations with Qatari sailors bringing their Hurricane RIB rubber boat up to Brocklesby ready to clamber aboard for an inspection.
Lieutenant Commander Paul Irving, Brocklesby's commanding officer, said he and his crew had thoroughly enjoyed their visit to Qatar – and found it very useful.
"My divers particularly enjoyed the opportunity to compare procedures for conducting an underwater search of a jetty with their Qatari counterparts during the force protection exercise which was especially practical," he added.