Former experimental Royal Navy trimaran on sale in UK
A 98-meter experimental trimaran built for the Royal Navy in 2000 is currently being offered for sale by yacht brokerage Ocean Independence.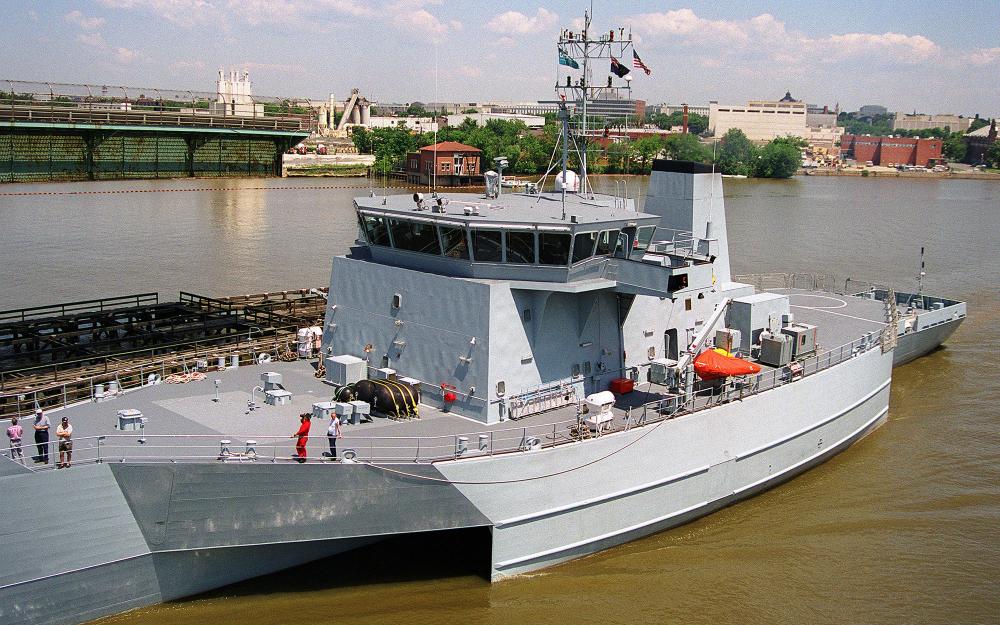 The RV Triton spent over 15 years in service as a prototype demonstrator in the UK and later as a customs border protection vessel in Australia.
It was designed and built by Vosper Thornycroft in 2000.
Triton is currently lying in the UK and is being offered for a price of €10 million. The cost to build the ship in 2000 was approximately £13.5 million.
Highlighting the ship's stability and endurance, the broker says the trimaran is an attractive proposition to convert to a support vessel. "Triton is ready to be used as she is or we can offer a bespoke naval architect service to look at converting her to either a superyacht support vessel or a superyacht for those looking for naval ship appearance and design," an Ocean Independence listing says.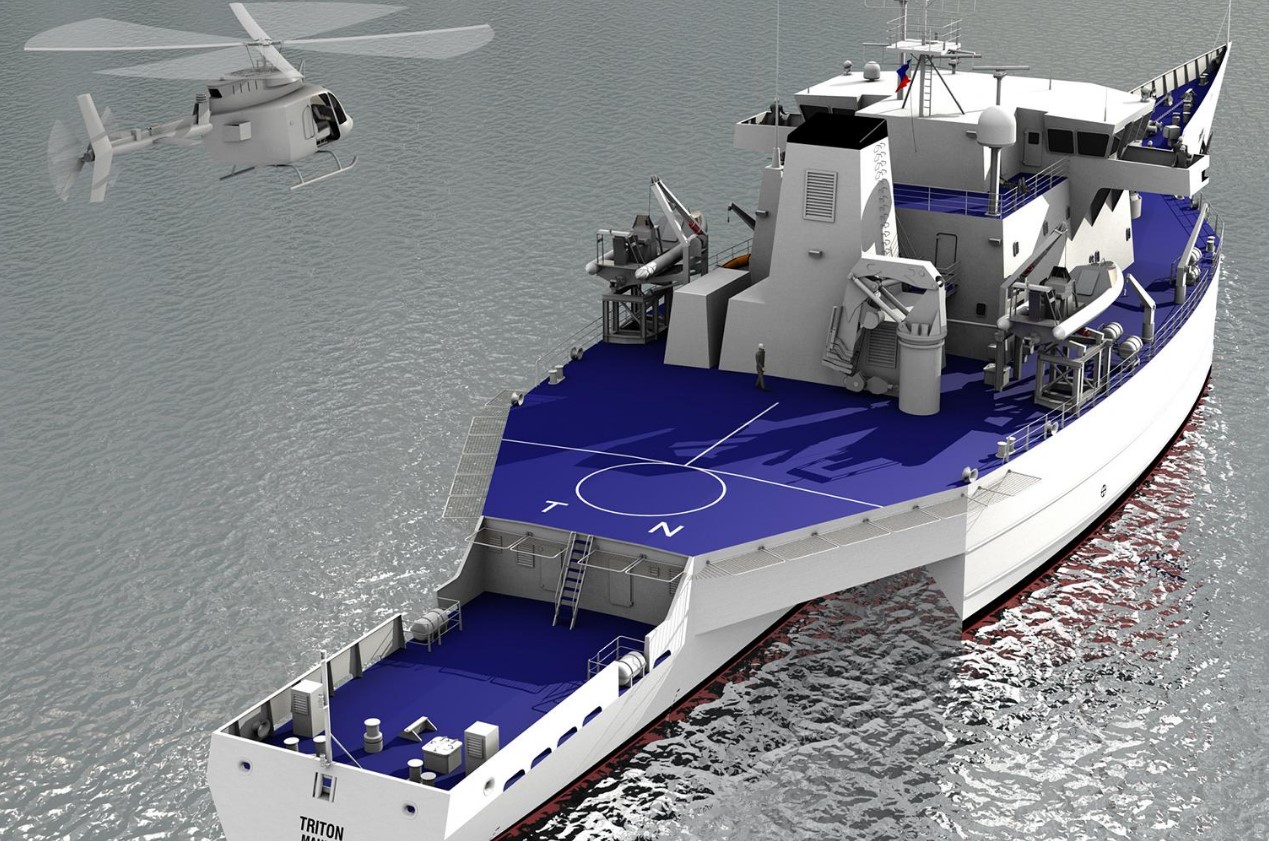 Triton features diesel electric propulsion with a range of up to 11,400 nautical miles and 40 days endurance. It is built to Royal Navy standards with additional safety features and redundant systems including spare main engine. It has room for "48 guests".