Naval Group looks into the future with new SMX31 concept submarine
French shipbuilder and submarine specialists has unveiled a new submarine concept at the Euronaval show in Paris with which it prepares for future imagined threats, needs and constraints.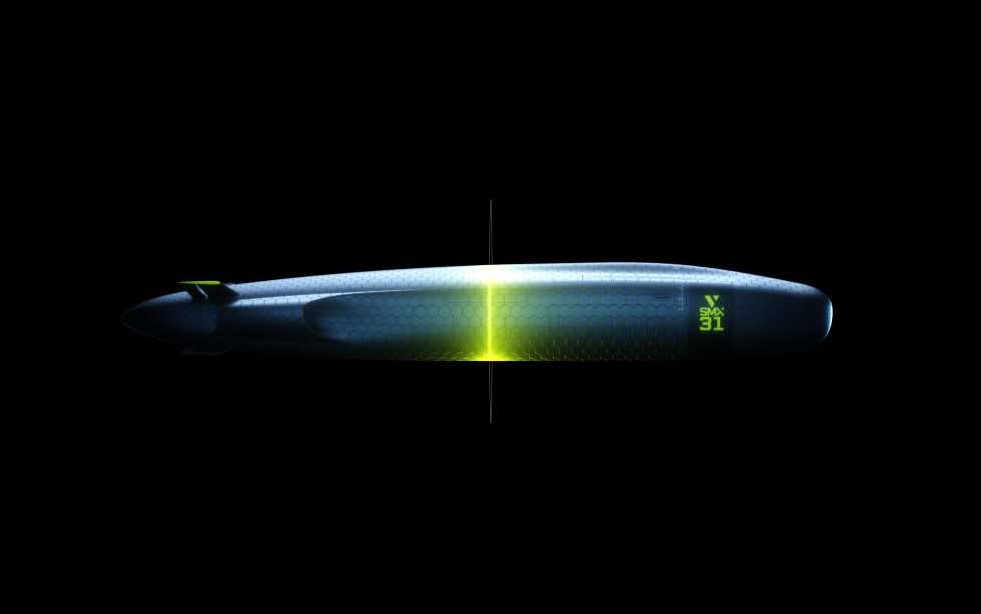 The concept is a digital submarine adapted to the future generations.
SMX 31 builds on the SMX 30 (introduced by the company in 2016) which displaced 3,000 tonnes and featured a vertical launch system for launching both drones and missiles in addition to a fuel cell air independent propulsion system.
The latest fully-electric, stealth vessel is envisioned as a submarine with increased invulnerability against modern weapons. Its shape resembles that of a sperm whale for enhanced hydrodynamics while its exterior coating resembles fish scales which will increase stealth while incorporating sophisticated sensors.
Furthermore, the whole combat system and platform management system is fully integrated, benefiting from the latest developments in terms of artificial intelligence, thereby allowing the crew to focus on high added value tasks in order to conduct complex operations. Thanks to the high degree of automation, the 'Electric' – as Naval Group refers to the concept – would only need a crew of 15 to operate a submarine measuring 70 meters in length and displacing 3,000 tons.
"The conception process of this concept ship respected the same demanding requirements of commercial submarines," Naval Group says. "The Electric operates freely and safely in an area controlled by an adversary, potentially dangerous for surface vessels or aircraft."