ASEAN-China Maritime Exercise concludes in Zhanjiang, China
The Chinese People's Liberation Navy and navies of ASEAN member states have completed the at-sea phase of the inaugural ASEAN-China Maritime Exercise.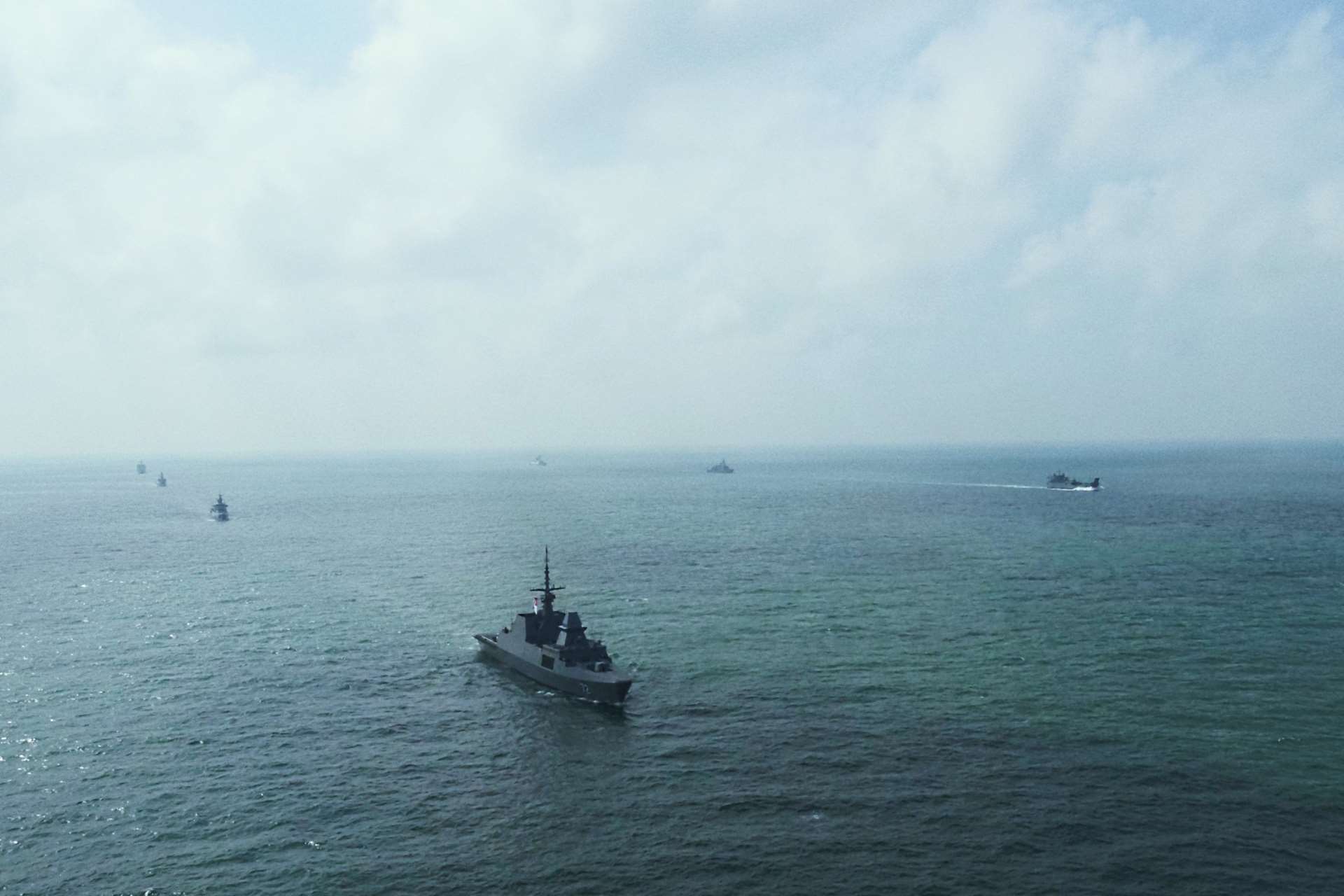 The exercise spanned five days from October 22 to 27 and concluded with a field training exercise in Zhanjiang, China.
Co-organised by the Republic of Singapore Navy (RSN) and the People's Liberation Army Navy (PLAN), the exercise involved more than 1,000 personnel deployed on board eight ships and at the exercise Combined Command Post in Ma Xie Naval Base.
Brunei, China, the Philippines, Singapore, Thailand and Vietnam deployed ships to the exercise.
Employing the Code for Unplanned Encounters at Sea (CUES), the sea-phase of the exercise included joint search and rescue operations and medical evacuation drills with the use of helicopters. These naval serials were executed based on plans developed during the table-top exercise held in Singapore in August 2018. Professional exchanges on military medicine and diving were also organised onshore.
"The successful conduct of the inaugural ASEAN-China Maritime Exercise is an important achievement for the navies of ASEAN and China," exercise co-director, Commander of First Flotilla and Commanding Officer of 185 Squadron from the Republic of Singapore Navy, COL Lim Yu Chuan said. "The exercise drills have enabled us to strengthen interoperability and more importantly, build trust and confidence for our navies to work with one another in responding to maritime incidents at sea."
"Through this exercise, ASEAN and China navies strengthened friendships and enhanced mutual understanding and cooperation" Commander of PLA Combat Support Flotilla, Southern Theater Command, Senior Captain Zhu Jianda, also the co-exercise director, said. "I hope to see more of such interactions in the future."