SM-3 Block IIA intercepts medium-range ballistic missile target in latest test
The US Missile Defense Agency (MDA) has shared photo and video footage of the latest Standard Missile-3 (SM-3) Block IIA missile test which saw the SM-3 intercept a medium-range ballistic missile target.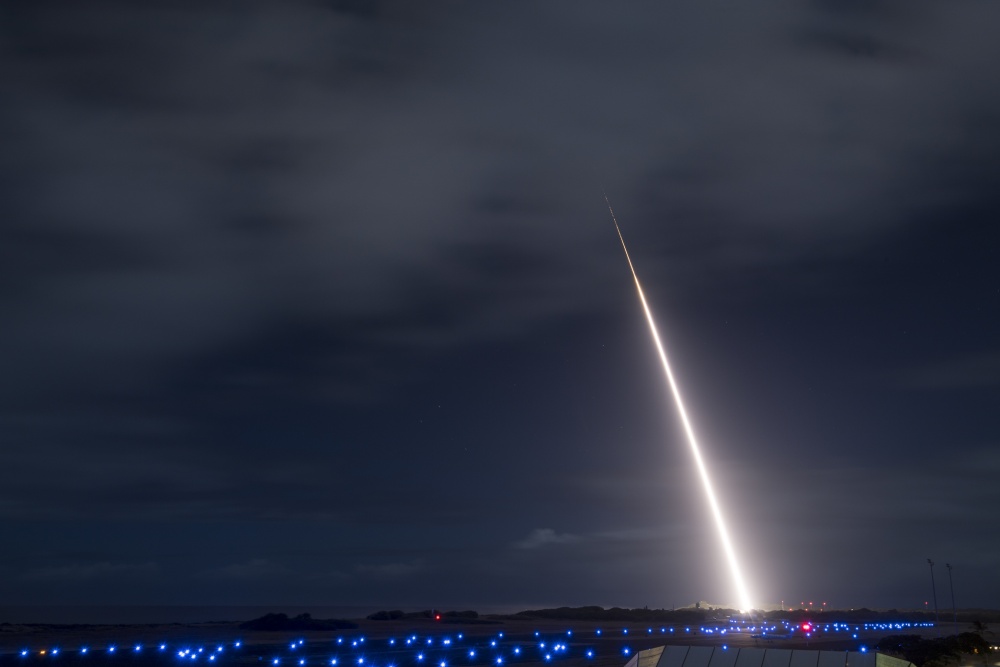 The test was conducted by MDA and the US Navy's guided-missile destroyer USS John Finn (DDG-113) off the west coast of Hawaii.
On October 26, 2018, the target missile was launched from the Pacific Missile Range Facility at Kauai, Hawaii.
The USS John Finn (DDG-113) detected and tracked the target missile with its onboard AN/SPY-1 radar using the Aegis Baseline 9.C2 weapon system. Upon acquiring and tracking the target, the ship launched an SM-3 Block IIA guided missile which intercepted the target.
"This was a superb accomplishment and key milestone for the SM-3 Block IIA return to flight," said MDA Director Lt. Gen. Sam Greaves. "My congratulations to the entire team, including our sailors, industry partners, and allies who helped achieve this milestone."
Based on observations and initial data review, the test met its objectives. Program officials will continue to evaluate system performance.
"This second intercept for the SM-3 Block IIA is a success we share with the Missile Defense Agency and the country of Japan, our cooperative development partners," Dr. Taylor W. Lawrence, Raytheon Missile Systems president, commented after the test.
The IIA variant has larger rocket motors and a bigger kinetic warhead, raising its effectiveness against evolving threats. SM-3 is the only ballistic missile interceptor that can be launched at sea and on land. It is being developed cooperatively by the US and Japan and operates as part of the AEGIS Ballistic Missile Defense system.
Aegis Ballistic Missile Defense is the naval component of the US Ballistic Missile Defense System.
This test builds upon joint research investments by the United States and Japan and comes on the heels of a successful test with the JS Atago (DDG 177) in September.