Canada funds sixth Arctic and Offshore Patrol Ship
Canada's defense minister has announced that the government will fund the construction of a sixth Arctic and Offshore Patrol Ship for the Royal Canadian Navy.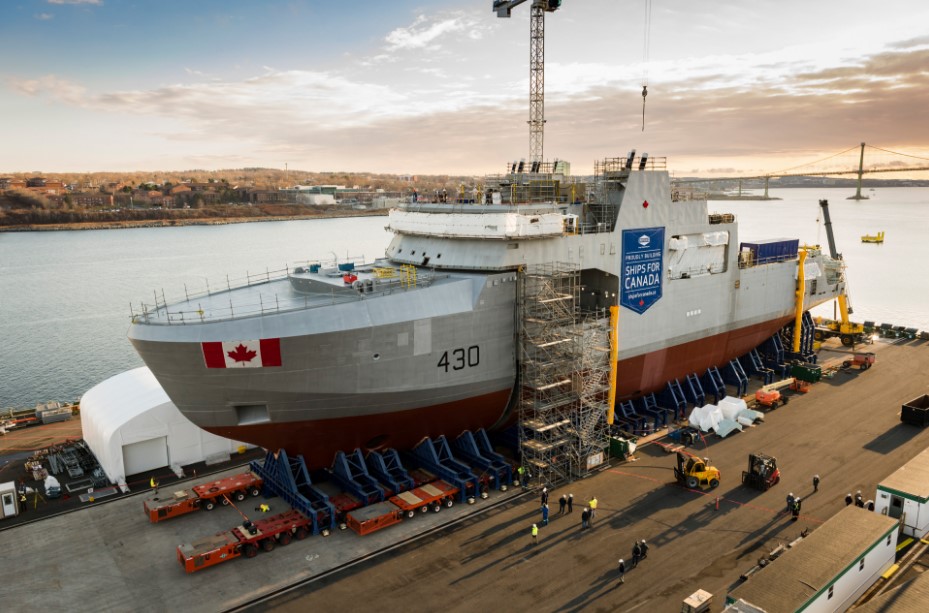 The announcement was made at Irving Shipbuilding's Halifax, Nova-Scotia, shipyard on Friday.
"A sixth patrol ship will greatly increase the capacity of the Royal Canadian Navy to deploy AOPS simultaneously, at home or abroad. Additionally, a fleet of six AOPS will allow our frigates to focus on further tasks, allowing the RCN to use its fleet more effectively," Harjit S. Sajjan, Canada's defense minister said.
The decision for a sixth ship was made possible after ensuring adequate funding for the acquisition of the ship, as well as the modified production schedule.
"I could not be more pleased with the decision to proceed with the construction of the sixth AOPS," Vice-Admiral Ron Lloyd, Commander Royal Canadian Navy, said. "These ships will enhance the RCN's capacity to operate in the North, while continuing to contribute to a wide range of security, humanitarian and capacity building operations at home and around the world."
Three AOPS are in full production and steel cutting for the fourth ship is planned for this winter.
The first AOPS is now in the water and is expected to be delivered to the Royal Canadian Navy in summer 2019.
The 103-meter ships will displace 6,440 tonnes and carry a crew of up to 65 people, plus an additional 22 to support an enhanced naval boarding party, army troops, special operations forces and other government departments to support science and research.