EMSA contracts Israel's Elbit for unmanned aerial patrol services
The European Maritime Safety Agency (EMSA) has awarded Israeli unmanned systems specialist Elbit for unmanned aircraft system patrol services.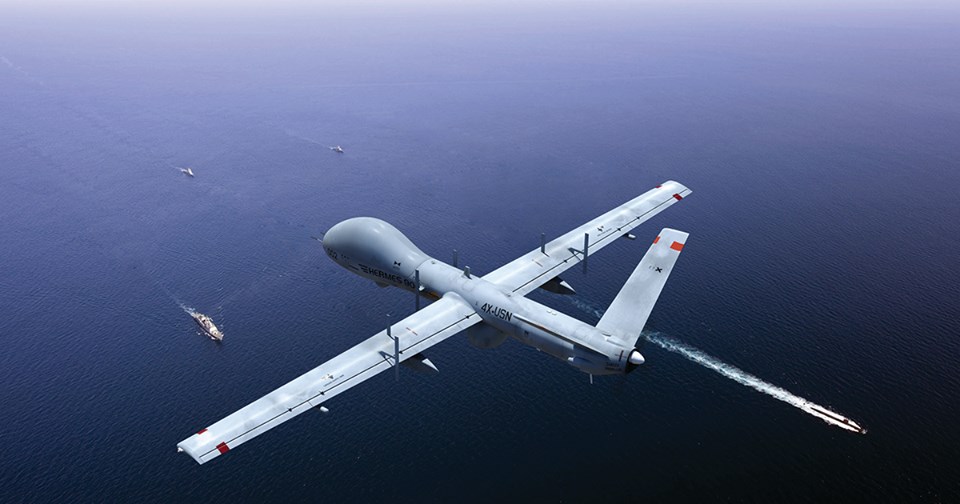 As announced by the company, two-year contract has two single year option periods with a total value of €59 million (approximately $68 million) if all options are exercised.
The contract will see Elbit Systems lease and operate Hermes 900 maritime patrol UAS and its ground control station in collaboration with Portuguese engineering company CEiiA.
The Hermes 900 long-range unmanned maritime surveillance system will feature maritime radar, an electro optic payload, satellite communication and an automatic identification system (AIS) receiver. In this configuration, the Hermes 900 Maritime Patrol will enable persistent monitoring of vast swathes of sea and long coastlines and effective identification of suspicious activities and potential hazards.
"Having been selected by the European Union authorities is yet another vote of confidence in the Hermes 900 by following additional contract awards for this UAS in Europe, Asia Pacific, Latin America and Israel," Elad Aharonson, general manager of Elbit Systems ISTAR Division, commented.
The Lisbon-based European Maritime Safety Agency is one of the EU's decentralized agencies. It provides technical assistance and support to the European Commission and member states in the development and implementation of EU legislation on maritime safety, pollution by ships and maritime security. It has also been given operational tasks in the field of oil pollution response, vessel monitoring and in long range identification and tracking of vessels.