Australian minehunters make record trip north to join Korean mine warfare drill
Royal Australian Navy minehunters HMAS Gascoyne and HMAS Huon achieved two firsts for their class of ships recently as they joined a Republic of Korea Navy hosted mine warfare exercise.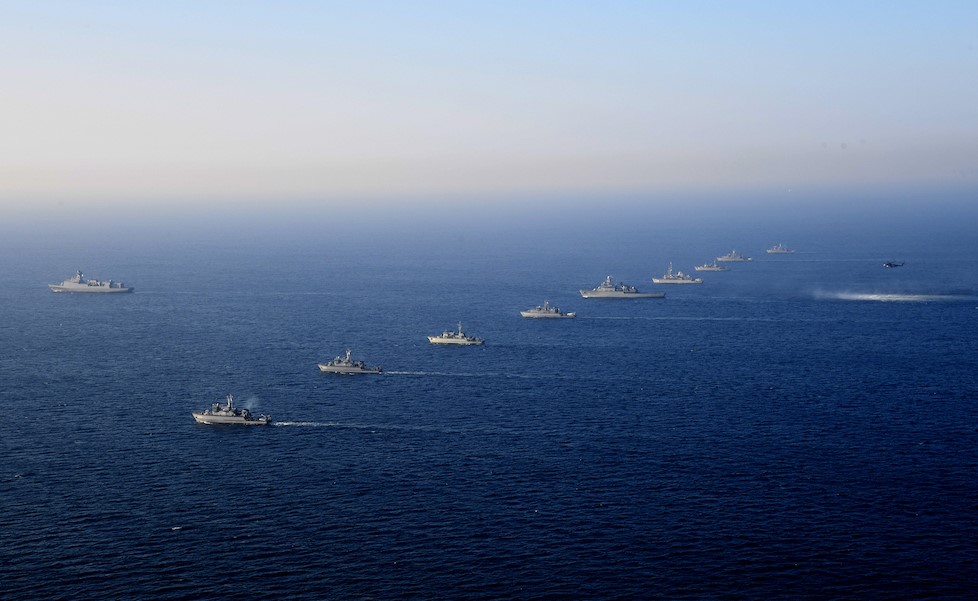 While Gascoyne and Huon became the first units of their type to visit Korea, their trip was also the furthest north Royal Australian Navy minehunters have ever deployed.
The two ships contributed to Multi-National Navy Mine Warfare Exercise 2018 (MNMIWEX) following a lengthy transit of more than 4,000 nautical miles to the exercise via stops in Darwin and Subic Bay.
The first element of the MNMIWEX was the mine warfare symposium, where 13 nations gathered to share mine countermeasure warfare knowledge. The symposium culminated in 'table-top', exercises and scenarios of shared skills and experiences, further building on multinational mine warfare interoperability. The symposium provided an opportunity to gain an insight into the Korean and American mine hunting communities and develop an understanding of the role, tactics and capabilities of the United Nations Sending States (UNSS) Mine Hunting Force.
According to HMAS Gascoyne's commanding officer, Lieutenant Commander Richard Brickacek, mine hunting conditions in the exercise area posed a challenge to both the mine warfare and clearance diving departments in Gascoyne and Huon.
"The local environment was significantly different to those typically experienced in Australian waters. This included minimal underwater visibility, deep mud and varying weather. Additionally there was high shipping traffic density and foreign seabed conditions with numerous underwater hazards," said LCDR Brickacek.
Both Gascoyne and Huon will continue their deployment over the coming weeks, conducting bilateral exercises and international engagement with regional nations.