The Royal Moroccan Navy has received a new hydrographic and multi-mission vessel from French shipbuilder PIRIOU.
The 72-meter long RMNS Dar Al Beida is based on Kership's B2M multi-mission ships currently under construction for the French Navy and was delivered to Morocco in a ceremony on October 26 in Concarneau, France.
Equipped with multibeam and single beam echo sounders, side scan sonars, and other survey equipment, the RMNS Dar Al Beida will be used in hydrographic and oceanographic missions in addition to being capable of supporting special forces and diver deployment, humanitarian assistance, search and rescue and environment protection missions.
With a breadth of 15 meters, Dar Al Beida has a wide rear deck to store containers or other equipment, two VERTREP areas and dedicated facilities for scientists and divers. It will carry two hydrographic boats and one workboat.
"We are very pleased and honored to deliver this second vessel to the Moroccan Royal Navy," Vincent Faujour, PIRIOU general manager commented. "Thanks in particular to a close and crucial collaboration with the French Navy Hydrographic and Oceanographic Department, we have designed a performing vessel with all the qualities required to become the new reference in terms of a hydro-oceanographic vessel."
This the third collaboration between Piriou and the Royal Moroccan Navy after the company delivered a 50-meter landing craft tank barge in 2016 and overhauled the offshore patrol vessel Rais Bargach (OPV 64).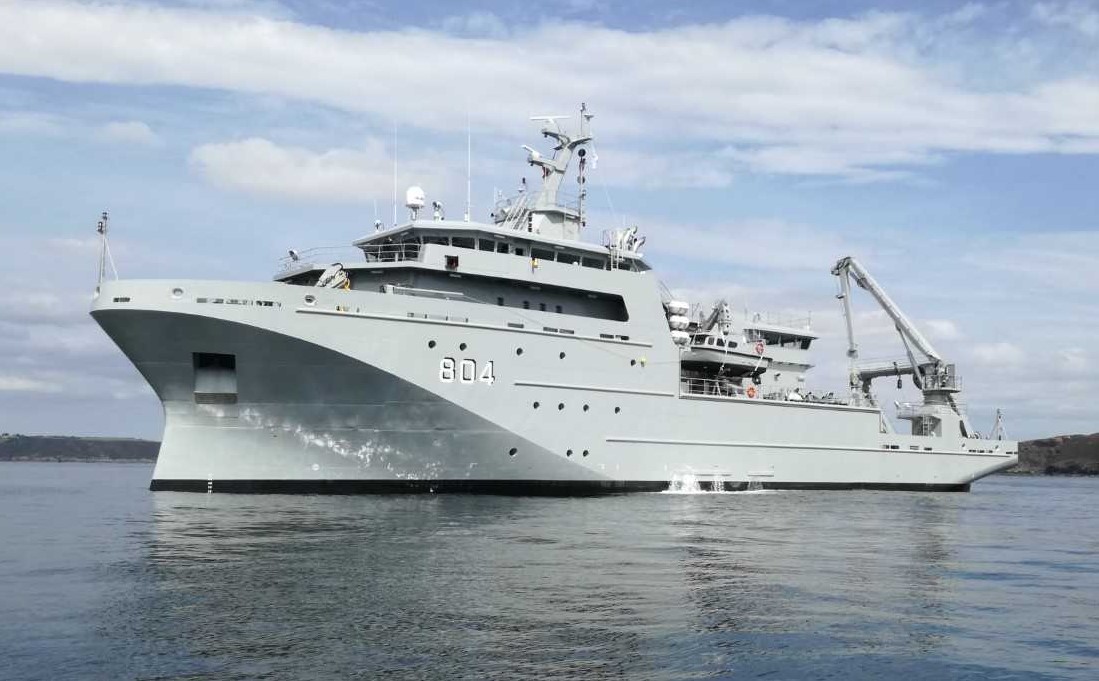 Related news
List of related news articles