Latest photos of the stricken frigate HNoMS Helge Ingstad shared by the Royal Norwegian Navy on Tuesday reveal that the frigate is now almost completely underwater.
In a social media update in the early morning hours of Tuesday, the navy said unexpected events "complicated" plans for the salvage operation.
The navy subsequently shared photos which show the majority of the frigate underwater with only part of the mast and aft deck still above water.
The navy did not specify what caused the frigate to slip from the rocks in the night between Monday and Tuesday and sink further.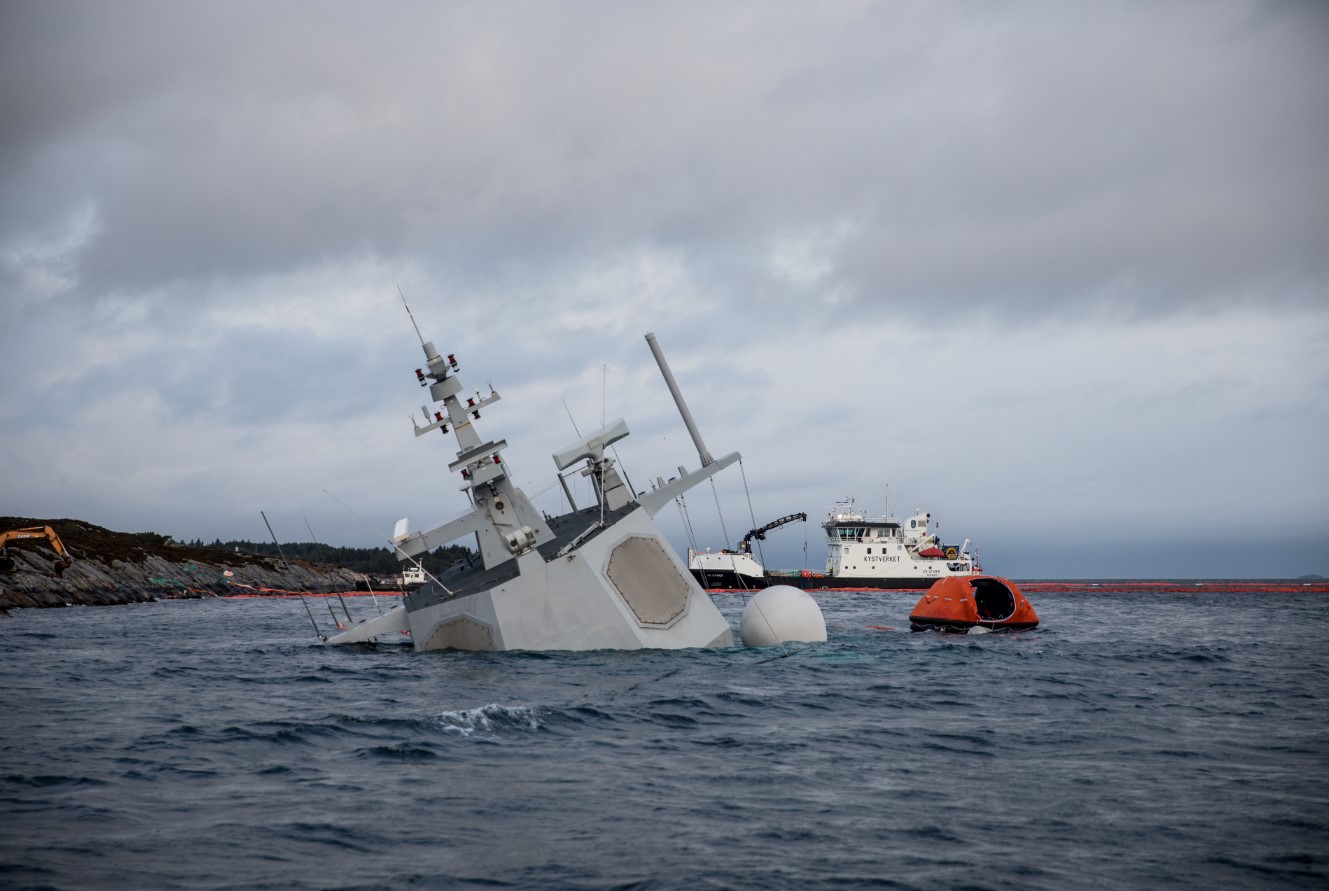 HNoMS Helge Ingstad collided with a tanker in the Hjeltefjorden fjord near Bergen at 4:26 (local time) on November 8. Following the collision, all 137 crew were evacuated while the frigate was intentionally grounded in order to prevent her from sinking in deep water.
In an update on Monday, the navy said the frigate had been firmly secured to land with steel wires. A total of seven fixing points welded onto the frigate's hull were fixed to anchors on land.
The navy further said plans for salvaging the frigate had been underway as anchor handling vessel Scandi Vega investigated the conditions of the sea bottom and a Hugin autonomous underwater vehicle mapped out the topography of the sea bottom around and below the frigate.
Plans were also in place for navy personnel to go onboard the vessel to evaluate the extent of damages that resulted from flooding and to try and insulate dry compartments from further water ingress. It is not clear how the latest development and the fact that the frigate is now almost completely submerged will affect the plans.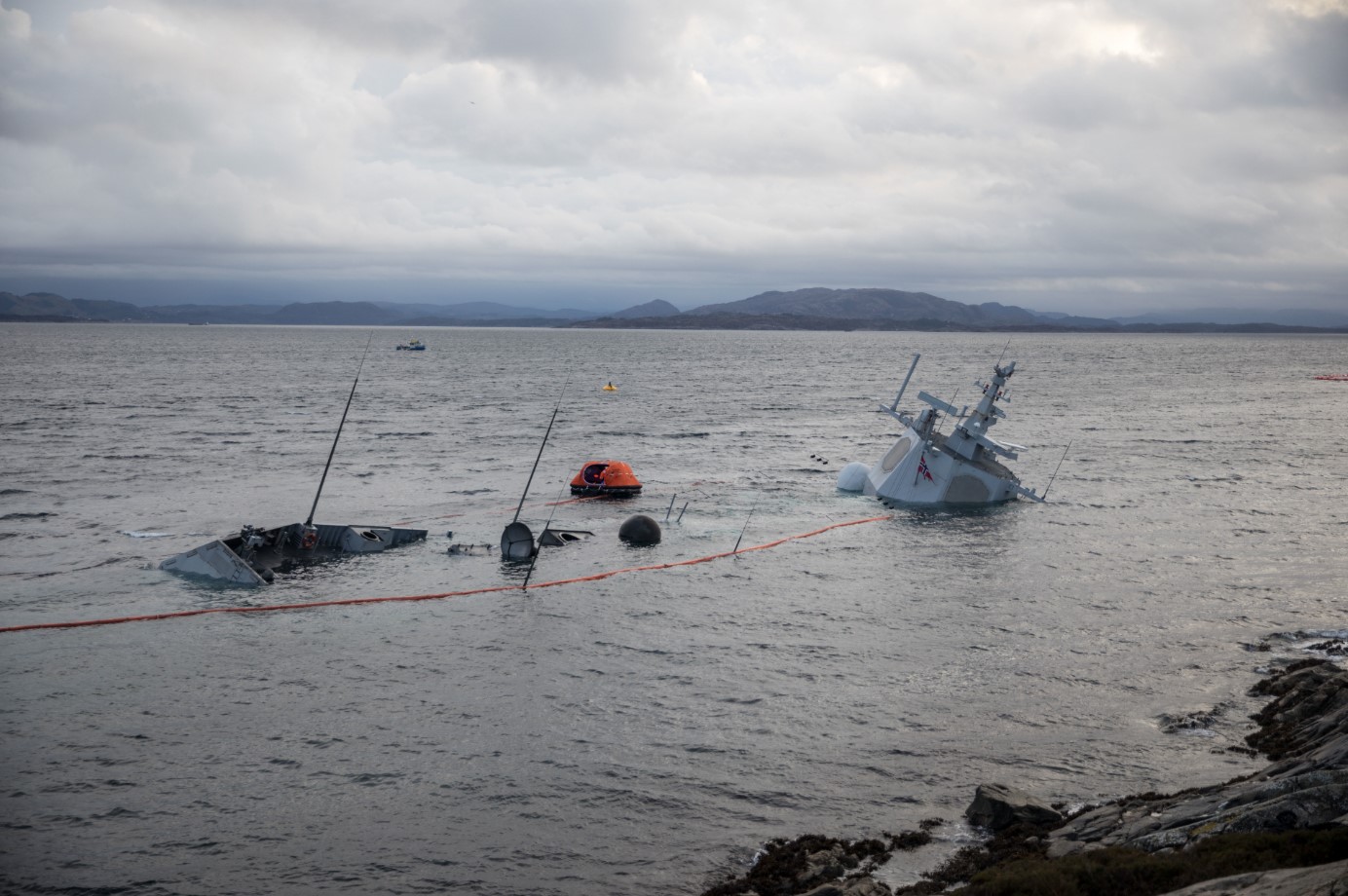 Two videos, captured by Norwegian Coastal Administration aircraft on Monday and Tuesday, provide a better picture of the frigate's change in position.
Photo: Photo: Royal Norwegian Navy