Keel laid for third Italian Navy PPA ship
Italian shipbuilder Fincantieri held a keel laying ceremony for the third Italian Navy multipurpose patrol ship at its Riva Trigoso shipyard on November 8.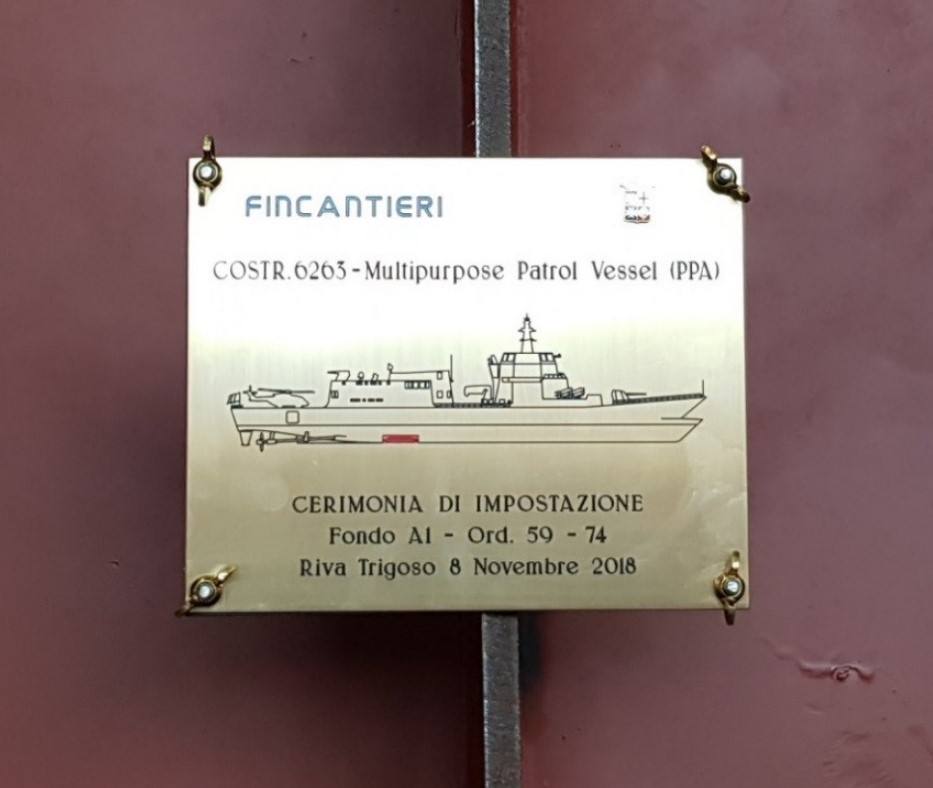 The third Pattugliatore Polivalente d'Altura (PPA) ship will also be the first in a "Light+" configuration. It is expected to be launched in 2020.
The PPA Program includes design, development, construction and initial logistic support of 10 ships (7 + 3 optional) which will be built on a common platform but in three different configurations: "Light" for patrolling tasks, integrated for basic self-defense capability, "Light+" which adds the anti-air capabilities and the "full" version, equipped to cope with three-dimensional threats (air, surface and underwater).
The Light version has a complete set of artillery and is developed with the "fitted for" approach that makes it able to quickly deploy growing operational capabilities. The Light+ version adds the missile firing capability with actuators planned also for ballistic missile defense. The Full version will be able to operate in every naval warfare domain, such as: AAW, ASW and ASuW.
The PPA (Pattugliatori Polivalenti d'Altura) multi-purpose ocean-going patrol vessels form part of the Italian Navy's fleet renewal plan and are intended to be the future backbone of the Italian Navy, replacing patrol boats, corvettes and frigates.
ITS Paolo Thaon di Revel, the first of the PPA shps, is scheduled to be delivered in 2021.