US, Japanese Navy test landing craft interoperability in Sasebo
US Navy's forward-deployed Naval Beach Unit (NBU) 7 conducted landing craft, air cushion (LCAC) interoperability drills with the Japan Maritime Self-Defense Force in Sasebo, Japan on November 8.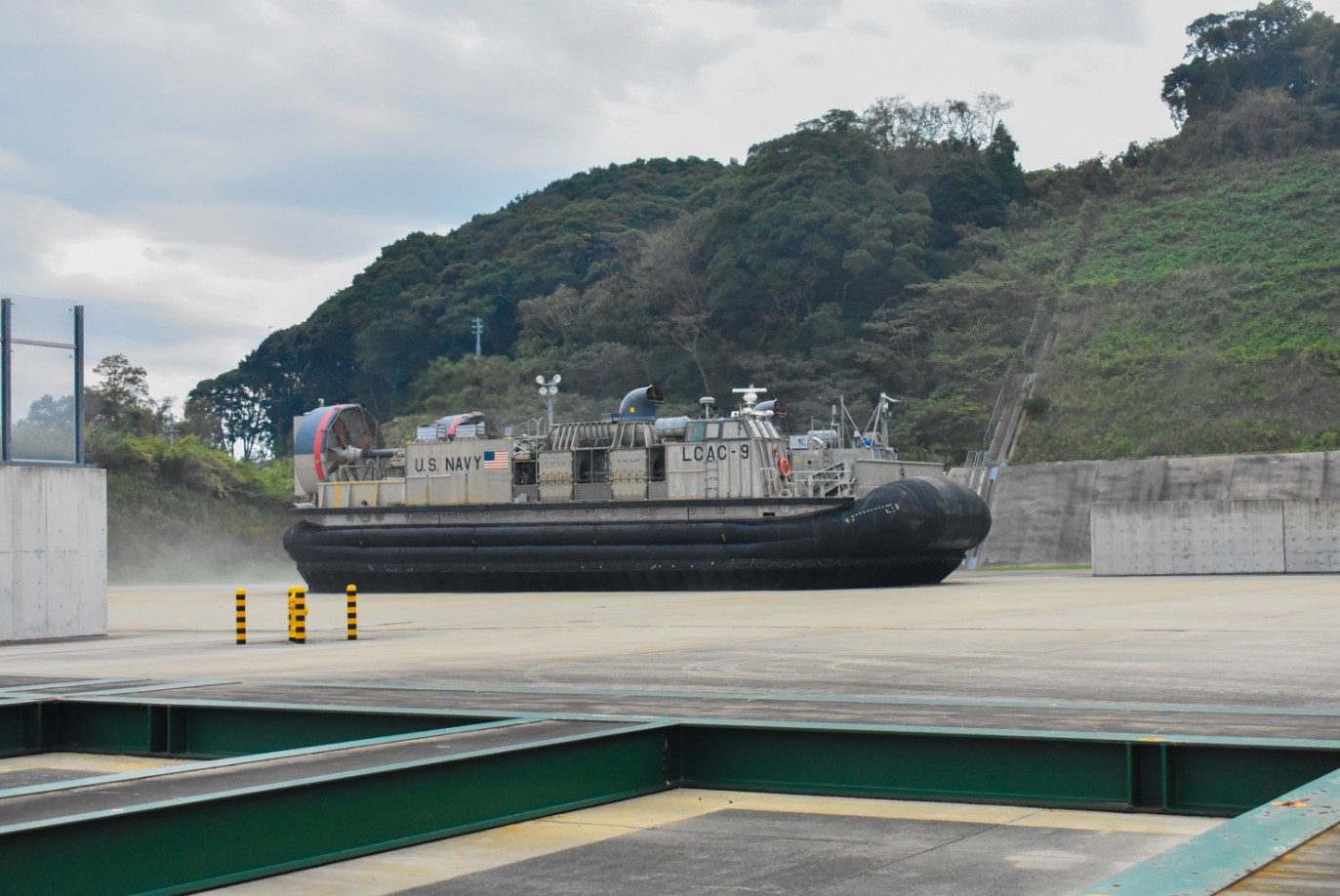 US Navy sailors departed the Yokose LCAC facility in LCAC 09, transited the Sasebo Outer Harbor, and then entered and exited the well deck of the Japan Maritime Self-Defense Force amphibious transport dock JS Kunisaki (LST 4003).
US and Japanese forces conduct bilateral amphibious exchanges on an ongoing basis in order to improve tactical proficiency and shared understanding of procedures.
"This training gives the Japanese an opportunity to learn how we enter well decks," said Gas Turbine Systems Technician (Mechanical) 1st Class Vicente Tan, a deck engineer assigned to NBU 7. "We also get to feel what it's like to go inside their well deck, which is smaller and slightly different than ours."
Quartermaster 2nd Class Ciaran Steinkamp, a LCAC Navigator assigned to NBU 7, was in charge of all of the communications between LCAC 09 and JS Kunisaki during the exchange. Although the two crews spoke different languages, the day went smoothly.
"The language barrier is there, but we have procedural compliance that gets us around that, such as the visual signaling that they did inside the well deck" said Steinkamp. "It's the same, whether it's their navy or ours. It's universal."
Steinkamp said it's important to train with the Japan Maritime Self-Defense Force on a regular basis, so that both navies are prepared for combined missions at any time.
"They're our host country," said Steinkamp. "We need to be able to operate with them and support various missions around the operating area."
NBU 7 is forward deployed to Sasebo, Japan and embarks aboard USS Wasp (LHD 1), USS Green Bay (LPD 20), USS Ashland (LSD 48), and USS Germantown (LSD 42).