US Navy captain pleads guilty, master chief gets jail time in Fat Leonard bribery case
A former US Navy master chief received jail time and a navy captain pleaded guilty Captain pleaded guilty in the expansive corruption and fraud investigation into an elaborate scheme to overcharge the US Navy for ship husbanding services in foreign ports.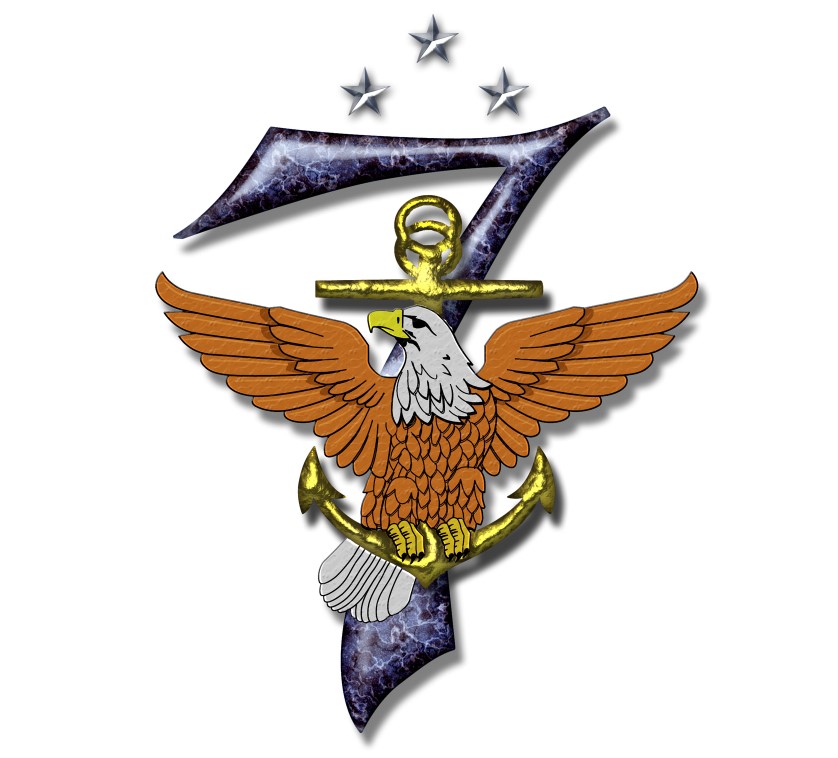 In an appearance before the US District Court for the Southern District of California, captain Jeffrey Breslau pleaded guilty to criminal conflict of interest charges and former master chief Ricarte Icmat David was sentenced on corruption charges to 17 months in prison, followed by one year of supervised release and $30,000 in restitution.
Breslau and David are among the latest US Navy officials to plead guilty and be sentenced in the investigation involving foreign defense contractor Leonard Glenn Francis and his Singapore-based ship husbanding company, Glenn Defense Marine Asia (GDMA).
Breslau, 52, of Cumming, Georgia was charged in September 2018 and pleaded guilty today to one count of criminal conflict of interest, admitting that while he was still employed by the US Navy, he was paid over $60,000 by Francis in return for providing Francis with public relations consulting services.
Francis pleaded guilty in 2015 to bribery and fraud charges, admitting that he presided over a massive, decade-long conspiracy involving "scores" of US Navy officials, tens of millions of dollars in fraud and millions of dollars in bribes and lavish gifts, including luxury travel, airline upgrades, five-star hotel accommodations, top-shelf alcohol, the services of prostitutes, Cuban cigars, Kobe beef, and Spanish suckling pigs.
According to admissions made as part of his guilty plea, from October 2009 until July 2012, Breslau was a captain in the US Navy assigned as Director of Public Affairs for the US Pacific Fleet, headquartered in Pearl Harbor, Hawaii. As part of his duties, Breslau was involved in devising the US Navy's public affairs communications strategy, and provided public affairs guidance to Pacific Fleet components and other US Navy commands. From August 2012 until July 2014, Breslau was assigned to the Commanding Officer for the Joint Public Affairs Support Element in Norfolk, Virginia, where he was responsible for leading joint crisis communications teams.
Breslau admitted that from March 2012 until September 2013, while serving in the above roles for the US Navy, he provided Leonard Francis with public relations consulting services, including providing advice on how to respond to issues and controversies related to Francis's ship husbanding business with the US Navy. These included issues related to port visit costs, allegations of malfeasance such as the unauthorized dumping of waste, disputes with competitors, and issues with Pacific Fleet and contracting personnel.
During the course of his consulting agreement with Francis, Breslau authored, reviewed, or edited at least 33 separate documents; authored at least 135 emails providing advice to Francis; provided at least 14 instances of "talking points" in advance of meetings between Francis and high ranking US Navy personnel; and "ghostwrote" numerous emails on Francis's behalf to be transmitted to US Navy personnel. During the course of this consulting agreement, Francis paid Breslau approximately $65,000 without Breslau disclosing the agreement to the US Navy.
Former Master Chief Ricarte David was charged in August 2018, pleaded guilty in September, and was sentenced today on corruption conspiracy charges. As a Master Chief, David was the senior-most enlisted sailor in the US Navy, and as such, he was trusted and respected by officers and enlisted sailors alike.
During this period of the illegal conduct, Master Chief David was assigned various logistics positions with the US Navy's Seventh Fleet, including with the Fleet Industrial Supply Center in Yokosuka, Japan from June 2001 to July 2004; on the USS Essex, from July 2004 to August 2007; on the USS Kitty Hawk from September 2007 to August 2008; and on the USS George Washington from September 2008 to July 2010. In these positions, David was responsible for ordering and verifying goods and services for the ships on which he served, including from contractors during port calls. Throughout this period, David received from Francis various things of value, including five star hotel rooms during every port visit.
To fuel his half of the corrupt bargain, David repeatedly facilitated fraud on the United States by allowing Francis and GDMA to inflate the husbanding invoices to bill for services never rendered. For example, David instructed Francis to inflate invoices for the USS Essex's anticipated November 2007 port visit to the Philippines. "Boss, Just in case I'm not on the port visit you can go ahead do your thing[,] put some dollar on the CHT/Water/Trash or Force protection[.] [Y]ou and me are the only one will know[,] just put them on my savings if we can do that . . . more power." David signed this email "V/r, Bad Boy." On May 9, 2007, David emailed Francis again reiterating his instruction to inflate the invoices for Francis's company: "Just in case I'm not on that port visit you can go ahead do your thing put some dollar on the CHT/Water/Trash or Force protection[.] [J]ust you and me are the only one will know[.] [J]ust put them on my savings if we can do that . . . just getting ready for my retirement home in P.I. [M]ore power to you." In case anything was left in doubt that David was keeping his end of the corrupt bargain, on July 11, 2007, David sent a third email instructing Francis to inflate the invoices during the USS Essex port visit to the Philippines: "Good day to you, just to let you know [I]'m heading to the mighty [USS Kitty Hawk] and the Essex will be there in Subic sometimes in November[.] [T]he one who replace me here in stock control dont have any clue so i'am giving you the permission to do whatever you want to do with the bills…throw extra dollar on the CHT/Water etc… [T]hey w[]ere all [a]utomatic take ups which the ship don't pay for it… [J]ust don't forget me please[.] [M]y house in P.I. is not finish yet, ok??
Their corrupt bargain continued as David transitioned to his new position aboard the nuclear aircraft carrier USS Kitty Hawk. On or about May 8, 2008, Francis's company paid approximately 84,637.00 HKD for hotel reservations at the Grand Hyatt Hong Kong for US Navy personnel assigned to the USS Kitty Hawk including 10,396 HKD for David's four-night stay in a Harbor View Room.
"Breslau and David selfishly traded on their revered positions of trust in exchange for cash payments and entertainment expenses," said US Attorney Adam Braverman. "We will vigorously prosecute any public official who puts his own selfish personal interests ahead of the interests of the Navy and our nation."
"The guilty plea today of US Navy Captain (retired) Jeffrey Breslau and sentencing of US Navy Master Chief Petty Officer (retired) Ricarte David is yet another sad chapter in what is the largest fraud and corruption scandal in the history of the US Navy," said Dermot F. O'Reilly, Director, Defense Criminal Investigative Service. While the conduct of the vast majority of those in the US Navy is beyond reproach, we will vigorously pursue those individuals who put their own greed above their sworn duty to serve and protect this great nation. The Defense Criminal Investigative Service and our law enforcement partners will continue to investigate any individual, regardless of position, involved in this massive corruption scandal."
So far, 33 defendants have been charged and 22 have pleaded guilty.