Construction begins on new Australian Navy Arafura-class offshore patrol vessels
A new class of Royal Australian Navy offshore patrol vessels (OPV) officially started construction in a ceremony in Adelaide on November 15.
Deputy Chief of Navy, Rear Admiral Mark Hammond, joined staff from Navy's Construction Branch in Adelaide today to see the welding of the first two component blocks which will form part of the first vessel off the production line.
The event included the announcement that the new class of OPVs will be known as the Arafura-class, with the first vessel to be commissioned HMAS Arafura when she enters service in 2022.
RADM Hammond said calling the vessels Arafura-class reflected the significance of Navy's lasting operations to protect Australia's interests in the Arafura Sea between Cape York and Cape Don.
"This name encapsulates the significant role our maritime regions have in the nation's security and economic prosperity, importantly the littoral regions around the Australian continent," he said.
The Arafura-class will be delivered by German shipbuilder Lürssen and Australia's ASC. They will measure 80 meters in length and displace around 1,700 tonnes.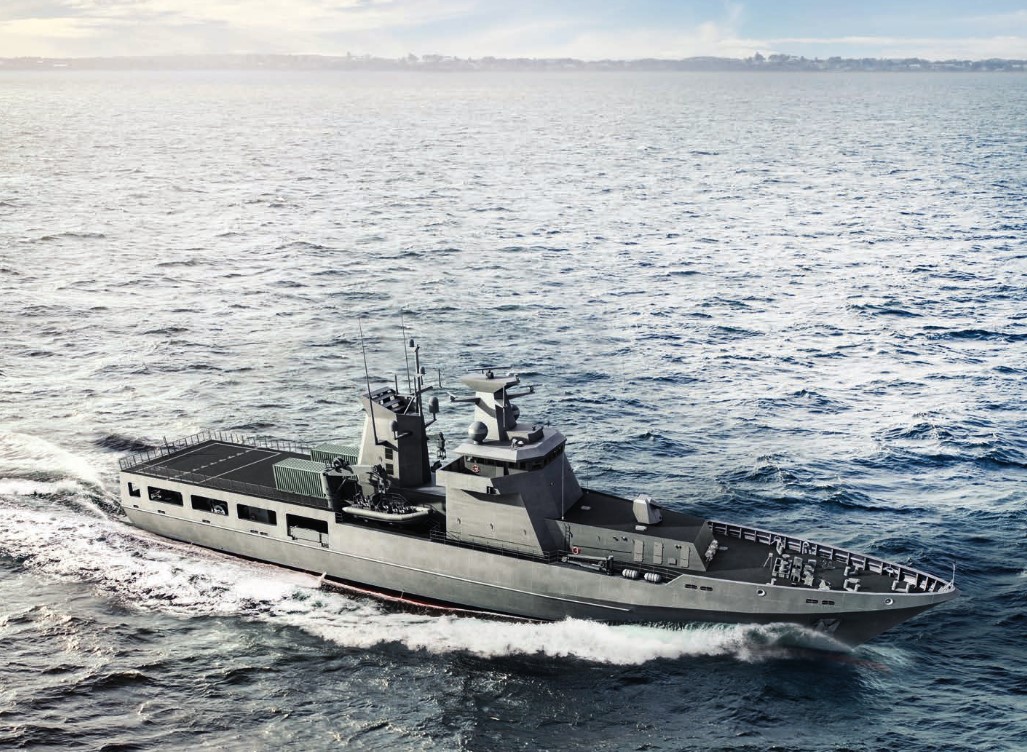 The Arafura-class will replace the Armidale-class and Cape-class patrol boats, Huon-class coastal minehunters and Leeuwin-class survey ships and will primarily be used for constabulary missions, maritime patrol and response duties.
The design includes two changeable, containerized mission systems, supporting secondary roles such as mine hunting, unmanned aerial system missions, and hydrographic surveying.
The first two Arafura-class vessels will be built at Osborne with the following ten to be built at Henderson in Western Australia.
Six of the vessels will be based at HMAS Coonawarra in Darwin, four at HMAS Cairns in north Queensland and two at HMAS Stirling in Western Australia.