After Spain visit, Russian cruiser escorted through English Channel
After concluding a refueling stop at the Spanish enclave of Ceuta on November 12, Russian Navy cruiser Marshall Ustinov continued its voyage home and is now transiting the English Channel, under the watchful eye of Royal Navy frigate HMS St Albans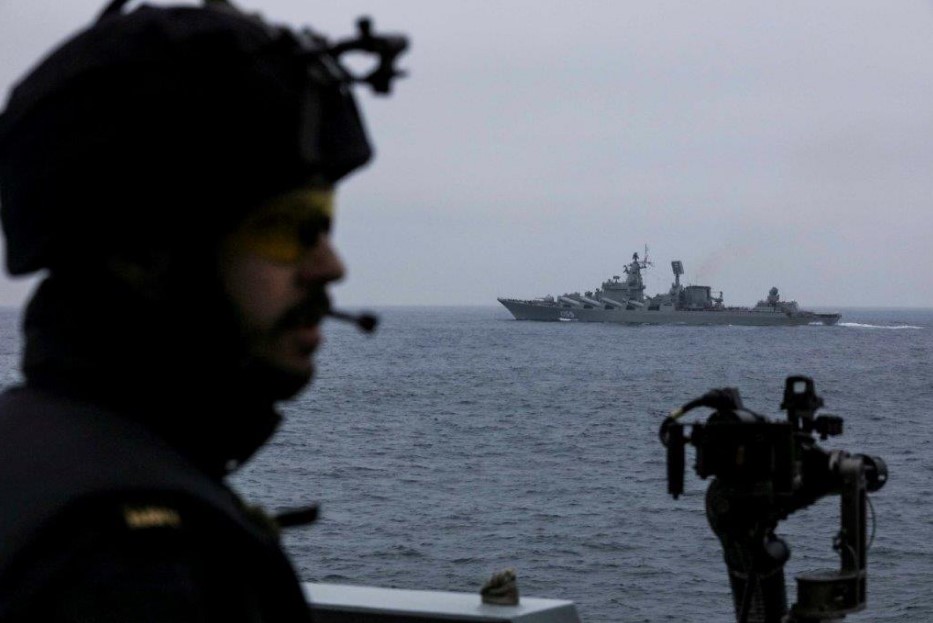 The Sava-class is en route to its Northern Fleet homeport in Severomorsk.
Type 23 frigate HMS St Albans is currently tasked with protecting UK waters and has been activated to keep watch on Russian cruiser.
The Russian unit – accompanied by an auxiliary ship and tug – recently left the Mediterranean and was tracked by allied French naval warships through the Bay of Biscay.
As the current Fleet Ready Escort, HMS St Albans is the Royal Navy's very high readiness ship which is charged with protecting the integrity of UK waters. And she was therefore prepared to monitor the Russians as they entered the Channel, taking over the watch from the French warships.
Commander John Cromie, the Commanding Officer of HMS St Albans, said: "As the fleet ready escort, HMS St Albans is held at high readiness to respond to any foreign warship that might represent a potential threat to the integrity of UK waters.
St Albans deployed her Merlin helicopter to observe the movements of the task group as they navigate along the south coast of the UK. The frigate will now continue to monitor the Ustinov through the English Channel until she has left UK territorial waters.
Marshall Ustinov is returning home after Mediterranean Sea operations off the coast of Syria. In early August this year, Royal Navy destroyer HMS Diamond escorted Marshall Ustinov and destroyer Severomorsk as they transited the English Channel southwards.