ARA San Juan – the Argentine diesel-electric submarine which was last heard of on November 15 – was discovered on Saturday, almost exactly a year after her disappearance.
The navy and defense ministry confirmed that the ARA San Juan was found in a ravine in 920m of water, approximately 600 km east of Comodoro Rivadavia in the Atlantic Ocean.
In contrast to reports from 2017 which said the submarine likely exploded, the Argentine Navy commander Gabriel Attis said it was now evident that the submarine imploded. It is not yet clear why the implosion occurred.
Photos shared by the Argentine Navy show that the submarine's bow section, sail and propeller were torn off in the implosion.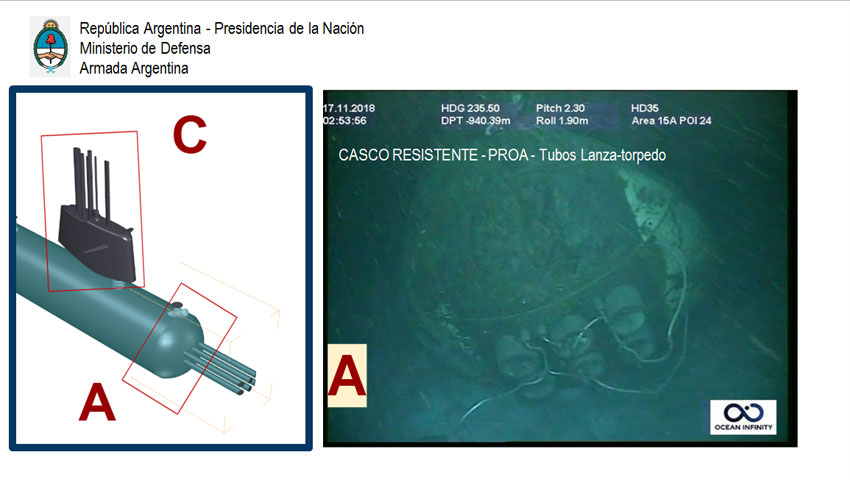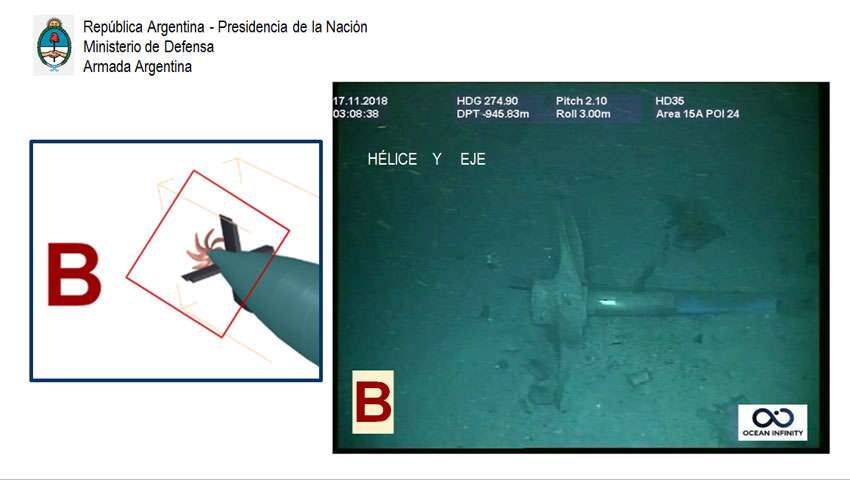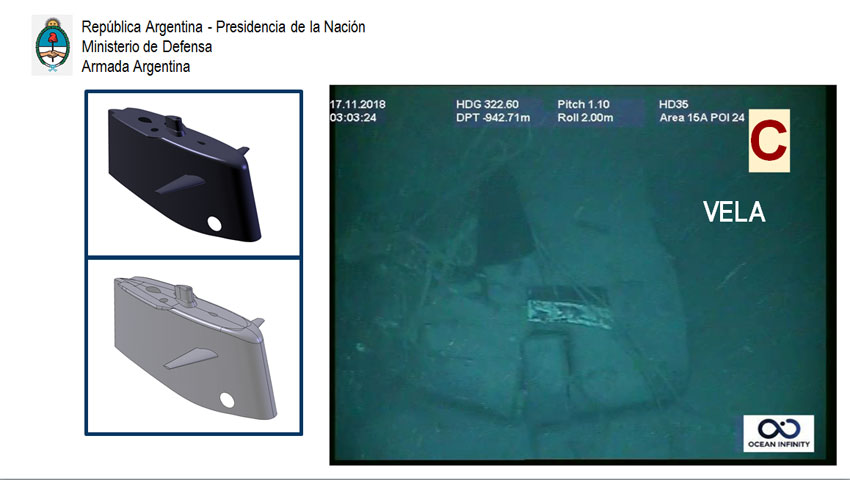 ARA San Juan was discovered by seabed exploration company Ocean Infinity after two months of search efforts.
Ocean Infinity used five Autonomous Underwater Vehicles (AUVs) to carry out the search, which was conducted by a team of approximately 60 crew members on board Seabed Constructor. In addition, three officers of the Argentine Navy and four family members of the crew of the ARA San Juan joined Seabed Constructor to observe the search operation.
ARA San Juan and her 44 crew were en route from the Ushuaia naval base to the submarine's homeport at Mar del Plata when it reported a short circuit in its batteries. The submarine was ordered to return to its homeport and last communicated on November 15.
"We have received a huge amount of help from many parties who we would like to thank. We are particularly grateful to the Argentinian Navy whose constant support and encouragement was invaluable," Oliver Plunkett, Ocean Infinity's CEO, said. "In addition, the United Kingdom's Royal Navy, via the UK Ambassador in Buenos Aires, made a very significant contribution. Numerous others, including the US Navy's Supervisor of Salvage and Diving, have supported us with expert opinion and analysis."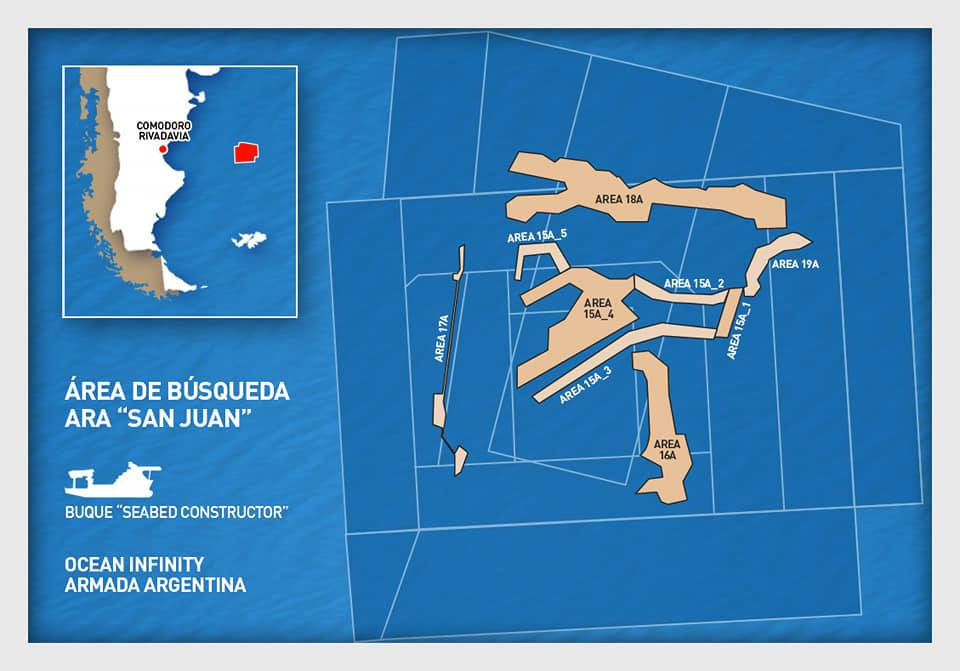 Photo: The screenshot shows the ARA San Juan lying under 920 meters below surface. Photo: Argentine Navy