HMS Albion wraps up final stop of 10-month Asia-Pacific deployment
Royal Navy amphibious assault ship HMS Albion has completed the final port call of a ten-month deployment to Asia-Pacific.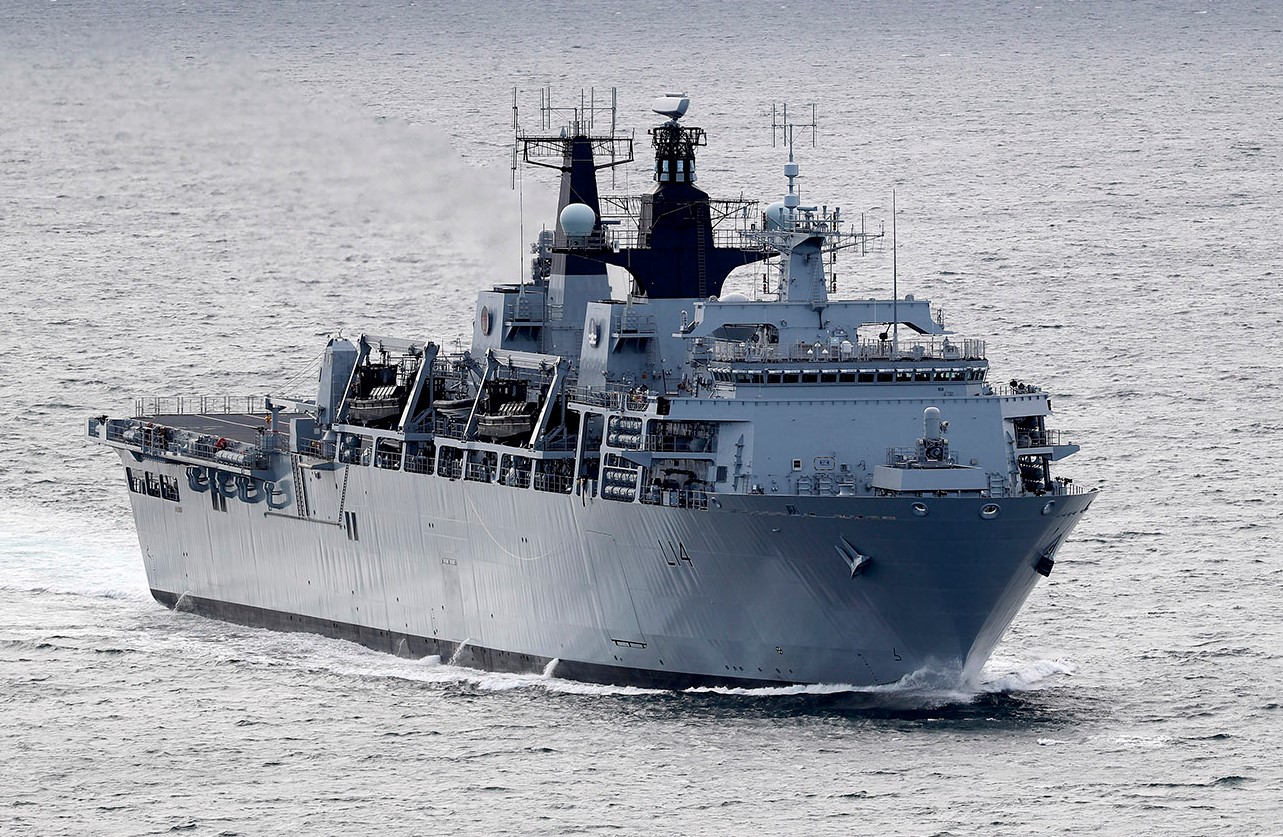 Albion departed Gibraltar on November 20 and is expected to arrive at its Plymouth homeport on Friday.
After a number of stops in the Asia-Pacific region and Middle East – Indonesia, South Korea, a lengthy period in Japan, Vietnam, Brunei and Oman amongst others – Albion called in on The Rock and a traditional last run ashore before home.
HMS Albion left Gibraltar with some family members embarked for the passage home to Devonport to give them a brief insight into life aboard.
"During the past ten months, HMS Albion has upheld the United Kingdom's commitment to peace, security, and prosperity throughout the Asia-Pacific region and Middle East.
"I am immensely proud of my sailors and Royal Marines who have delivered success on operations with trademark professionalism," said the flagship's Captain Tim Neild.
"We are all looking forward to a fantastic Plymouth welcome as we return the nation's flagship to Devonport to reunite with our families and friends who have supported us so much throughout a busy year on operations."
Albion deployed to Asia after spending four years in mothballs and another two undergoing a £90m refit. The deployment was an eventful one and saw the ship take part in an inaugural bilateral amphibious drill between Japan and the UK before conducting a South China Sea freedom of navigation operation. In October, HMS Albion led the naval element of exercise Saif Sareea (Swift Sword) – the largest combined military exercise for UK forces since 2002.