USS Ashland concludes typhoon Yutu support
US Navy amphibious dock landing ship USS Ashland (LSD 48) departed the waters near Guam and the Commonwealth of the Northern Mariana Islands (CNMI) on November 20 after assisting relief efforts in the aftermath of super typhoon Yutu.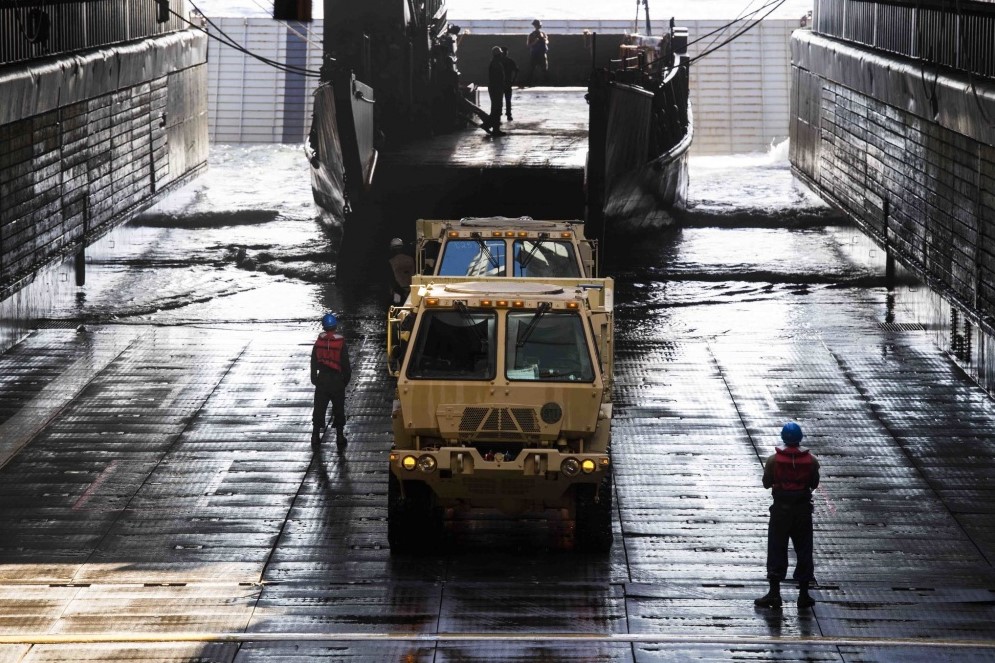 Ashland sailors worked with Department of Defense to provide support to the Federal Emergency Management Agency and local authorities.
"As we depart to continue our mission in the 7th Fleet Area of Operations our thoughts and prayers go out to everyone in Saipan and Tinian," said Cmdr. Patrick L. German, Ashland's commanding officer. "I can only hope that our efforts and the continued efforts of all other branches of service can bring a sense of ease to the citizens of Saipan and Tinian during this time of hardship."
The Ashland crew, along with 33 other Military units, consisting of more than 800 active duty, reserve, and guard service members from all branches assisted in relief efforts against the aftermath of super typhoon Yutu.
Ashland arrived on station in the area November 6. While helping the people of CNMI, the crew had the opportunity to work alongside the Guam Army National Guard and the Guam Air National Guard for the first time.
"I could not be more proud of the superb work by the Sailors and Marines on USS Ashland," said Rear Adm. Brad Cooper, commander, Amphibious Force 7th Fleet. "From their first ever joint operations with the Guam National Guard to their continued partnership with the CLB-31 Marines, the crew truly showed that they are ready to do whatever it takes to support the American people."
All told, Ashland moved over 100 vehicles and 160 Sailors, Marines, and Guam Army National Guard Soldiers that helped clear debris from over 150 miles of road and distributed more than 300,000 gallons of drinkable water. They also assisted with building more than 400 tents for temporary housing in Saipan and Tinian.
This was the second time this year that Ashland was called upon to help. In early September Ashland also assisted as a refueling station for helicopters, assigned to the "Island Knights" of Helicopter Sea Combat Squadron (HSC) 25, during defense support efforts for Typhoon Mangkhut which also struck CNMI.