USS Ronald Reagan arrives in Hong Kong after dual-carrier ops in Philippine Sea
A US Navy carrier strike group centered around the aircraft carrier USS Ronald Reagan (CVN 76) arrived in Hong Kong for a scheduled port visit on November 21.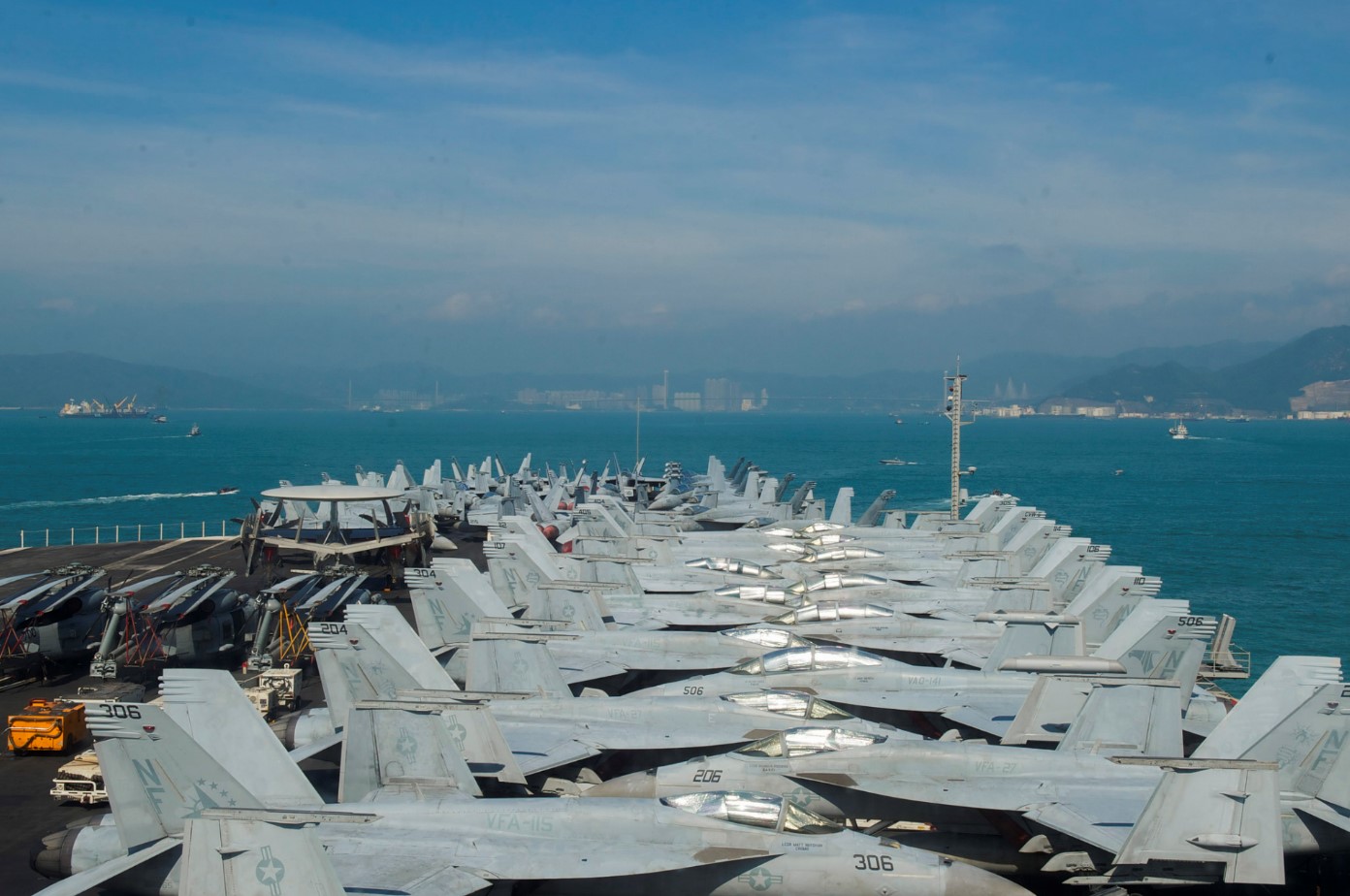 The arrival of Ronald Reagan to Hong Kong follows China's refusal to allow amphibious assault ship USS Wasp to visit the city in September this year.
The carrier strike group composed of CVN 76, guided-missile cruiser USS Chancellorsville (CG 62) and guided-missile destroyer USS Curtis D. Wilbur (DDG 54) anchored in Hong Kong Harbor for sporting competitions, community relations projects, and tours.
"Hong Kong is always an incredible port visit and I'm glad that the officers and Sailors of Carrier Strike Group 5 will have the chance to enjoy the culture, vitality and diversity of this great city," said Rear Adm. Karl O. Thomas, commander Carrier Strike Group 5. "The abundant growth and prosperity that surrounds us in Hong Kong is what the United States Seventh Fleet seeks to preserve for all nations in this important region."
USS Ronald Reagan arrived in Hong Kong after conducting dual carrier operations in the Philippine Sea with USS John C. Stennis earlier this month.
The US Navy has a long tradition of conducting port visits in Hong Kong and the USS Ronald Reagan last visited Hong Kong in October 2017. China denies port visits for US Navy vessels in times of heightened tensions. In September this year, USS Wasp was denied a port visit amid a trading dispute between the two countries. In 2016, aircraft carrier USS John C. Stennis was not allowed to visit Hong Kong over disputes with South China Sea territorial claims.