HMS Queen Elizabeth wraps up second round of F-35B trials
The Royal Navy's new aircraft carrier has completed the final round of F-35B trials for this year and is heading home after spending two months off the US East Coast.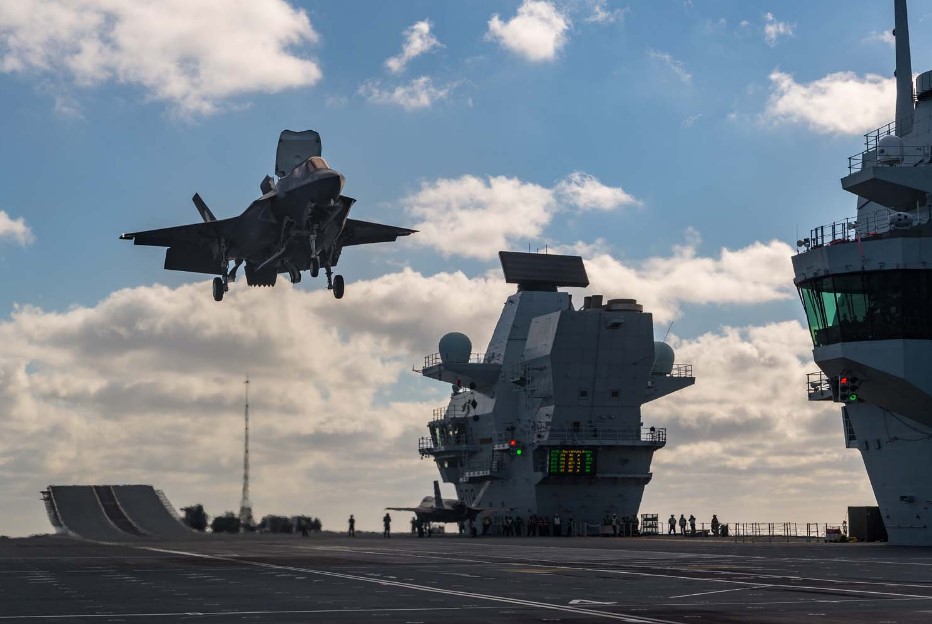 F-35 Lightning stealth fighter jets took off from the carrier's flight deck on November 19, after a total of 202 takeoffs, 187 vertical landings and 15 shipborne rolling vertical landings (SRVL).
HMS Queen Elizabeth's deployment to the US was called Westlant 18 and was conducted to allow the Royal Navy to write the 'operator's manual' so the jets can fly from her deck on front-line operations.
A third and final developmental test for the first of class flight trials (fixed wing), followed by operational testing, is scheduled for 2019. Together, the tests will help the UK defense ministry reach F-35B initial operational capability in 2020.
"This has been one of the most comprehensive flight trials at sea ever conducted," said RAF Squadron Leader Andy Edgell, chief test pilot of the Integrated Test Force (ITF) based at Naval Air Station Patuxent River in Maryland.
"I am very proud to have professionally executed every aspect of this trial and deliver for the UK a capability that can be exploited for years to come."
ITF scientists recorded masses of data from the ship and the jets; that data will determine the limits (weather, humidity, pitch and roll of the ship, aircraft weight) at which the F-35Bs can safely launch from and land back on HMS Queen Elizabeth and her sister ship Prince of Wales.
"It goes without saying that this was a phenomenally successful shipboard detachment," said Andrew Maack, ITF Chief Test Engineer and Site Director. "I could not be more proud of the collective team effort between the ITF and the HMS Queen Elizabeth crew to make this happen."
The carrier is scheduled to return back to Portsmouth in time for Christmas.