The Mexican Navy floated out the SIGMA design-based long-range off-shore patrol vessel (Patrulla Oceánica de Largo Alcance – POLA) in a ceremony in Oaxaca on November 23.
The launch ceremony of ARM Reformador – as the vessel is named – coincided with Mexican Navy Day.
The 107-meter ship was floated out with a Sikorsky helicopter on board and the 57mm Bofors gun installed.
The Mexican Navy POLA OPV is based on Damen's SIGMA 10514 vessel design which is, in addition to Mexico, also in service by the navies of Indonesia and Morocco.
ARM Reformador started modular construction in August 2017 following a contract signing between Mexico and Dutch shipbuilder Damen. The OPV was built in six modules, two at Damen Schelde Naval Shipbuilding (DSNS) in Vlissingen, the Netherlands, and four in Mexico.
Reformador will carry Harpoon Block II anti-ship missiles, Rolling Airframe Missile (RAM) surface-to-air missiles, MK 54 Mod 0 lightweight torpedoes and an 8-cell MK56 VLS launcher along with Evolved Seasparrow Missiles (ESSM). The vessel will also be equipped with Indra's RIGEL electronic defense system which will provide simultaneous jamming and deception countermeasures for multiple active threats in addition to detecting and analyzing radar signals in the vessel's mission environment.
Displacing 2,570 tons and attaining a maximum speed of 27 knots with combined diesel-electric and diesel-mechanical (CODED) propulsion, POLA will have an autonomy of 20 days at sea.
Further outfitting, tests and trials will continue in 2019. The vessel is scheduled to be delivered to the Mexican Navy in early 2020.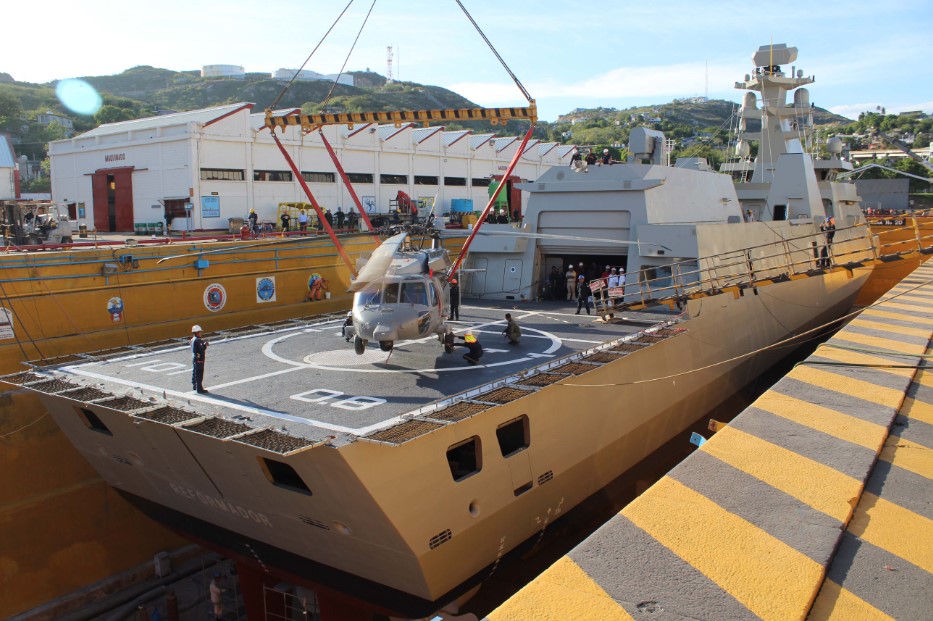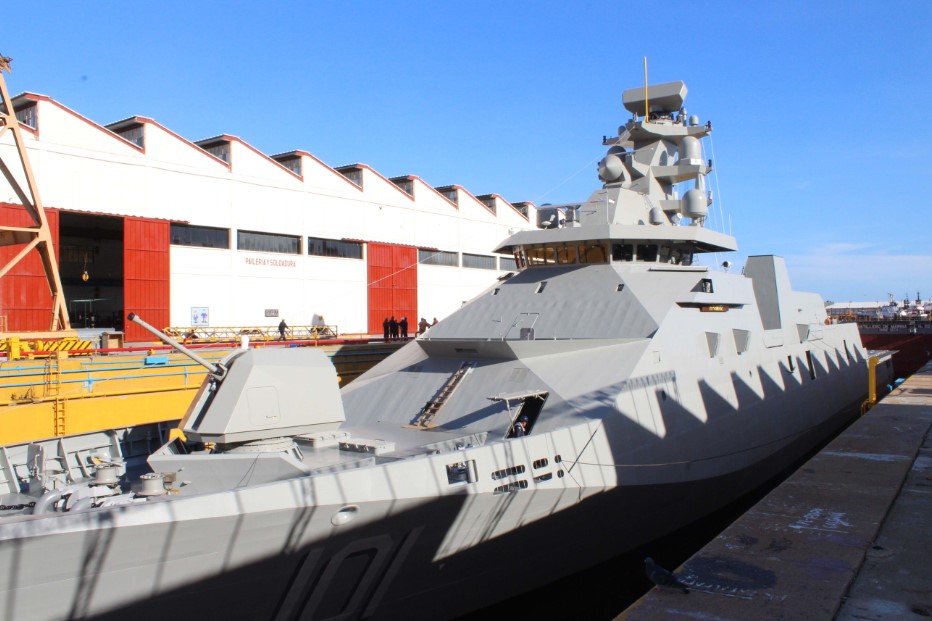 Photo: Photo: Mexican Navy