Royal Navy destroyer, amphibious assault ship return home from operations
The UK Royal Navy has welcomed two major warships home from operations in Europe and Asia Pacific.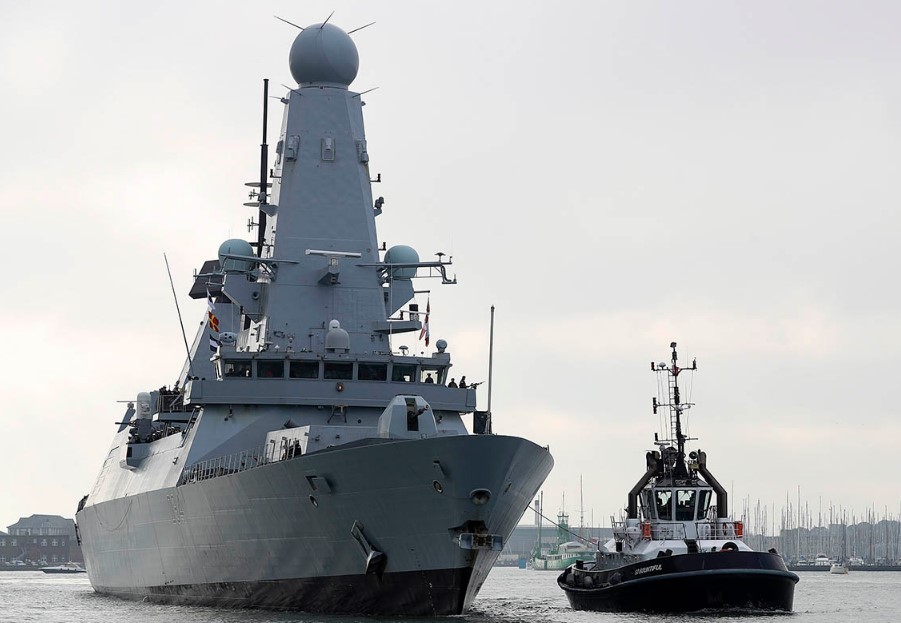 On Friday, Type 45 destroyer HMS Diamond returned home to Portsmouth after two months of operations in the Mediterranean while amphibious assault ship HMS Albion returned to Plymouth after a ten-month deployment to Asia.
The Type 45 destroyers deployment was part of the ongoing counter-ISIS NATO operations where she gathered intelligence on the air battlespace, sharing this with the RAF and international allies in the region.
She is one of just several Royal Navy warships to operate in the Eastern Med last year.
As well as the counter-terrorism operations, HMS Diamond also held port visits to Crete, Cyprus, Malta and Gibraltar to reinforce the Royal Navy's long-standing links with those countries.
"This has been a challenging, but extremely rewarding and successful deployment," commanding officer of HMS Diamond Commander Ben Keith said. "I'm proud of all that my ship's company has achieved while we've been away and I'm incredibly grateful to Diamond's extended family for all their support."
HMS Diamond also proved her ability to integrate with the UK Air Component Commander (UKACC) by working with the RAF assets based in Cyprus. Training with E3s, Voyagers, Tornados, Typhoons and F-16s, Diamond practiced controlling a congested environment, observing and directing a variety of aircraft while operating with other UK Forces.
HMS Albion welcomed home by First Sea Lord and Chief of Naval Staff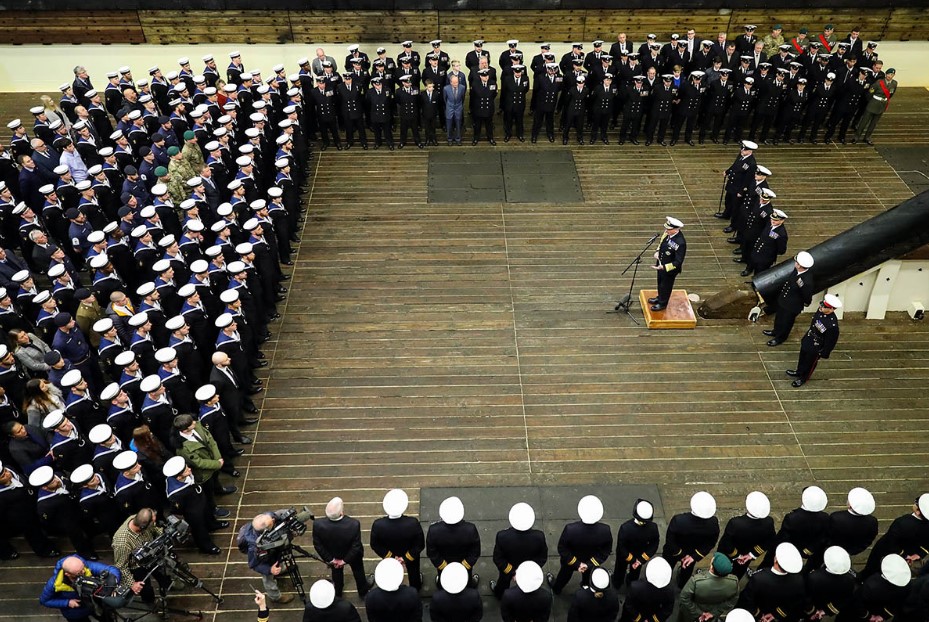 Returning to Devonport's 16 Wharf on Friday morning was Britain's flagship HMS Albion who completed her first deployment in seven years.
Albion deployed to lead a NATO task group in the Mediterranean but was dispatched to the Far East for a wide-ranging tour of duty which took her to Japan (for two months), South Korea, Singapore, Borneo and Oman among other places.
The last port of call was Gibraltar, where family members of some of the ship's company joined for a week-long experience of life at sea.
Highlights of Albion's ten-month deployment have included a period of two months operating in and around Japan.
The Japanese consider the RN to be the "The Mother Navy". On departure from Japan their assault ship Shimokita ploughed through the heavy seas alongside Albion saying goodbye with salutes of respect before breaking away, while Albion continued on her way to Vietnam.
The ship demonstrated her amphibious skills alongside His Majesty the Sultan of Brunei's Forces in Exercise Setia Kawan.
That exercise proved to be the warm-up for the flagship's participation in the largest military exercise staged in Oman in 17 years, Exercise Saif Sareea 3, involving 65,000 Omani and more than 5,000 British military personnel, including Royal Marines from 40 Commando.
"HMS Albion and her crew have led from the front over the past ten months," UK defense secretary Gavin Williamson said. "The nation's flagship has exemplified what Britain stands for – promoting freedom of navigation, engaging with partners and allies around the world, and fulfilling our global defense commitments."