The navies of Egypt, Greece and Cyprus have wrapped up the main portion of the trilateral exercise Medusa 7 which took place in the Eastern Mediterranean Sea off Crete.
Main units taking part in the exercise included the Egyptian Navy helicopter carrier ENS Anwar El Sadat (L1020) and Greek frigate HS Elli.
This is the seventh edition of the exercise which has so far been organized between Egypt and Greece. Medusa-7 included the armed forces of Cyprus for the first time.
Previous editions of the exercise saw frigates and submarines taking part in surface, anti-submarine and anti-air warfare exercises, in addition to search and rescue drills, gunfire exercises and maritime interdiction operations training.
Visiting the exercise on Wednesday, Greek defense minister Panos Kammenos said the exercise was scheduled to conclude on Friday off Crete, where a consortium of Exxon Mobil, Total and Hellenic Petroleum has been awarded a tender for the exploration for oil and gas. Exxon and Total are also exploring off Cyprus.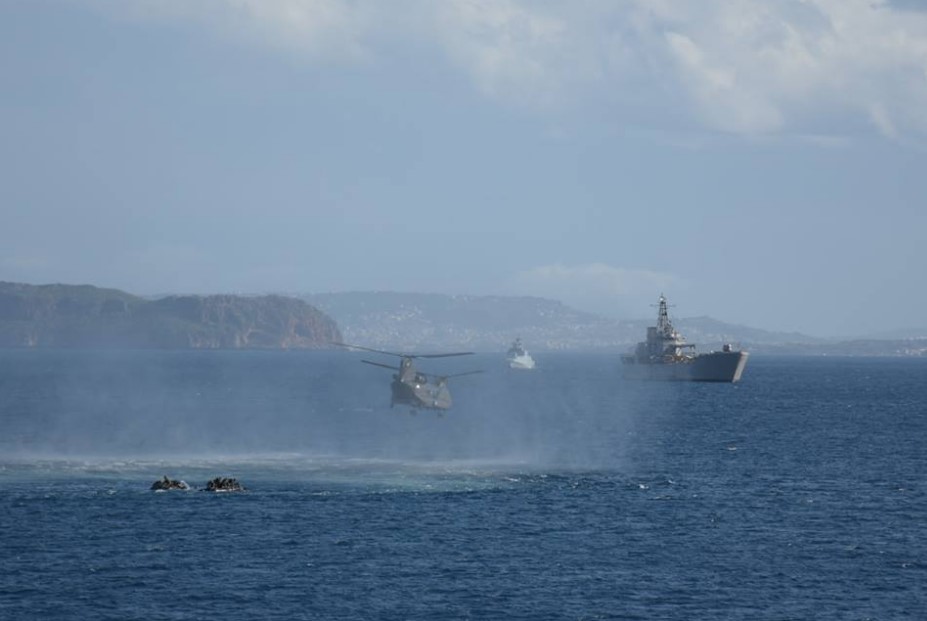 Photo: Photo: Hellenic Navy